 The first woman to serve as majority leader of the New Jersey state Senate is planning to announce her candidacy against Gov. Chris Christie (R) in the 2013 governor's race Tuesday.
State Sen. Barbara Buono (D-Metuchen) is set to become the first Democrat to enter the governor's race, informing Democratic Party officials statewide Monday evening of her decision, PolitickerNJ.com reports. Buono's announcement comes as Newark Mayor Cory Booker (D), who is viewed as the Democratic gubernatorial frontrunner, is still mulling entering the governor's race. Booker told CBS's "Face The Nation" on Sunday that he'll decide within two weeks whether he'll run for governor or enter the 2014 U.S. Senate race.
Buono's move comes as polls show Christie with a 72 percent approval rating following his handling of Hurricane Sandy, which devastated the Jersey Shore and left much of the state without power for two weeks. A poll shows Christie receiving 53 percent of the vote in a head-to-head race with Booker.
Buono was elected to a Middlesex County Senate seat in 2001 following seven years as a state assemblywoman. In addition to the majority leader's post, she is the first woman to chair the Senate Budget and Appropriatins Committee. She has also chaired the Senate Wagering, Tourism and Historic Preservation Committee and the Legislative Oversight Committee. Prior to joining the state legislature, she was a councilwoman and police commissioner in Metuchen, N.J.
Buono's candidacy comes as New Hampshire Gov.-elect Maggie Hassan is set to become the only Democratic woman governor in the country next year. Republican Christie Whitman, who left office in 2001, is the only woman to serve as New Jersey governor and to be a major party nominee for the office. Former Princeton Mayor Barbara Boggs Sigmund is the last Democratic woman to seek the New Jersey governorship in her 1989 primary run.
In addition to Buono, Sweeney and Booker, state Sen. Richard Codey (D-Roseland) and Elizabeth Mayor Chris Bollwage (D) are considered potential gubernatorial candidates. Assemblyman John Wisniewski (D-Sayreville) announced he would not run for governor on Monday.
Before You Go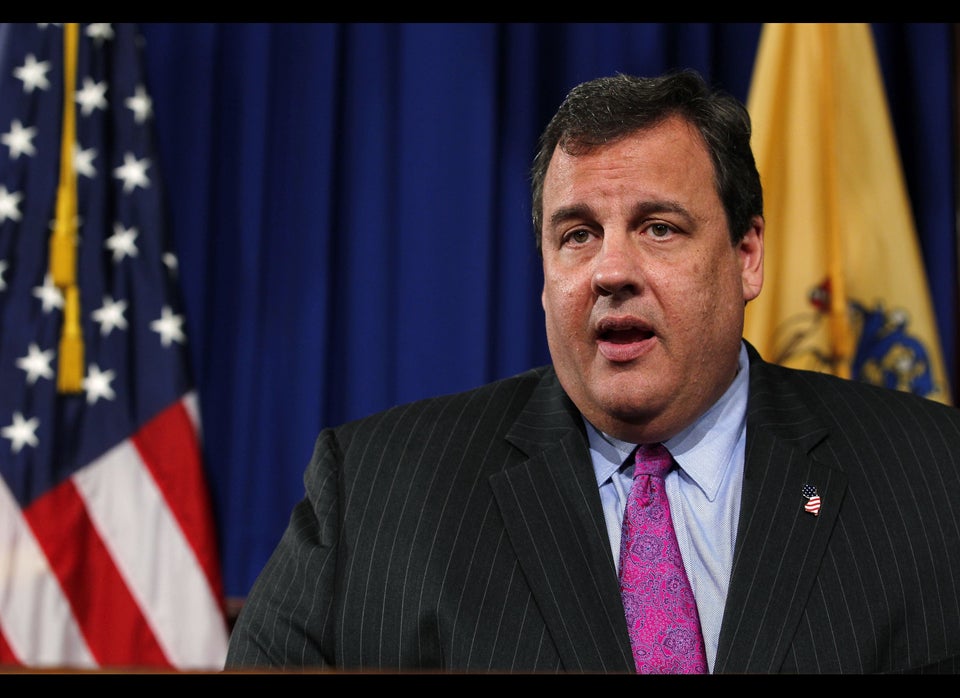 Chris Christie's Greatest Hits
Popular in the Community