 New Jersey Gov. Chris Christie's (R) only Democratic challenger said that his State of the State address Tuesday showed that the governor was "still tone deaf" to the state's economic woes.
State Sen. Barbara Buono (D-Metuchen), who announced her gubernatorial bid last month, told The Huffington Post that while she agrees with Christie's calls for a bipartisan approach to rebuilding New Jersey following the devastation left by Hurricane Sandy, she believes that he should have dedicated part of his speech to job creation and gun control. Christie focused most of his 45-minute address Tuesday afternoon to the superstorm that destroyed parts of the Garden State in late October. He recognized heroes in the wake of the storm and renewed his push for Congress to approve $60 billion in federal aid for Sandy relief.
"It was shocking he is still tone deaf to the needs of the hardworking middle class of New Jersey, who have been hurt by his policies," Buono told HuffPost about Christie's annual address to the state Legislature.
Buono said that she wanted to see Christie lay out a plan for job creation in the state, which has a nearly 10 percent unemployment rate. She said that she believes Christie was "in denial" about the state of the New Jersey economy prior to the storm and acted "like the economy was peaches and cream."
Christie played up his economic record during his 2011 State of the State address and in speeches to Republican groups around the country, prior to the storm. On Tuesday, he highlighted tax cuts and his record in controlling state spending, including changes to public employee benefits and pensions.
Lt. Gov. Kim Guadagno (R), Christie's economic development czar, told HuffPost in September that New Jersey's unemployment rate has not decreased even though she said the state has created new jobs because unemployed people from other states have moved to New Jersey to look for work.
Buono, a former Senate majority leader and budget committee chairwoman, is currently the only Democrat in the 2013 governor's race. State Senate President Steve Sweeney (D-West Deptford), state Sen. Richard Codey (D-Roseland) and Elizabeth Mayor Chris Bollwage (D) are all considering entering the race. State Sen. Ray Lesniak (D-Elizabeth) over the weekend urged Codey, a former governor, to enter race.
Buono also questioned why Christie did not mention gun control in his speech. In the aftermath of the recent fatal school shooting in Newtown, Conn., she said it is important for state lawmakers to focus on gun control issues. Buono is introducing a bill in the Senate that would help prevent mentally ill people from purchasing firearms, she said.
"He seems to duck what I see as an escalating fight to take guns off the street," said Buono. "It borders on reprehensible."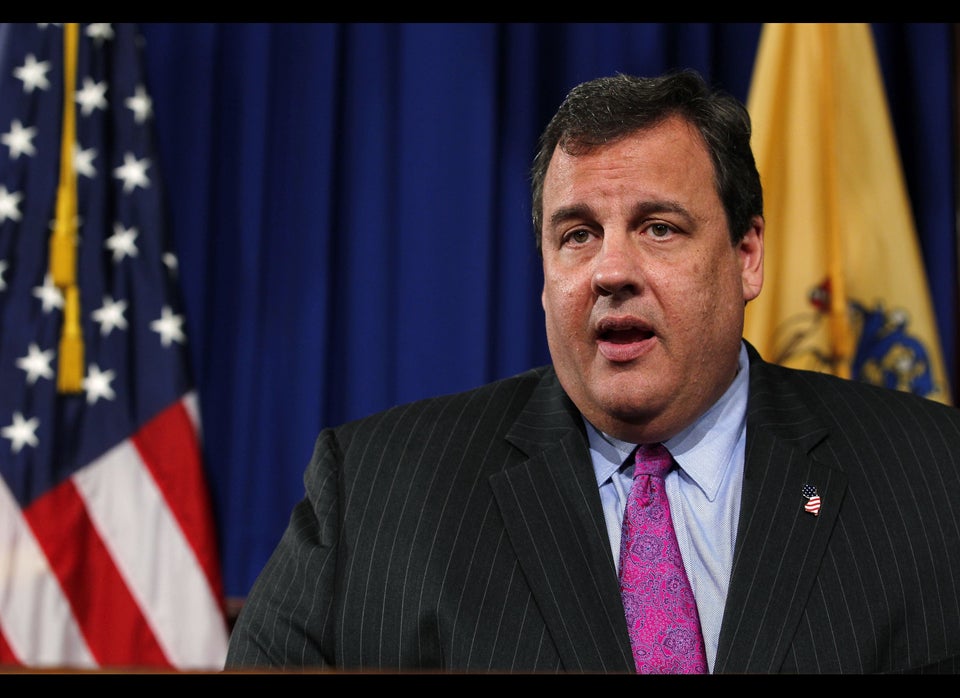 Chris Christie's Greatest Hits
Popular in the Community