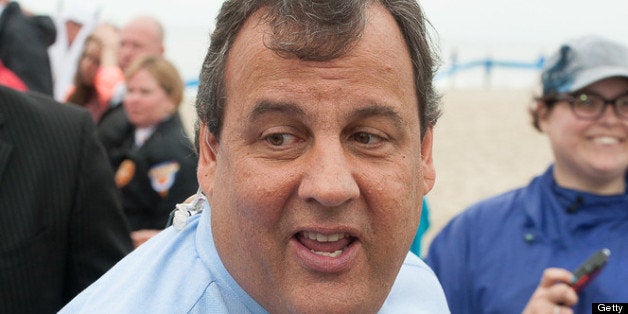 New Jersey Democratic gubernatorial nominee Barbara Buono is looking to re-energize her struggling campaign by picking a local Latina labor leader as her running mate in the race against Gov. Chris Christie (R), according to multiple media reports.
Milly Silva, Buono's choice for lieutenant governor, is the New Jersey executive vice president for 1199 SEIU, a local health care workers union affiliated with the Service Employees International Union. PolitickerNJ.com first reported the Silva selection on Thursday. Buono's pick marks one of the rare occasions in U.S. history when two women have run together for governor and lieutenant governor.
Buono's spokesman declined to confirm the selection, saying only that Buono will make an announcement on Monday.
The Democratic candidate, a Middlesex County state senator, has been trailing Christie by 30 percentage points in the polls. The governor is running for reelection with his current lieutenant governor, Kim Guadagno.
While Silva is well known among political leaders in New Jersey, she is largely unknown to residents. Nonetheless, she brings certain advantages to the ticket.
"With this selection, [Buono] gets a twofer," Montclair State University professor Brigid Harrison told The Huffington Post. "[The Silva choice] caters to the Latino community, and it would be expected that she would drive up support in urban areas. Because of her role in organized labor, she could build up support in organized labor for Buono."
New School political science professor Jeff Smith, a former Democratic Missouri state senator who now lives in New Jersey, characterized the Silva pick bluntly as Buono's attempt to persuade the labor community to rescue her candidacy. Buono has been hampered from the start by Christie's large popularity. At least 37 Democratic elected officials, including two of the most powerful Democrats in the state, have endorsed Christie, and at times the state party establishment has seemed to be at war with Buono.
"Buono's selection seems to be a last-ditch effort to mobilize the party base behind a candidacy that is struggling to gain traction," Smith told HuffPost. "She is clearly hoping that the money and clout of SEIU and allied public sector unions will be a shot in the arm. I doubt it will succeed."
Christie has feuded with public sector unions since taking office in 2010, from his push to change pension and benefits practices for public employees, to his enactment of a 2 percent property tax cap and his oft-expressed desire to end binding arbitration in public sector contract negotiations.
Smith said that he can see SEIU donating to Buono's campaign since Silva is a top executive, but he suggested that Christie's large lead will likely deter a full-scale effort behind her.
Silva hails from Essex County, a Democratic stronghold, where County Executive Joe DiVincenzo is a Democrat for Christie. Her connections there could help blunt the loss of DiVincenzo's powerful machine in the must-win county for Buono.
The first time a female gubernatorial candidate joined with a female running mate on a single ticket was when then-Illinois Comptroller Dawn Clark Netsch (D) ran with state Sen. Penny Severns (D) in 1994. Netsch lost that election by 29 points to incumbent Gov. Jim Edgar (R). Five years later, Kentucky gubernatorial candidate Peppy Martin (R) and running mate Wanda Cornelius lost to incumbent Gov. Paul Patton (D) by more than 38 points.
In 1998, Arizona voters did elect Gov. Jane Dee Hull (R) and Betsey Bayless (R) as secretary of state, Arizona's number two post. However, the two Arizona offices are elected independently from each other.
Silva is only the eighth woman to be a statewide major-party nominee in New Jersey history, and Buono is the first woman to be the Democratic gubernatorial nominee. Only one woman has been elected to statewide office in New Jersey in her own right: Christine Todd Whitman (R) as governor in 1993 and 1997.
This is just the second time that New Jersey voters will elect a lieutenant governor. The state constitution gives the office no official duties except to succeed the governor if necessary. Christie also tapped Guadagno to serve as secretary of state -- in which job she oversees elections, tourism and the arts -- and as economic development czar.
Christie's campaign was quick to attack the Silva pick.
"In the most important decision a gubernatorial candidate makes, Barbara Buono chose someone who is wholly unqualified to be governor, which is really the only requirement," Christie campaign spokesman Kevin Roberts said in a statement. "Instead of picking a qualified Democrat for Lt. Governor, in a blatantly political, Jon Corzine-era move, she has chosen an activist from a well-funded labor union."
CORRECTION: An earlier version of this story stated incorrectly that the ticket of Buono and Silva would be only the second time in U.S. history when two women have run together for governor and lieutenant governor. In fact, an all-female gubernatorial ticket has occurred at least twice before -- in Illinois and in Kentucky.
Support HuffPost
The Stakes Have Never Been Higher
Before You Go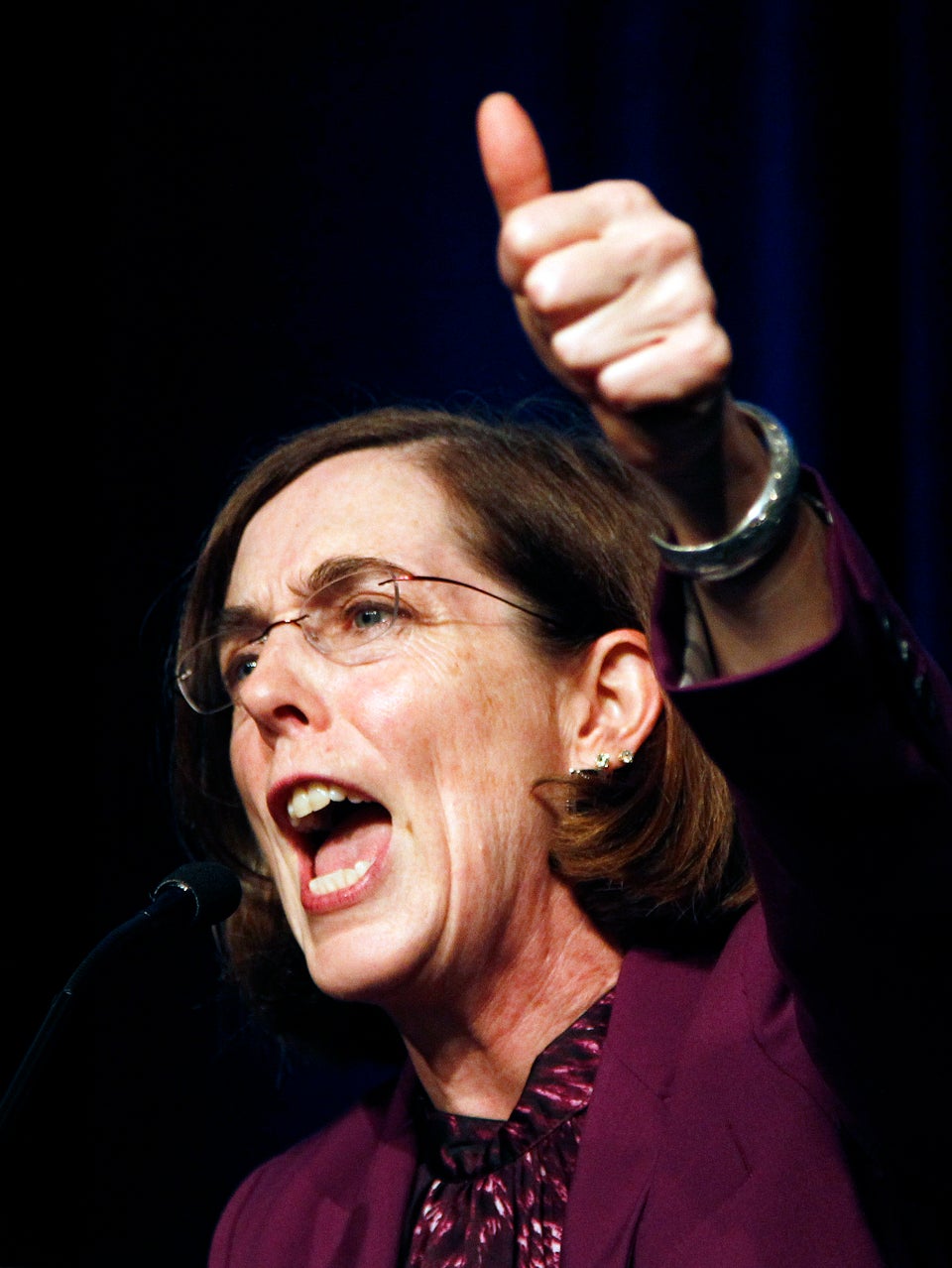 Female Governors: Past And Present
Popular in the Community