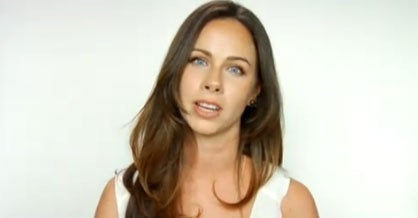 WASHINGTON -- One of former President George W. Bush's twin daughters became the latest in a line of younger-generation Republicans to throw her support behind gay marriage in a surprise statement released on Monday night.
"I am Barbara Bush, and I am a New Yorker for marriage equality," she says in the video. "New York is about fairness and equality. And everyone should have the right to marry the person that they love."
But many in the Bush circle have been breaking rank. Barbara first publicly hinted at her position when she attended a Sept. fundraiser for the American Foundation for Equal Rights, the organization that led the court case to overturn Prop. 8 in California. The co-chair of that event was former Republican National Committee chair Ken Mehlman, who came out as gay in August and said he would be fighting for marriage equality.
Bush's mother, Laura, has also implied that she supports same-sex marriage, saying in May, "I think that we ought to definitely look at it and debate it. I think there are a lot of people who have trouble coming to terms with that because they see marriage as traditionally between a man and a woman, but I also know that when couples are committed to each other and love each other that they ought to have the same sort of rights that everyone has."
Barbara's statement of support is best viewed, however, through a generational lens. Sen. John McCain's daughter, Meghan, has appeared in a marriage equality ad of her own, in addition to speaking publicly at Log Cabin Republican events and urging the GOP to become more gay friendly.
Many in the party (including former McCain campaign manager Steve Schmidt) seem ready to take that step. But not all. The upcoming Conservative Political Action Committee conference has been beset with protests over its decision to include the pro-gay rights conservative group GOProud, with a number of high-profile figures refusing to attend.
UPDATE, 10:01 p.m.: The New York Times' Michael Barbaro reports: "Barbara Bush, who started a nonprofit group focused on global health, rarely speaks out on American political issues, making her foray into the same-sex marriage debate so striking. But for years, those close to her say, she has surrounded herself with gay friends -- at Yale, where she was an undergraduate, and in New York City, where she worked in the design world."
Related
Popular in the Community