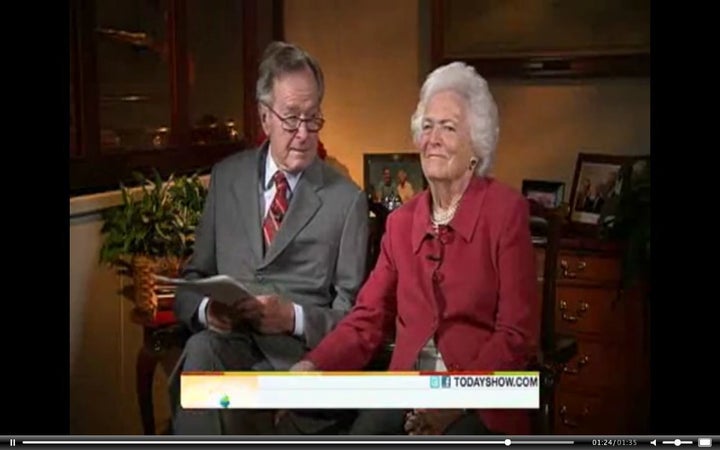 Former president George H.W. Bush and his wife, Barbara, appeared on NBC's "Today Show" Monday morning for an emotional Valentine's Day special about their lasting love. In one particularly sentimental segment about their saved love letters, the 41st president began to tear up, which caused Barbara to offer a well-delivered comparison between her husband and the current Speaker of the House, John Boehner.
In the interview, conducted by their granddaughter Jenna Bush Hager, the former president began to read a particular letter from 1994, nearly 50 years after their marriage:
"Will you marry me? Whoops. I forgot you did that 49 years ago today. I was very happy on that day in 1945, but I'm even happier today. You give me joy that few men know. I've climbed perhaps the highest mountain in the world, but even that cannot hold a candle to being Barbara's husband," Bush read, his voice cracking slightly. "Little did I know I was only trying to keep up with Barbara Pierce from Onondaga Street in Rye, New York. I love you."
After a brief pause for Bush to collect himself after the dramatic recitation, Barbara responded:
"You know what? You could be Speaker of the House."
Popular in the Community