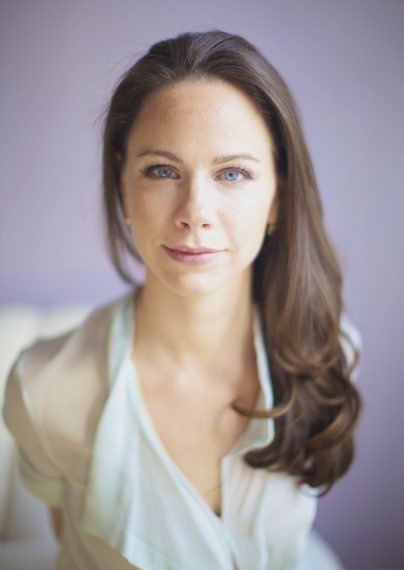 Barbara Bush
CEO & Co-Founder, Global Health Corps
According to the United Nations Foundation:
"Before joining Global Health Corps' founding team in 2008, Barbara worked in Educational Programming at the Smithsonian Institution's Cooper-Hewitt, National Design Museum, where she supported design thinking programs for high school students and faculty in Louisiana, Texas, Minnesota, and New York. Previously, she worked for Red Cross Children's Hospital in Capetown, South Africa and interned for UNICEF in Botswana. She has traveled with the UN World Food Programme, focusing on the importance of nutrition in ARV treatment. Barbara is a member of UNICEF's Next Generation Steering Committee and is one of the World Economic Forum's Young Global Shapers. She is on the Board of Directors of Covenant House International, PSI, and Friends of the Global Fight for AIDS, TB, and Malaria. She is a Draper Richards Kaplan Foundation Social Entrepreneur and a fellow of the Echoing Green Foundation, which selected Global Health Corps as one of the 14 most innovative social start-ups worldwide out of 1500 applicants. Barbara Bush graduated from Yale University with a degree in Humanities in 2004."
Ann Paisley Chandler: What inspired you to start Global Health Corps?
Barbara Bush: After college, I moved to South Africa and was working primarily with vulnerable children and many moms and kids who lacked access to basic health care. At the time, AIDS was still a major crisis throughout the continent of Africa, with thousands of people suffering from the disease but only a few receiving the medicine and care they needed. My whole career since college has been focused on solving global health challenges.
I started Global Health Corps with five other people in 2009. In 2008 I was connected with our co-founders through a conference co-hosted by Google and UNAIDS. At the time, Peter Piot was retiring from his position as head of UNAIDS. He had co-hosted this conference to bring together young people who were working on HIV and committed to health equity and committed to continuing and to affecting change in global health issues. The purpose of the conference was to unite people who shared a passion for health equity. It was also a passing of the torch by Peter in that he was retiring and wanted to ensure that more young people were coming into the field of global health and were going to continue the tremendous progress that had taken place.
At that conference, I met my co-founders, and we realized that there was so much more that our generation could do in terms of stepping up and being part of the solution of global health challenges. We frankly were working under the assumption that people would step up if they could figure out what they could offer to the field of global health.
Chandler: Tell us about Global Health Corps -- its goals and mission.
Bush: Our mission is to mobilize, train, support, and connect the new breed of global health leaders. We partner with existing non-profits and ministries of health that are working on the front lines of global health in East Africa, Southern Africa, and the United States. These organizations identify gaps in their service. We then recruit young leaders to fill those gaps for one year. During that year, we invest quite a bit in their professional and leadership development and their understanding of advocacy and systems change. This experience is a start of a lifetime and a career as change makers in global health. We bring these fellows together five times a year for this training to ensure that they have a really strong network of others so that the impact in global health can be amplified and magnified more quickly.
Chandler: I was in the Peace Corps in Ghana, where I worked with a host country counterpart. Can you speak on operating in teams of two to create solutions?
Bush: Yes. That's a huge part of our model. Our fellows this year are from 16 countries. We want to ensure that this is a global group of young leaders who are working across borders and sharing information across geography. We can learn so much regardless of where we live. We have stories of our fellows who are working in the United States right now who are implementing models that really were piloted in sub-Saharan Africa or in Latin America. I think there is so much potential for knowledge sharing and acknowledging there can be excellence around the world.
Chandler: What are the fundraising goals, and how are they set?
Bush: Our fundraising goals have changed every year. We had 22 Global Health Corps fellows when we started in 2009. We have been lucky enough to grow every single year, and now we have 106 current fellows. We opened applications on November 26 for the 2014-2015 fellowship class and have already received over 3000 application drafts!
Bush: Super exciting! In terms of fundraising goals, we want to continue to grow. We accepted 2% of the applicants who applied for our most recent class of fellows - there will be 106. And while we're thrilled to have made it to 106, we realize that there is plenty of talent that still needs to be brought into the field of global health. Since our model focuses on human capacity and talent, we want to grow to bring more people into the field.
This year currently we are partnering with 42 organizations out of 120 organizations which applied to accept fellows. We see potential for more fellows; we also see the potential for additional partners. That is how we set fundraising goals because funding is what limits us from growing.
Chandler: Can you speak on your partnerships in terms of where your fellows work and where they are placed?
Bush: When we started we were lucky and frankly only able to start because we had some great partner organizations that were willing to take fellows the first year and pilot our program with us. That was Partners in Health and Clinton Health Access Initiative. Since then, we've been able to grow in every single country where we have placed fellows. We've been lucky to meet with different organizations that we admire and respect and have been thrilled when there have been opportunities for us to work together. We have specifically chosen to grow in our current countries because we want there to be a critical mass of fellows in those countries.
We also want there to be a critical mass of alumni in each country so that there are more opportunities for collective impact and collective action. With a community of fellows and alumni with shared values and shared experiences, they can advocate more broadly for the issues that they care about. We have specifically focused on developing and strengthening relationships in the same countries where we place fellows in order to have a deeper, lasting impact on the health in those countries.
Chandler: What are your host countries?
Bush: We work in the United States; we have fellows in Newark, Boston, D.C., and New York working on global health issues that affect the United States. We have fellows in Rwanda, Uganda, and Burundi in East Africa, and Malawi and Zambia in Southern Africa.
Chandler: What have been your greatest challenges and lessons learned?
Bush: There are so many lessons learned. There have been different obstacles every few months and every single year just getting an organization off the ground. When we started, we focused a lot on programming and then of course were able to develop great programs. However, we had to quickly catch up on setting our own internal operations. In 2009 we literally had an idea on paper and we had some great people that were willing to give us advice and coach us, but nothing happens in actualization. We did our research, but once you actually start building programs and seeing what works and what doesn't, everything changes completely.
You want to obviously grow and learn as much as possible so that you can have the strongest program possible but also the biggest impact. I guess looking back, there might have been challenges, but at the time I don't think we saw them as challenges. It was so exciting to get QuickBooks, it was so exciting to get an office, and it was so exciting to get these things that usually would seem like a hassle. However, for us it was the first time we had ever done them and it meant that we were maturing as an organization and growing the structure that we needed to advance and grow our programs.
We've been lucky enough to have incredible advisors and incredible partners. We were thrilled that we started and we talked about it for a long time. We could have just let this idea be on our to-do list forever and never have given it a shot out of fear, and then therefore not known if we could have created something that could make a positive impact in the world. Even though our team is young, we were pretty relentless in reaching out to other folks who had a lot of experience and could share their own experiences with us that would allow us to make smarter decisions based on what they had seen. People are so willing to help you think through challenges or to give you advice.
Chandler: Great, and so true. What excites you most about your organization and the impact of your goals?
Bush: Tons. I think one thing that is exciting is just seeing the energy and the enthusiasm and the desire of so many people in our generation that are so eager to work on social change issues, so eager to work on global health issues and super smart and great problem solvers. That excites me every day to think about this broader hunger to change the status quo. We want to stay connected with our fellows and continue to invest in them and their own leadership growth because they're going to be working on these issues for the long haul.
I get excited thinking in ten years, where are our alumni going to be? And since they are so close with each other, how will they use their network and the practice that they learned during Global Health Corps of working with people from different countries and sharing information? Also, how can they use that when they're in bigger leadership positions to perform better and create better results more quickly?
Chandler: What do you find the most rewarding aspect of working in philanthropy on a global level?
Bush: I think it's fun to be able to work with other people who care so much about what they do. We describe our fellows as rational dreamers. They dream that things will be very different in the future and that they can be, but they're smart about it. I feel lucky to be able to work in a field with people who believe that we can solve problems and that the world can be better, even on a small scale helping one other person. It is electric and re-energizes me every day to want to do more too.
This post originally appeared in Philanthropy NYU. The academic journal at New York University can be accessed at philanthropynyu.com.
Related
Popular in the Community