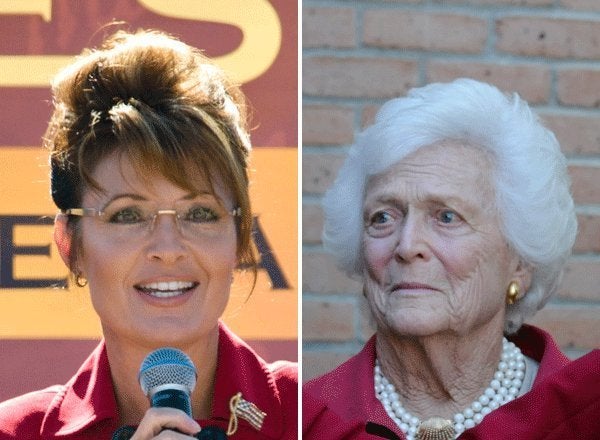 Barbara Bush has shared her thoughts on Sarah Palin, and it sounds as if she hopes the former Alaska governor decides against running for president.
"I sat next to her once, thought she was beautiful, and I think she's very happy in Alaska," Bush said, before adding, "and I hope she'll stay there."
The former first lady made the comments in an interview with Larry King, which will air Monday night on "Larry King Live."
In the interview with Larry King, Barbara Bush also said that she "loved" her son George W. Bush's new book.
When asked about the Tea Party in the same interview, former President George H. W. Bush said that "some of [their] ideas make a lot of sense," but added that he is "confused by it" and said he does not "know what it really is."
Popular in the Community