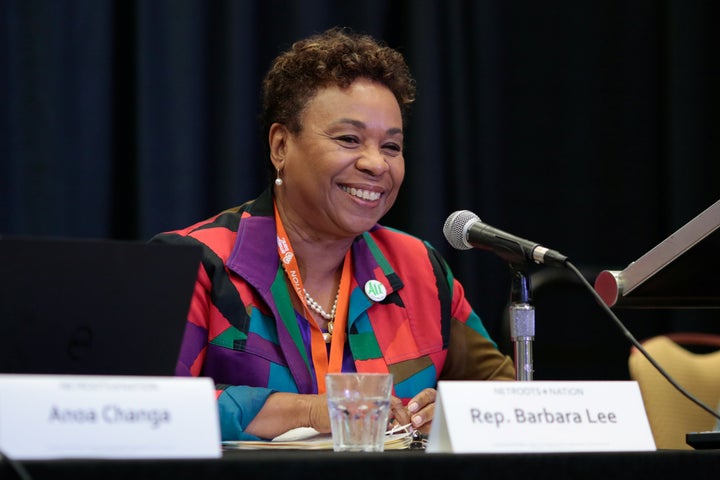 The dust had not yet settled on New York Rep. Joe Crowley's stunning primary loss this Tuesday before California Rep. Barbara Lee, a staunch progressive, had announced her interest in his role as chair of the House Democratic Caucus.
"I could bring a vision to this job based on my work with different caucuses — my time as co-chair of the Congressional Progressive Caucus, my record with the Congressional Black Caucus," Lee told The Washington Post, which first reported that she was considering a run at the communications and strategy post. "The majority of the country wants to see Democrats unified, but speaking with one voice on health care, affordable housing, fair wages and climate change."
But unlike Crowley, 56, who was as a member of the business-friendly New Democrat Coalition until joining party leadership in 2013, Lee has always occupied the very left flank of the House caucus.
If elected by her colleagues, Lee would be the first black woman in congressional leadership from either party.
And her ascent to congressional leadership would make Crowley's loss a double win for progressive activists, who stand to gain both a new fighter in Alexandria Ocasio-Cortez ― Crowley's victorious challenger ― and a new party leader in Ocasio-Cortez's mold.
Lee, who represents Berkeley and Oakland, checks all of the important boxes on progressive domestic policy from Medicare for all to a $15 minimum wage.
But she has also endeared herself to many on the party's left-wing for her consistent stance against the United States' post-September 11 foreign policy interventions.
She was the only member of Congress to vote against the 2001 Authorization for the Use of Military Force legislation giving congressional approval for the invasion of Afghanistan. Her speech warning of the risks of overreaction to the tragic terror attacks ― "let us not become the evil we deplore," she intoned ― is now widely viewed by progressives and other war critics as prescient.
Seventeen years later, the United States remains at war in Afghanistan. And the same AUMF has been used as the legal basis for a sprawling counter-terrorism effort that has spilled into other nations including Syria, Yemen, Somalia and Pakistan.
In 2017, Lee fittingly took the lead on an effort to repeal the 2001 AUMF as part of the appropriations process. The initiative failed, but not before picking up support from a few of her Republican colleagues on the Appropriations Committee.
Lee ran for caucus vice chair in 2016, losing to Rep. Linda Sanchez (D-Calif.) by one vote. New leadership elections will take place after midterm elections this November.
Whether she ultimately runs ― or wins ― remains an open question, but her interest will only spur enthusiasm among the party's ascendant progressive wing.
Ocasio-Cortez herself has made no secret about her admiration for Lee.
Asked by the Post who she favored for House Speaker, Ocasio-Cortez mentioned Lee unprompted.
"Is Barbara Lee available?" she asked.
CORRECTION: An earlier version of this story stated that Lee and Crowley both arrived in Congress in 1999. Lee took office in April 1998.
Before You Go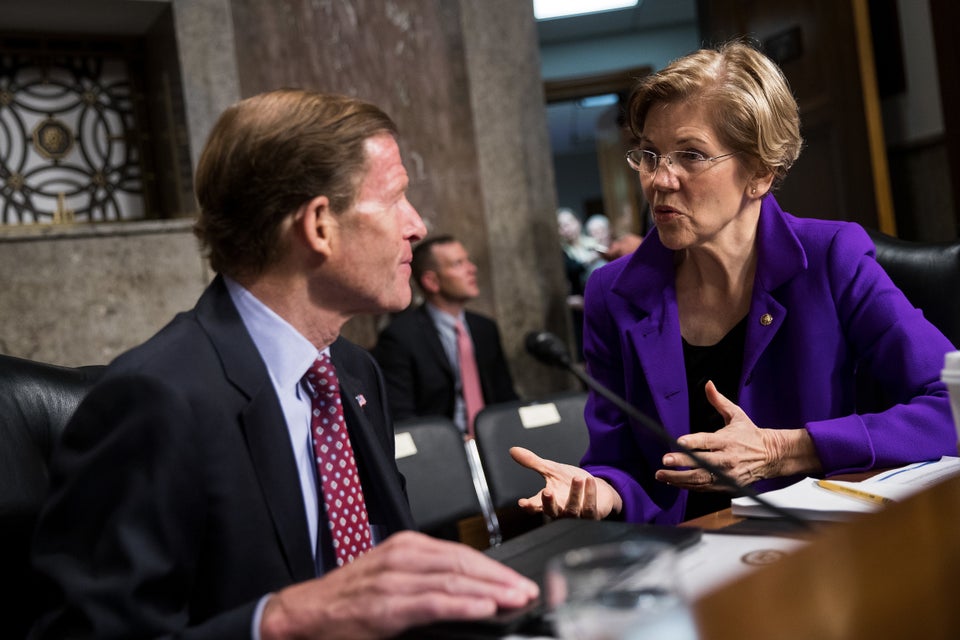 2017 Scenes From Congress & Capitol Hill
Popular in the Community