WASHINGTON -- Sen. Barbara Mikulski (D-Md.) ripped apart the stereotype that women are "too emotional" on Wednesday, moments after Senate Republicans blocked a procedural motion to advance the Paycheck Fairness Act.
"Now I'll tell you what I'm tired of hearing, that somehow or another we're too emotional when we talk," Mikulski said in a floor speech. "You know, when we raise an issue, we're too emotional. Well, I am emotional."
"I am so emotional about this. I am telling you, if we don't pass this bill, I'm so emotional, I'm going to press on," she continued. "It brings tears to my eyes to know how women every single day are working so hard and are getting paid less. It makes me emotional to hear that. Then when I hear all of these phony reasons -- some are mean and some are meaningless -- I do get emotional. I get angry, I get outraged, I get volcanic."
Mikulski sponsored the Paycheck Fairness Act, which would cut into the gender pay gap by holding employers more accountable for wage discrimination against women. An effort to begin debate on the measure failed 53-44, with all Republicans and Sen. Angus King (I-Maine) voting against the cloture motion. All Democrats and Sen. Bernie Sanders (I-Vt.) voted in favor of advancing the bill.
Mikulski's comments were not just directed toward her Republican colleagues, but were also a thinly-veiled shot at former CIA director Michael Hayden. On Sunday, Hayden suggested that Sen. Dianne Feinstein (D-Calif.) was "too emotional" to have produced a Senate Intelligence Committee report on the CIA's use of torture post-Sept. 11.
The motivation to prevent the CIA from using enhanced interrogation methods "may show deep emotional feeling on the part of the senator, but I don't think it leads you to an objective report," Hayden said.
Feinstein said Hayden was using "an old male fallback position" to overlook the reality of the intelligence agency's actions and dismissed his remarks as "nonsense" and "stereotypical." Senate Majority Leader Harry Reid (D-Nev.) also slammed Hayden and questioned whether he or the Republican Party had any respect for women.
Before You Go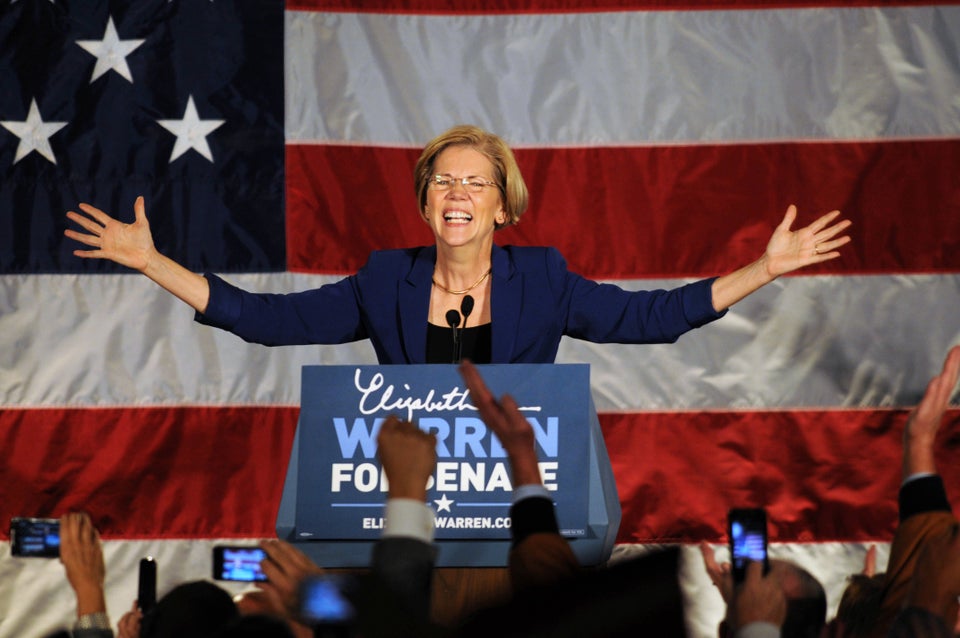 Women In The U.S. Senate
Popular in the Community