Talk about crappy customer service.
A prank meant for an employee at a Family Dollar store in Kansas City, Missouri, took a wrong turn in September when a customer there unwittingly purchased a laxative-spiked drink.
The beverage, one of two consisting of 25 laxative tablets, had been concocted by an assistant manager at the store. He'd originally placed two sodas in the employee fridge, reports the Kansas City Star, intending to catch an employee thought to be stealing food from other workers.
But the food thief spotted the laxative-laden bottles, and, rather than throwing them away, moved them from the employee fridge to a fridge at the front of the store. That's where customer Barbara J. Nelson, 54, unsuspectingly bought one, and consumed most of it before noticing the tablets.
According to the Associated Press, Nelson returned to the store with the offending beverage, became very ill, and had to be transported to the hospital.
A representative of Family Dollar later contacted Nelson and offered her a $200 gift card, to which Nelson told UPI, "It was like we were playing 'The Price is Right' or something."
She declined the gift card overture and has opted instead to file a lawsuit. A lawyer told UPI the suit is likely to seek compensation in the "six figures."
In an email to The Huffington Post, Dollar Store spokesperson Bryn Winburn emphasized the company's commitment to safety:
Please know we take the safety of our customers and Team Members very seriously and we do not tolerate any actions that put their safety in jeopardy. As we continue to gather facts and investigate the allegations in this complaint, and now due to this being in active litigation, we cannot comment further at this time.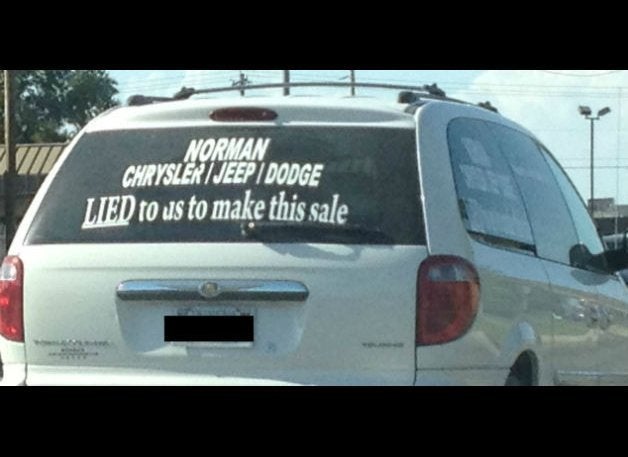 10 Ways To Retaliate Against Bad Customer Service
Popular in the Community