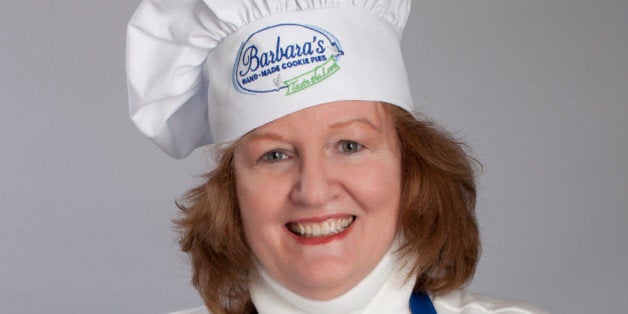 Barbara Schechter of New Jersey was 57 when she lost her job of 30 years as a marketing professional. Instead of letting it get her down, though, she used a life-long hobby as inspiration to launch a new business -- Barbara's Cookie Pies. Schechter describes her creations as a transformation of the cookie into something bigger and better -- a decadent fusion of traditional cookie and candy classics with a modern artisan touch. In short, they look like a pie, but eat like a cookie.
We recently asked Schechter about her business -- its challenges and successes.
When did you launch Barbara's Cookie Pies?

In 2011. I lost my job as a 30-year marketing professional in 2010. It was devastating. This was at the peak of the economic crisis. Given the economy and my age at the time -- 57 -- I knew finding another job was going to be near impossible.
I thought about what I do really well. I knew I baked a great butter cookie, taught to me by three generations of Barbaras (my great grandmother, my Nana and my Mom). I looked at the industry and saw that the kind of butter cookie dough and butter cookies I made had not yet been commercialized at mainstream prices. Given my age, it was a bold step when I created Barbara's Cookie Pies, trying to give my dream a chance.
What were the biggest challenges?

Oh my gosh, there are many challenges in starting a business. But I think the key one boils down to this: Confidence. Believing in myself. Persistence.

It can be scary starting your own business. You essentially do everything yourself in the beginning, usually spending your own money against the decisions you make. There is so much to do and learn. For example, I had to quickly set up an accounting system. I had to learn about e–commerce. I had to set up a shipping operation. I had to find the right shows and venues to display my product line. I had to get out and sell. And I am also the operations person at the bakery, overseeing production, ordering supplies and packaging, developing new products, servicing customers. I definitely wear more hats than I've ever worn before -- all at the same time, too. It's a challenge juggling everything but I've grown in so many new ways, and that's rewarding.
I was nervous about the investment required. The business needed more money that I thought it would. I self-funded my business using my retirement money and that was scary.
I think it's key to understand that things may not work out initially the way you thought, but you can't give up. You just have to keep your nose to the grindstone and keep plugging away understanding what worked and didn't work. And soon, it all starts to happen and grow, building momentum with each passing day.
I've doubled the business each year and am on track to do the same this year. My daily shipments now range from single orders to pallets for major specialty retailers.
What's your background?

I have a Bachelor's and Master's degree from Queen's College, City University of New York and an MBA from New York University's Stern School of Business. I had a successful career as a marketing professional for 30 years as well as invested thousands of baking hours -- as a hobby -- before embarking on Barbara's Cookie Pie entrepreneurial venture.
As a marketing professional I had a broad knowledge base that spanned marketing, product development, packaging, finance, sales, promotion, customer needs etc.
But I quickly found out where the gaps in my knowledge base were… such as manufacturing & production, e-commerce, commercial baking. I had to learn quickly and find people who could help me. The rewarding part was I was growing again. It's revitalizing to learn new things.
What sets your products apart from competitors?

The 100 percent natural three-generation family cookie dough recipe that forms the dough in my Gourmet Cookie Pies & Butter Cookies is the unique factor in my products. Honestly, every time I make them, I see Nana and my Mom in my mind's eye. In every batch I smell the buttery aroma and it takes me back to when I was in Nana's kitchen as a little girl baking cookies and packing them in tins to give away for gifts. I make my Cookie Pies & Butter Cookies the same way they taught me…exactly -- using the same ingredients they did. Beyond that I take a lot of pride in what I do and really make sure everything is perfect.
My Cookie Pies are really unique. My butter cookie dough forms the crust of the Cookie Pie and then each are filled with a variety of delectable fillings and toppings to create a 'cookie–in-a-cookie'. I say they 'Look like a pie, but eat like a cookie'. They are a really special treat, like a 'cookie –in-a-cookie'. All my products are hand-made. Each artisan cookie is hand pressed and then hand decorated.
When you look at the butter cookie marketplace, there are conventional cookies which are made from a batter that extrudes through a machine from butter or margarine blends creating a very lightweight cookie with a crumbly texture. My Butter Cookie dough is 100 percent natural and all butter. The dough is very dense so it has to be hand pressed as it doesn't extrude through a machine. There is a definite taste and texture difference with a butter cookie like mine.
There are some artisan-made butter cookies out in the marketplace but they are very expensive; my goal was to offer the same quality but at more mainstream prices.
Where do you do the baking?

I rent space in a commercial bakery for production and use the bakery staff at that facility for my production. The number of people I use at the bakery varies based on the size of the production run. I handle administration of the business out of my home office. I have a packing/distribution center nearby in Freehold, New Jersey. This is where all products are packed and shipped.
Now you are 60. Did your age factor into your career choice?

When I lost my job I did not feel old nor was I ready to retire. I wanted to create something successful all my own using my life's experience.
So my age was not a factor in me starting this venture… maybe it should have been. I'm not sure.
The only times I thought about my age was when I had to take money from my retirement fund to invest in the business. That was scary for me.
Baking is hard work. It's long hours, heavy equipment, cumbersome pallets, etc. Some days I wish I had started the business when I was younger, giving me more of a runway to build this business into a large corporation. But I try to look forward, not back, and focus on my success.

Check out just one of Barbara's creations below -- Rocky Road Cookie Pie for $19.50. Yum!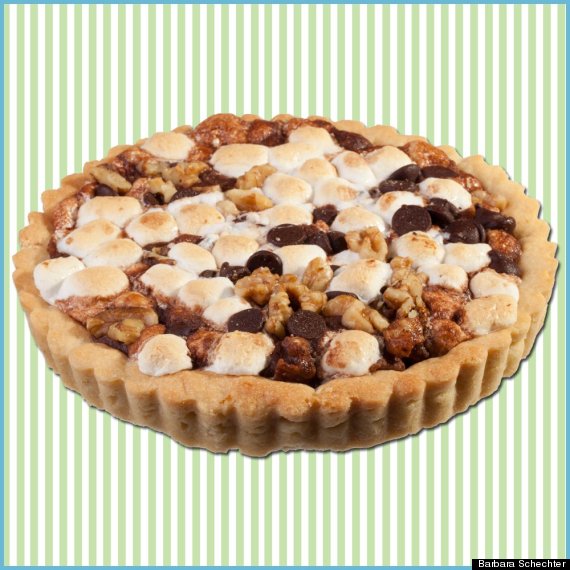 Related
Before You Go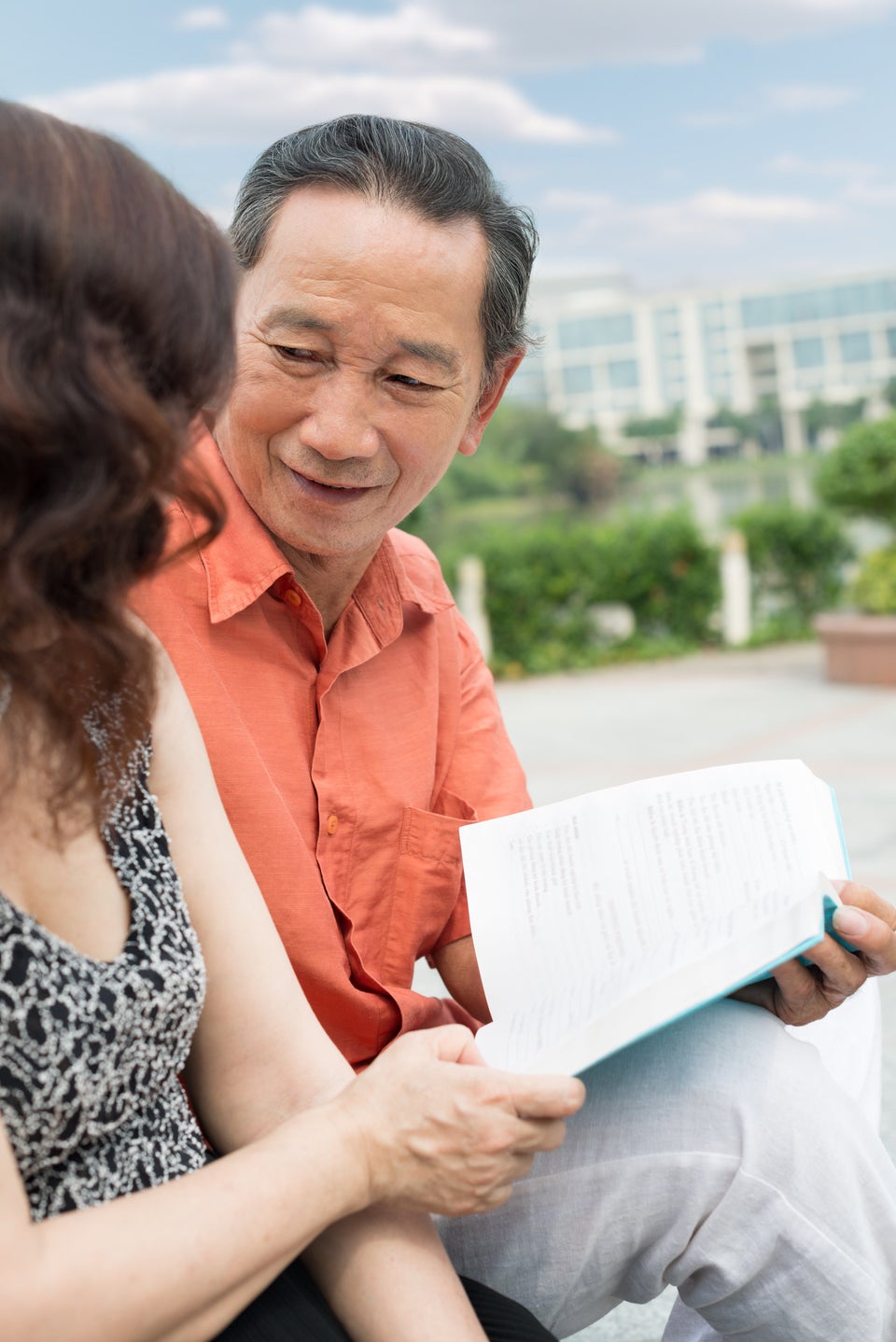 7 Steps To Starting Your Own Business Over 50