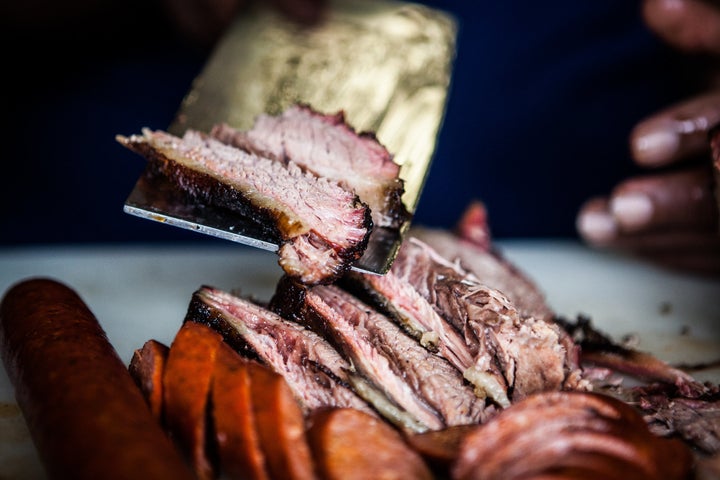 Starting today and ending July 4, we're celebrating all things barbecue and hitting the road for the next 37 days to find our favorite spots around the country with our BBQ Nation social takeover featuring daily livestreams.
Ahead of our big BBQ-themed road trip, we surveyed over 3,500 people on their preferences and it looks like we're not alone in our upcoming quest for great 'cue. Forty-two percent of those surveyed answered they'd drive several hours to find good barbecue. Looks like we're on the same page here!
America has dozens of specialty styles that vary from state to state and often region to region. As for favorite styles, about a third of our survey respondents picked Texas-style BBQ as the "best" (32%). Kansas City and Memphis styles took second and third place respectively
When diners are ready to order at the counter, they're picking ribs (34%) and brisket (28%) as the top cuts, followed by pulled pork and the modest burnt end. What are you pairing with your barbecue? Turns out coleslaw and baked beans were the most popular sides, followed closely by cornbread and classic potato salad.
While 53% said they have a favorite local spot, the true barbecue lover isn't afraid to hop in the car and hit the road for some seriously good stuff. As mentioned, 42% answered they'd drive hours to find good barbecue. Let's just hope the line isn't too long, because a third of our respondents would only wait 30 minutes or less, and another third would wait only one hour for great 'cue.
Be sure to follow Zagat on (Twitter, Instagram, Facebook) as we hit the road with HuffPost to capture all the action as we'll be livestreaming daily from top 'cue spots around the country.
Also be sure to Instagram your favorite barbecue dish or eatery with #ZagatBBQNation. At the end of the tour, we'll announce a People's Choice winner!
Check out this handy infographic for a recap of some key results: