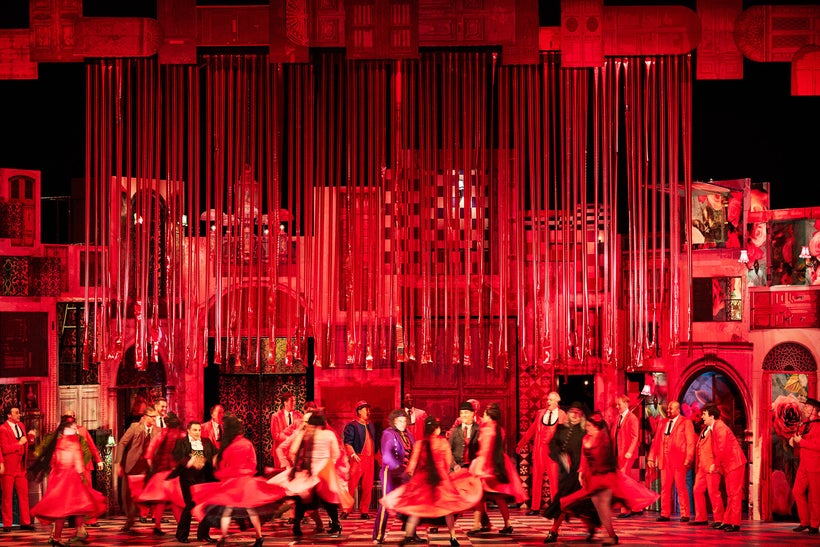 The opera Barber of Seville is an opera buffa, a comedic musical work. The new-for-Seattle Opera production this October picked up on that historical comedic root, and added a completely modern twist. It borrowed stylistically from other genres such as film and burlesque to deliver a truly contemporary and very accessible version of the classic story. It did just what it was written to do: entertain the audience.
The style of the production, filled with sexual innuendo, campy costuming and acting style, along with outright silliness at times, livened up the story. This more modern treatment was a bold move by the opera company to help expand the audience to those who might otherwise overlook opera, perhaps to those more familiar with other genres such as film, theatre, or musical theatre, by leveraging a relatively approachable work like Barber of Seville.
Besides the comedic aspect of the Barber of Seville, there are really just a few central characters. The relatively simple plot is part of what makes it well-adapted for a wider audience. Essentially, Figaro, the barber, conspires with Count Almaviva to help the count gain access to the lovely Rosina, who is cloistered away by her guardian Bartolo, out of reach of the count. Once successful in penetrating the façade of Bartolo's house through subterfuge, Count Almaviva meets Rosina, they fall in love, and get married.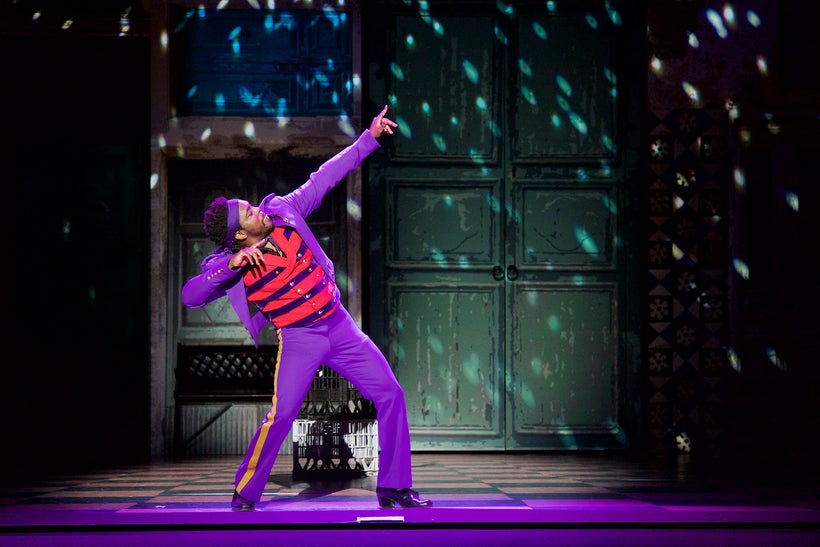 In the lead role of Figaro on closing night, Will Liverman brought the character to life with bravado, moving freely about the stage, animatedly leading the characters through the action as the plot unwound. The rest of the cast that night had great rapport on stage, including Sofia Fomina as Rosina and Matthew Grills as Count Almaviva, who ultimately triumphed in love and were wed in the last scene. The production featured a special appearance by Juilliard-trained burlesque sensation Marc Kenison—known in Seattle and beyond for his glamorous, gender-bending performances as Waxie Moon—in the non-singing role of Ambrogio, Bartolo's servant.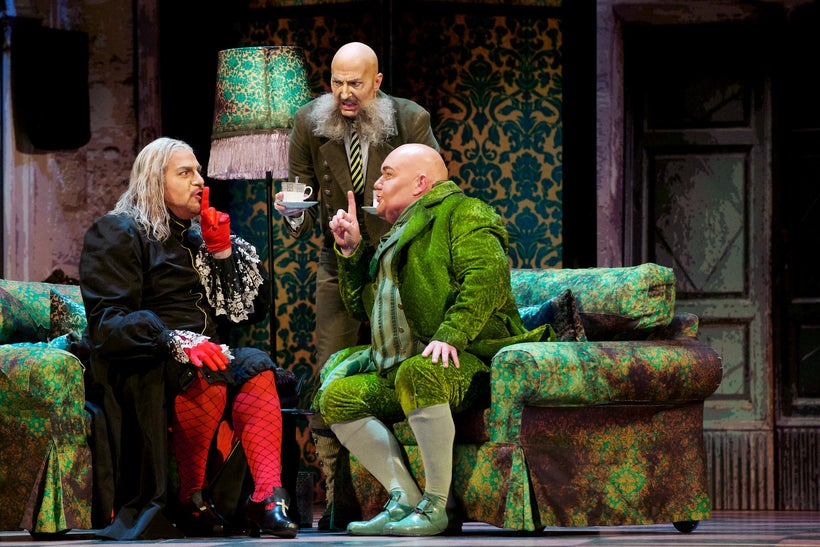 The conductor of the production was Giacomo Sagripanti, who fairly recently conducted the production of Count Ory for Seattle opera. You could hear a pin drop during the overture, the famous melodies echoing throughout, and there was thunderous applause at the end of it by the audience, acknowledging the quality of the orchestral performance. It is no wonder they were impressed. Giacomo is a rising star in the opera world. He is the winner of the 2016 International Opera Awards Young Conductor prize, and continues his impressive trajectory with recent performances like Il viaggio a Reims (Gran Teatre del Liceu); Don Pasquale (Glyndebourne Festival); La Cenerentola (Bayerische Staatsoper) and upcoming performances of Il trovatore (Deutsche Oper Berlin); His prowess at conducting belies his youth; he brings significant experience conducting opera at major venues world-wide.
Offstage, Giacomo shared his thoughts on this opera production by Seattle Opera
Q: What do you particularly like about this production of Barber of Seville?
It has been a very popular production, with an emphasis on both strong singing and acting. The whole cast reacts to the Barber and his antics and that works well. It is a good effort by Seattle Opera to reach out to a younger audience.
Q: How did you approach the overture?
The overture was written for the serious opera Aureliano in Palmira. But, it is important to understand that with Rossini, the same music nicely describes different histories because his music is "absolute", rather than "descriptive". It was difficult to find a balance because Rossini should be lighter, and it is also a challenge to ensure that aspect is preserved. I chose an orchestra configuration to help adapt to this, featuring a smaller percussion section (no timpani) – in this case only triangle, bass drum, and cymbals.
See this link to read a previous interview with Giacomo during Count Ory by Seattle Opera.
One of the best things about opera, as is the case with any live performance, is that each production, and in fact each performance, is completely unique. On the closing night of Seattle Opera's Barber of Seville, the magic combination of talented singer/actors, conductor, musicians, staging, costumes all came together to create a lighthearted and enjoyable evening. The audience was very supportive and followed along with generous applause and outbursts of laughter.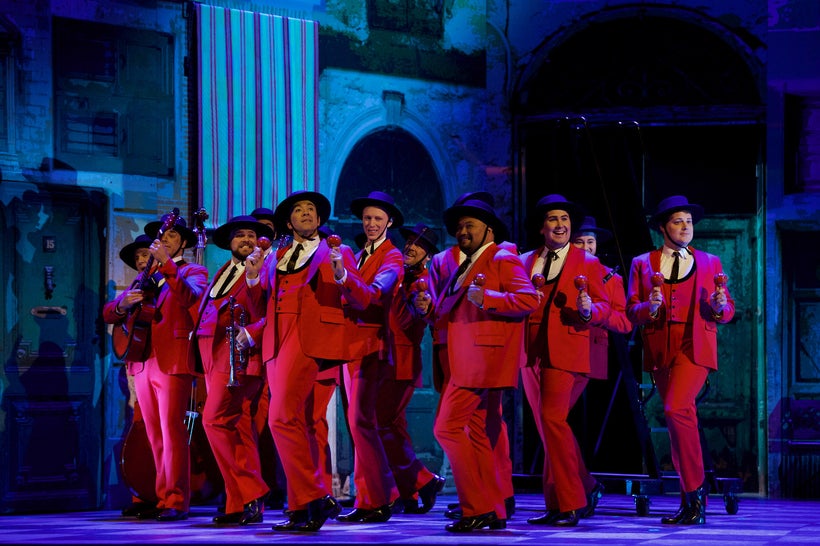 The audience seemed to take the opportunity to enjoy themselves, reminding us that love and even a little silliness, along with the grandeur of music, can bring us joy in a world that is otherwise jam-packed with serious issues.
REAL LIFE. REAL NEWS. REAL VOICES.
Help us tell more of the stories that matter from voices that too often remain unheard.
This post was published on the now-closed HuffPost Contributor platform. Contributors control their own work and posted freely to our site. If you need to flag this entry as abusive,
send us an email
.