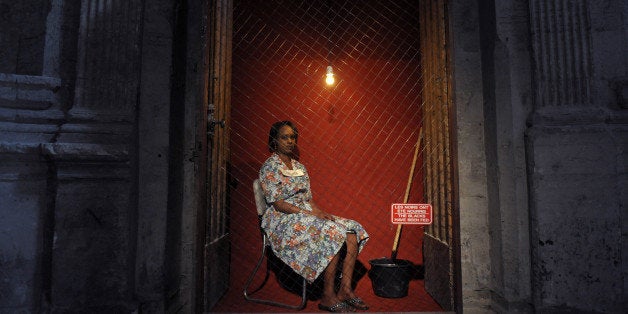 A performance art piece titled "Exhibit B" was slated to run from September 23 until September 27 at London's Barbican Centre. The controversial work, created by white South African artist Brett Bailey, replicated the "human zoos" that existed in the 19th-and 20th-centuries, forcing viewers to confront a heinous moment in history head on.
However, many have accused the work, which featured black actors chained in cages, of being racist itself.
A statement delivered from the gallery reads:
"Last night as Exhibit B was opening at the Vaults it became impossible for us to continue with the show because of the extreme nature of the protest and the serious threat to the safety of performers, audiences and staff. Given that protests are scheduled for future performances of Exhibit B we have had no choice but to cancel all performances of the piece.

"We find it profoundly troubling that such methods have been used to silence artists and performers and that audiences have been denied the opportunity to see this important work. Exhibit B raises, in a serious and responsible manner, issues about racism; it has previously been shown in 12 cities, involved 150 performers and been seen by around 25,000 people with the responses from participants, audiences and critics alike being overwhelmingly positive."
Bailey's piece consisted of 12 "tableaux vivants," glass cases featuring actors frozen in silence. One tableaux, titled "A Place in the Sun," featured a black woman chained to the bed of a French colonial officer. "It's a picture of unimaginable suffering," Bailey explained to The Guardian. "She is sitting there looking in the mirror and waiting to be raped. It's the only way she can feed her family."
"What interests me about human zoos," the artist explained in the same interview, "is the way people were objectified. Once you objectify people, you can do the most terrible things to them. But what we are doing here is nothing like these shows, where black people were brought from all over Africa and displayed in villages. I'm interested in the way these zoos legitimised colonial policies. But other than that, they are just a catalyst."
"If Brett Bailey is trying to make a point about slavery this is not the way to do it," she added. "The irony gets lost and it's not long before the people behind the cage begin to feel like animals trapped in a zoo."
Bailey defended himself against said charges in a lengthy Facebook post yesterday. Part of it reads:
"EXHIBIT B is not primarily a work about colonial-era violence. Its main focus is current racist and xenophobic policies in the EU and how these have evolved from the scientifically legitimised and state-sanctioned racism of the late 19th century. These policies do not exist in historical isolation. They have been shaped over centuries. The dehumanizing stereotypes of Otherness instilled in the consciousness of our ancestors have been transmitted subconsciously and insidiously through the ages. EXHIBIT B demands that we interrogate representations that to so many people still appear innocent."
Still, Bailey and the Barbican Centre resolved the best course of action was to discontinue the performance, due to the "extreme" nature of the protests and threats made against the performers and staff. The Centre's statement ends: "We believe this piece should be shown in London and are disturbed at the potential implications this silencing of artists and performers has for freedom of expression."
What do you think about this controversial exhibition's unexpected end? Let us know your thoughts in the comments.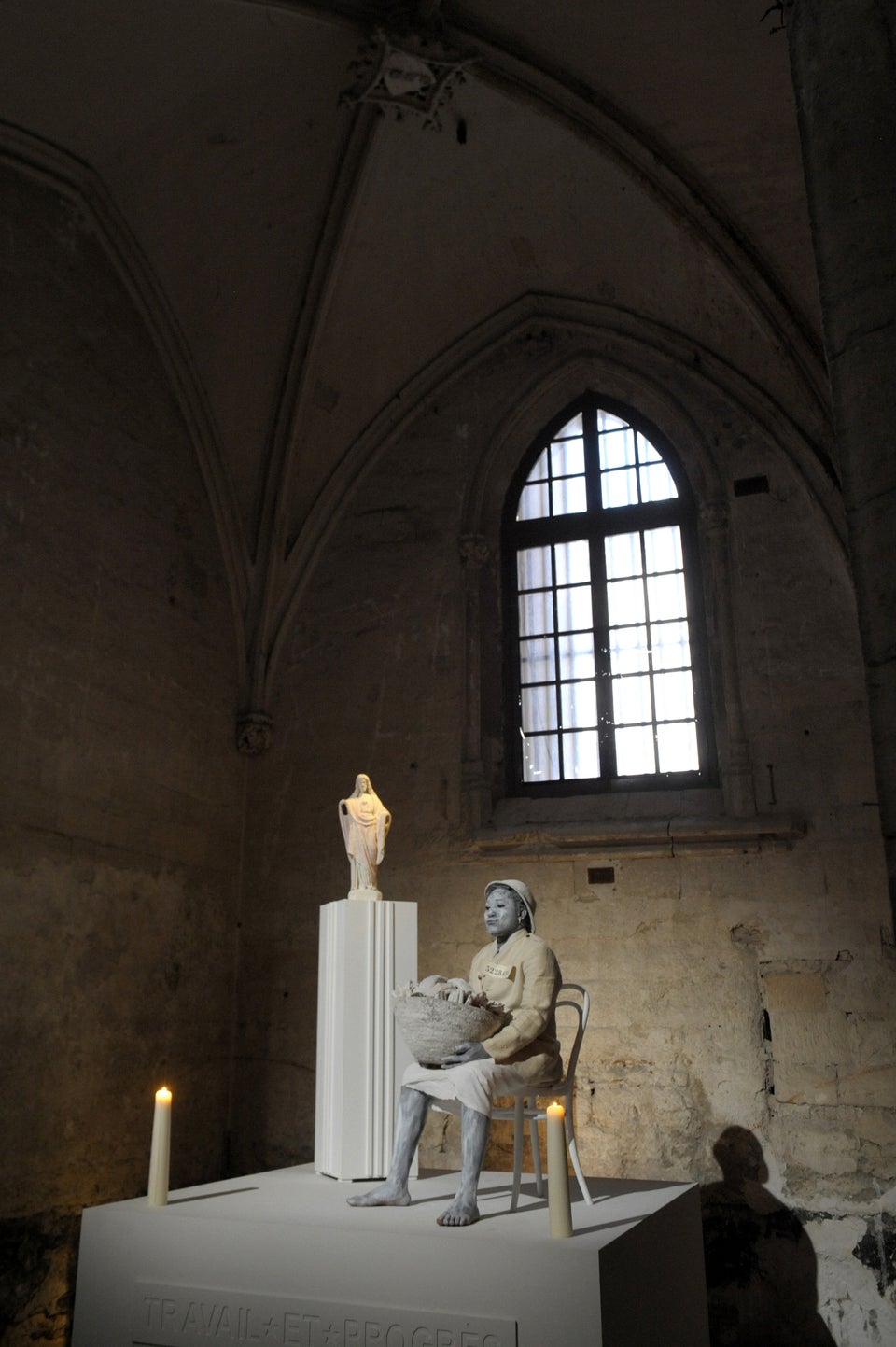 Exhibit B
Correction: A previous edition of this article stated Meyers was from Birmingham, Alabama. We regret the error.
Related
Popular in the Community