From Barbie's skyrocketing career to her enviable slim figure, the blue-eyed bombshell seems to have it all.
The images paint an abysmal picture of Barbie's husband, Ken, who grapples with his sexuality while trapped in a loveless marriage.
Goldstein and her crew shot the photo series over a long weekend last December. While she relied on volunteers to help refinish the furniture, Ken and Barbie models posed in a four room set she built in an art gallery.
As for her inspiration? The photographer first came up with the idea after her seven-year-old daughter began playing with the dolls.
Other photographers examining Barbie's darker side include Sarah Hanney and Mariel Clayton.

Check out photographer Dina Goldstein's 'In The Dollhouse' photo series and the behind the scenes video below.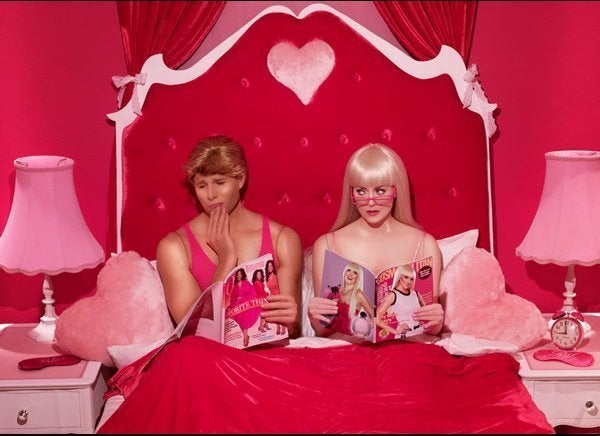 Darker Side Of Barbie And Ken's Marriage, By Dina Goldstein
Related