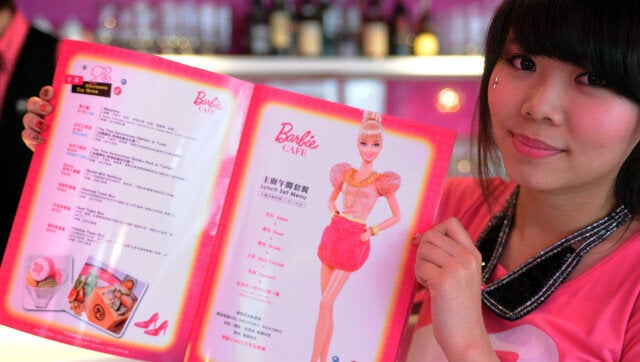 Taiwan may soon become a destination for little girls the world over, thanks to the recent opening of an official Barbie-themed restaurant in the country's capital city Taipei.
Barbie Cafe, which is licensed by toy giant Mattel, will feature hot pink sofas, tables shaped like high-heeled shoes and chairs decked out with tutus. Staff will wear pink Barbie logo T-shirts, matching tutus, Barbie armbands, glitter and tiaras. Pictures show that, unsurprisingly, the color scheme is nearly exclusively shades of pink.
"We picked Taiwan because theme restaurants are very popular and successful here. We are very confident that the Barbie Cafe can promote our brand image," said Iggy Yip, a senior manager in Mattel's consumer products division in Greater China.
In addition to dolls, Barbie-themed clothing, accessories and furniture will be sold in the cafe, which Mattel hopes will draw Barbie fans from China, Hong Kong and Japan.
This isn't Mattel's first attempt at a Barbie restaurant. In 2009, the company opened a concept store with a cafe in Shanghai, China, but it shut down in 2011 when sales failed to meet expectations.
Take a look at Barbie Cafe in the gallery below.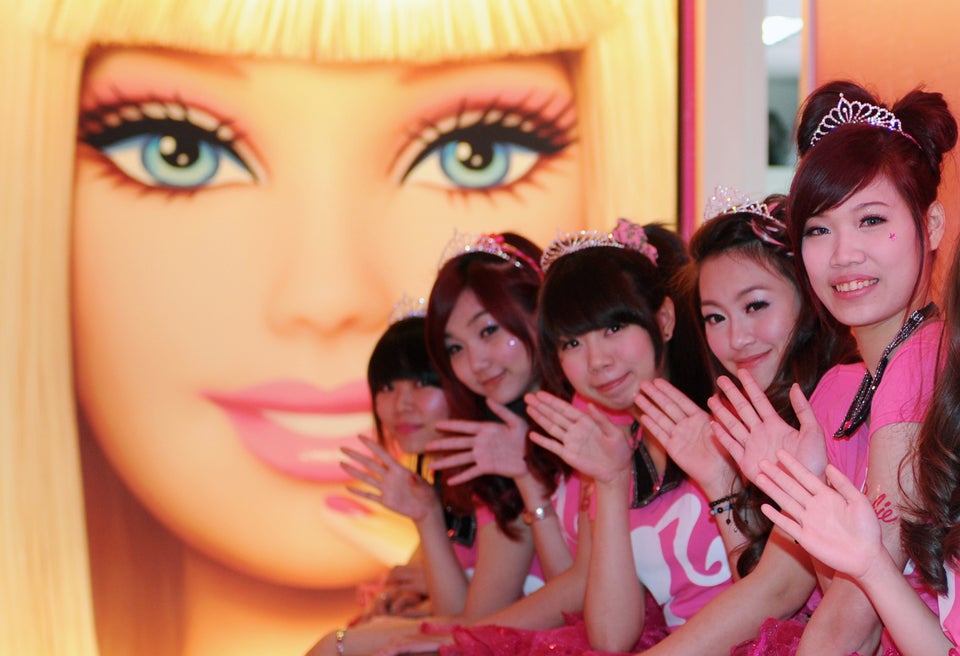 Barbie Cafe Opens In Taiwan
Related