Happy Birthday, Barbie! The world's most famous doll turns 55 today and she's looking fab, without even the tiniest hint of plastic surgery! (We couldn't help ourselves.)
She's really come into her own now that she's well into her fifties and boy, is she aging gracefully or what? Wearing a slightly updated version of the swimsuit she first wore at her world debut in 1959's New York Toy Fair, Barbie is modeling alongside the likes of supermodels Lily Aldrin and Chrissy Teigen in Sports Illustrated's 50th Anniversary Swimsuit Issue. We wonder how she keeps her figure?
Her appearance has caused a bit of a stir from bloggers and parents who are worried about the message Barbie sends to young girls about body image. Barbie herself had to put forth a statement about her daring decision to become a Sports Illustrated covergirl, with the hashtag, "#unapologetic."
Every year Sports Illustrated's Swimsuit drums up conversation and controversy...In 2014, does any women in the issue seriously need permission to appear there?...The word "model like the word "Barbie," is often dismissed as a poseable plaything with nothing to say. And yet those featured are women who have broken barriers. established empires, built brands, branched out...Today, truly anything is possible for a girl...Pink isn't the problem. "Barbie" dolls aren't the problems. Models choosing to pose in a bikini aren't a problem. The assumption that women of any age should only be part of who they are in order to succeed is the problem.
Whether you love her or hate her, the iconic doll has certainly earned her place in history. Here are some things that will probably surprise you about the 55-year-old and change the way you see her:
1) She's got something in common with Hillary Clinton.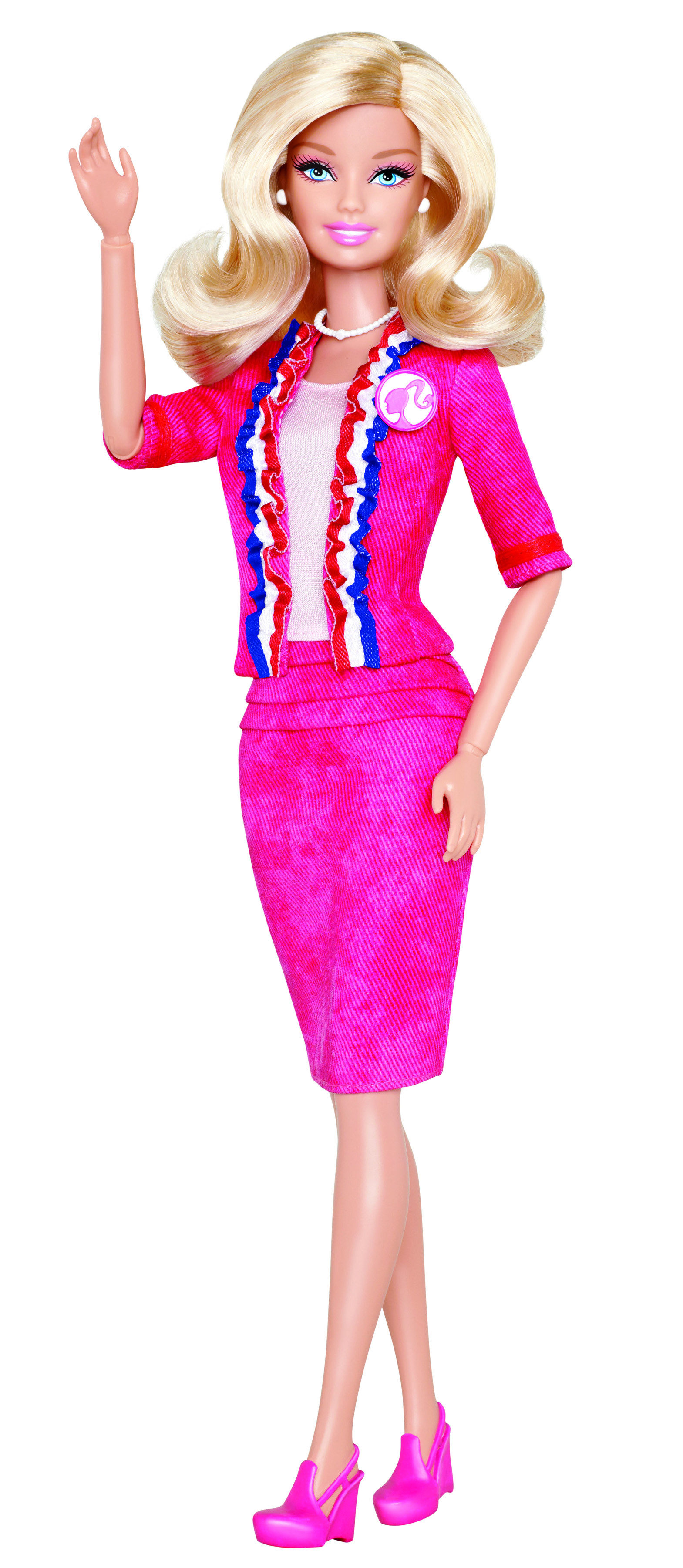 Drive. Check. Leadership. Check. Presidential dreams? Check. Barbie has run for president a total of six times! She first ran in the early 90s and hasn't given up since. Talk about persistence.
2) We're not really sure what her real hair color is, nowadays.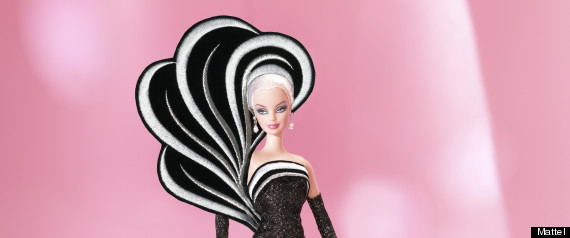 The style chameleon has had at least 50 different hair colors in her lifetime, from her signature platinum blonde, to red, brown, to yes, it would appear, white. Silver power!
More than half a century after her creation, Barbie is still an incredibly popular toy across the globe. In 1959, 300,000 dolls were sold. Now in 2014, a Barbie doll is purchased every three seconds somewhere in the 150 countries where they are sold.
4) She likes younger men.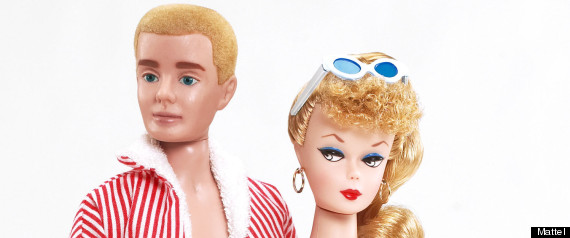 Barbie was created March 9, 1959. Her beau, Ken, wasn't born for another two years and two days to be exact. We'd like to think she'd be a cougar.
6) She was made to promote girl power.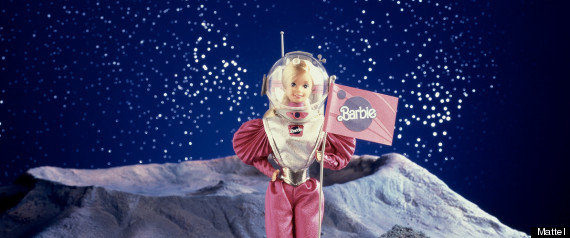 "My whole philosophy of Barbie was that through the doll, the little girl could be anything she wanted to be. Barbie always represented the fact that a woman has choices," creator Ruth Handler said.
Today, Barbie continues to preach girl power, trying to show girls they can be whatever they dream of becoming. In just 55 years, she's managed to have a whopping 150 careers. "Isn't it time we teach girls to celebrate who they are? Isn't there room for capable and captivating? It's time to stop boxing in potential. Be free to launch a career in a swimsuit, lead a company while gorgeous, or wear pink to an interview at MIT. The reality of today is that girls can go anywhere and be anything," Barbie said in a release.
7) She's a thoroughly modern doll.
She's tweeting up a storm and is also active on Facebook with the most followers of any doll. Ha. Take that American Girl!
8) She's the same age as...
If Barbie were a real-life person, she'd be the same age as other celebs born in 1959, like Emma Thompson, Marie Osmond, and Sarah Ferguson, the Duchess of York. Wow.
9) Like any baby boomer, she's witnessed plenty of historic moments and changes in the modern era.
Barbie's life can only be described as colorful. She came into existence around the era of old-school glamour, became an astronaut during the space race, discoed her way through the 1970s, broke the "plastic ceiling" as a woman in business in the 1980s, entered politics in the 1990s, and even survived a high-profile breakup in 2004. She's gone from just a pretty face to becoming an athlete, teacher, vet, and even a Naval officer. She really has proven she won't be confined by a box.
Related
Before You Go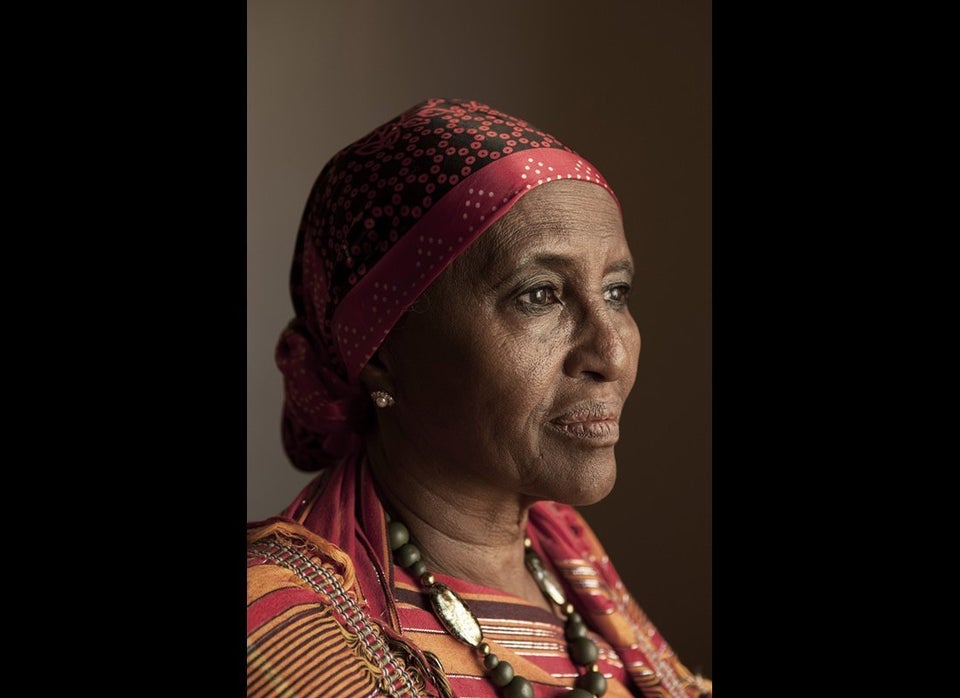 <HH--236SLIDEEXPAND--237834--HH>
Popular in the Community