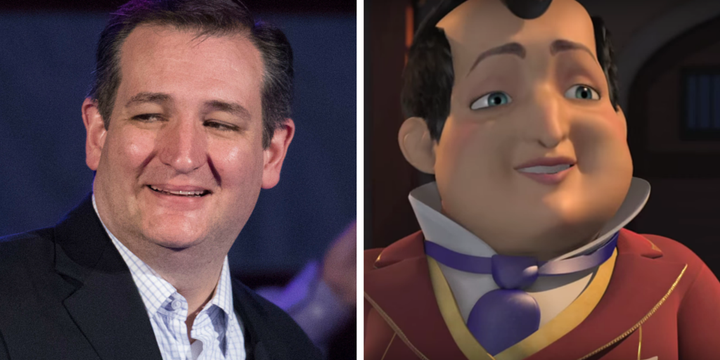 This election season, it's been hard to avoid all the Donald Trump comparisons: a Troll, a tub of butter, etc. For Ted Cruz, the comparisons are far fewer. Not completely nonexistent, but fewer.
For instance, Cruz is a dead ringer for the villainous character named Philippe Cheynet from 2013's "Barbie & Her Sisters in a Pony Tale." The resemblance, which was first noticed by Brian Gaar in 2015, really is uncanny.
Plus, we already know Cruz plays with a Barbie cash register (with his daughters, of course), so maybe he really is the scheming, horseback-riding Philippe. Stranger things have happened.
Before You Go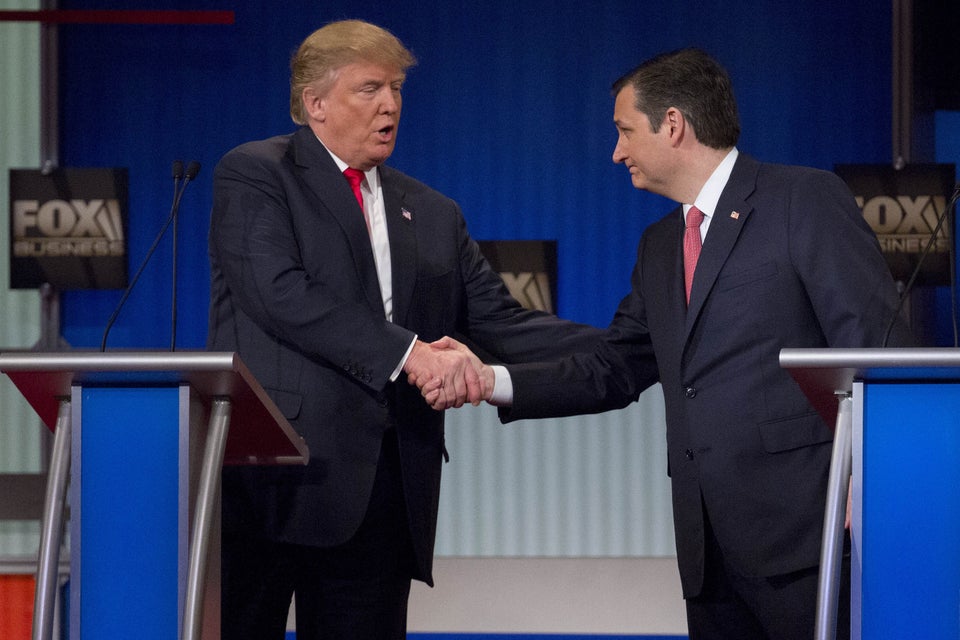 Donald Trump and Ted Cruz's Love Affair Is All The Relationships
Popular in the Community