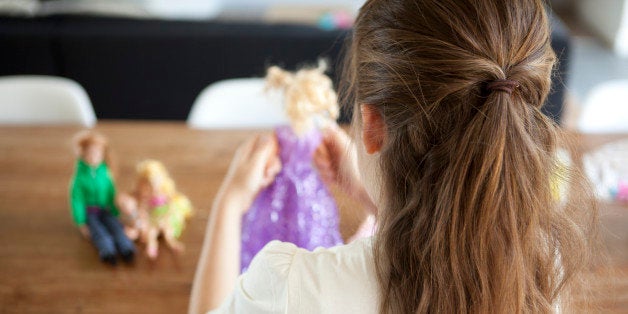 Just pinch me! It's not everyday that you get a chance to applaud a large American corporation like Mattel for creating a monumental shift within the doll industry by their newly released petite, curvy, original and tall Fashionista Dolls.
What a moment for millions of little girl's lives around the world that they too can play with popular dolls that are fashioned more like them. Yes, it is a step in the right direction with many more steps to come but for correcting the course of the toy industry's social and stereotypical pressure on our children, if Mattel can do it, others certainly can as well.
Play time filled with inclusive notions, while exclusively less, is where a healthy mindset can thrive for our impressionable children. And yes, while Barbie dolls are not role models, they are often one of the first social influencers our young daughters and sons have during playtime which involves role play. What a powerful message "Barbie that is just like you. 3 New Body Types!"
So while yet again this first step may seem too long in coming, not realistic enough or whatever one might say about Mattel's newest offering, this is a lift off beyond the choices we had for our children. For many parents this means less tears, hurt feelings and damaged self esteem and body image for our children when we purchased a doll (or not). Certainly gold in the bank for all of us who've struggled to conform or stand for diversity, even if their daughter or son did without.
It's my hope your shift to include more offerings for your customers satisfaction will impact how others address their children's businesses here on out!
Check out the conversation I had with FOX's Varney and Co yesterday morning when I stopped in for a chat about Mattel and Barbie's newest chapter!
Social conversations for Emme about this and other women's empowering topics can be found @Supermodelemme