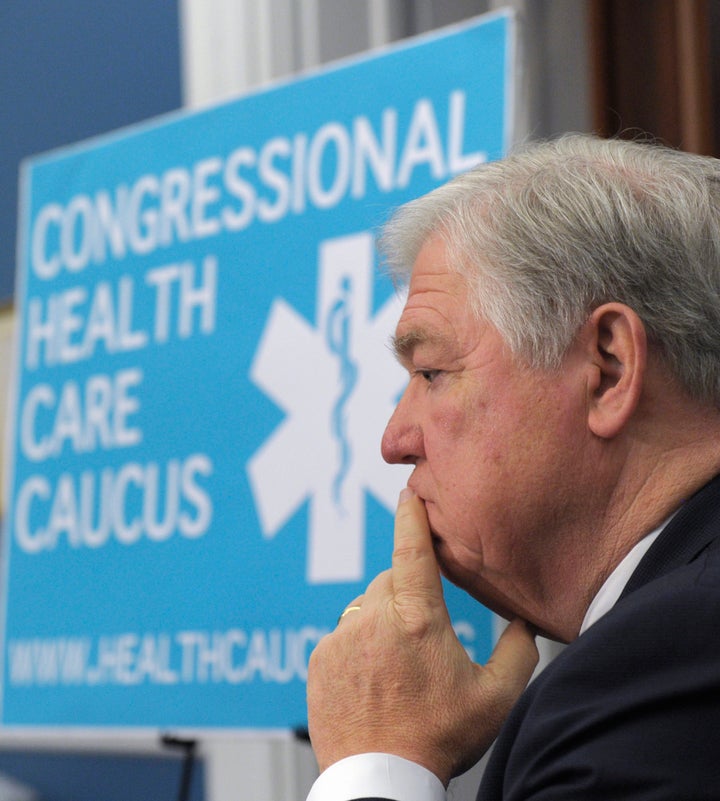 WASHINGTON -- Mississippi Gov. and potential Republican presidential candidate Haley Barbour caused a bit of stir on Wednesday morning for his rigorous defense of his state's health care statistics.
Speaking to the Boston Globe, the governor dismissed the idea that Mississippi would benefit from an infusion of federal resources to help expand Medicaid access, even with nearly 18 percent of the state's population (half a million residents) lacking primary care.
"There's nobody in Mississippi who does not have access to health care,'' Barbour said. "One of the great problems in the conversation is the misimpression that if you don't have insurance, you don't get health care."
In an email to the Huffington Post, a Barbour aide clarified that the governor was referring to "emergency room procedures" when talking about universal access.
"The Governor is eminently aware the status quo is not optimal for Mississippians, as it's neither cost effective nor does it address his preventative care concerns," the aide added. "It's for those reasons that Gov. Barbour has promoted the concept of a "medical home" for Medicaid benefices and has advocated for private market solutions."
Even before the clarification, however, Democrats were jumping on the line, with one operative pointing out the similarity between Barbour's remark and an infamous comment President George W. Bush made about health care reform in July 2007.
"The immediate goal is to make sure there are more people on private insurance plans. I mean, people have access to health care in America," Bush said. "After all, you just go to an emergency room."
Emergency room access is not, of course, synonymous with health care coverage. And Bush was chastised both for equating the two and for not acknowledging that the costs of those emergency procedures are passed along to other consumers (and for not recognizing that emergency rooms were required to treat all patients starting only in 1986).
There is, however, a more substantive part of Barbour's interview that has also caught the attention of health care reform proponents. Addressing the root problems of Mississippi's health care system, the governor shifted the subject away from access and on to lifestyle choices.
"Most of the health disparities in Mississippi are not because of the inability to get access or afford health care,'' said Barbour. "They are because of diet, alcohol, because of drugs, the very high incidence of illegitimacy that leads to high incidence of low-birth weight children."
Preventive care is, indeed, considered by many to be a key contributor toward getting health care costs under control (even if there is some disagreement about the cost-benefit ratio). Republicans, including Arkansas Gov. Mike Huckabee, have spoken out sympathetically about the government encouraging preventive medicine or lifestyle choices. As has President Obama.
In fact, the Affordable Care Act creates a new Prevention and Public Health Fund with an unprecedented -- $15 billion over 10 years -- in funding. It is, in the end, a small sliver of the law. But it is something that Democrats seem eager to promote, especially in light of comments such as those coming from Barbour.
"It's unfortunate that Barbour is traveling around the country spreading misinformation about the Affordable Care Act that is already helping the people he's supposed to be representing and is praised by many of them in this article," said Eddie Vale, a spokesman for "Protect Your Care," a non-government group that was recently created to defend the law. "If he's so concerned about preventative care and costs then he should be applauding the law because it provides funds for that very purpose to the states, including his."
REAL LIFE. REAL NEWS. REAL VOICES.
Help us tell more of the stories that matter from voices that too often remain unheard.