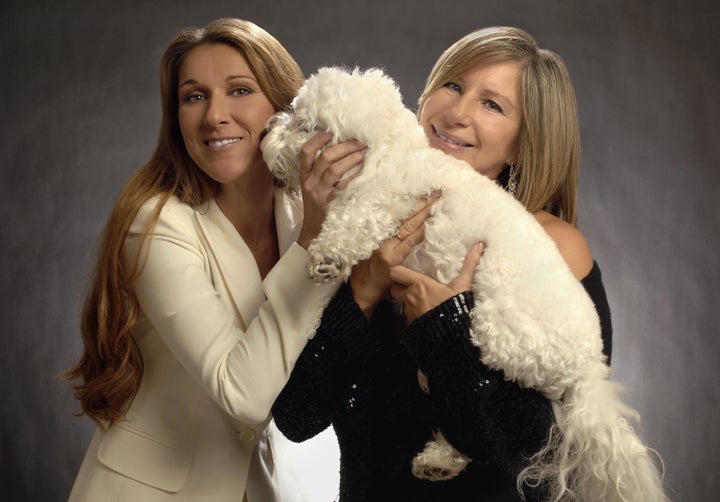 The year was 1998. Celine Dion's "Falling Into You" was the reigning album of the year, and she was set to return to the Grammy Awards stage with the one-and-only Barbra Streisand. Their task: belt out a never-before-performed-live duet, "Tell Him."
Dion and Streisand planned to rehearse. The song was nominated for best pop collaboration with vocals, so they wanted to get it right. Plus, they'd received a few unfavorable reviews of the duet; one referred to Streisand as "buttah" and Dion as her lackluster margarine substitute. "I'm scared / So afraid to show I care," Dion whispers prophetically in the song's opening lines. "But what you must understand / You can't let the chance / To love him pass you by," Streisand carols in response.
However, days before the ceremony, Babs came down with the flu. First, according to most accounts (but not all), she missed the necessary rehearsal, still hopeful that she'd make the show anyway. Then reality set in. Streisand was bailing. Illness had taken her.
″[Barbra is] extremely disappointed that she won't be able to sing because of her continuing flu and fever," her representative, Dick Guttman, said in a statement the morning of the award show. "She's very sick and won't be going to the ceremony."
Grammy producers, along with Dion's team, acted fast. Without "Tell Him," a song extensively played on adult contemporary radio, they looked toward a different kind of cash cow: "Titanic," the movie every teen had seen at least three times. In Streisand's absence, Dion decided she'd sing "My Heart Will Go On" from the newly released James Cameron blockbuster, which, at that point, had grossed over $400 million at the box office but was not yet a worldwide phenomenon.
Dion reportedly rehearsed the performance once before taking the stage on Feb. 25.
"I was obviously very nervous for that performance, and I was hoping that I could live up to the challenge," Dion told HuffPost via her reps, who relayed our nagging questions to the singer while she was preparing for a Vegas show this month. "I know it sounds a bit crazy, but I'm always nervous when I perform, whether it's the first time doing a song or the hundredth time doing a song. Of course, the bigger the moment, the more nervous I am."
Live up to the challenge she did. Dressed in a shimmering, era-appropriate one-shouldered gown, Dion sang the first verse of the now well-known ballad as she stood atop a dual staircase in front of a full orchestra. Halfway through the song, she descended the steps toward the grand piano at center stage, clutching her mic before dramatically twirling around and crooning, "You're here, there's nothing I fear!" (Classic Celine chest thumps included, of course.) She hit every note, astonishingly, and the audience rewarded her with a rousing ovation.
"I don't remember exactly what I was feeling that night at the Grammys, but I just remember being part of something very special ― the movie, the song, those amazing actors," she said. "Good thing I didn't screw up, and the boat didn't sink again!"
The performance was iconic. And, like any good pop culture moment, so too was the rumor mill surrounding it. Fan forums speculated afterward: Where was Streisand? Are she and Dion feuding? Is that why Babs didn't show and left Dion to crush "My Heart Will Go On" on her own? Was Streisand really sick?
Was she [gasp!] being a diva?

As you might recall, the '90s was a decade of divas. We had Aretha Franklin, Mariah Carey, Whitney Houston, Shania Twain, Gloria Estefan, Tina Turner, Cher, Brandy, Faith Hill, Diana Ross, Streisand, Dion, and so on and so forth.
Back then, long before the #TimesUp moment, in the thick of third-wave feminism and the backlash that came to greet it, entertainment fans still salivated at the idea of pitting women against each other, of expecting each diva to prove her worth every time she made a public appearance. Divas weren't friends; no. We didn't want them to be. They could be friendly to each other, but we liked when they competed, not when they happily agreed to duets. We liked when they tossed insults behind backs in interviews, no matter how much an interviewer had to trap them into doing so.
So when VH1 Divas aired its first annual show in April 1998, a couple of months after the Grammys, the world watched as Celine, Aretha, Gloria, Shania, Mariah and surprise guest Carole King graced New York's Beacon Theatre. And we readied ourselves for competition. Each diva performed two or three original songs before sharing the spotlight for a rendition of "(You Make Me Feel Like) A Natural Woman" and "Testimony." There were also duets, like the one between Aretha and Mariah. Singing "Chain of Fools" with the "My All" hitmaker, Aretha dutifully stretched her competitive side ― at least according to a New York Times review of the concert.
"When Ms. Carey zoomed upward, Ms. Franklin soared higher; when Ms. Carey delved downward, Ms. Franklin went lower. Ms. Carey has a big voice, but Ms. Franklin's was bigger, warmer and sultrier, still champion."
During "Natural Woman," Franklin even allegedly sang over Celine as the Canadian vocalist tried to belt out her solo verse. "Celine definitely did her thing and held her own. I mean, she was amazing that night," Randy Jackson said in a segment about the moment. But, "you're talking about the gospel-church power of Aretha Franklin, one of the most legendary voices of all time."
There, the diva-against-diva trope earned its wings.
The label only continued to cause rifts between female vocalists well into the 2000s. We saw Britney Spears vs. Christina Aguilera. Whitney Houston vs. Madonna. Avril Lavigne vs. Hilary Duff. We assumed the rivalries were good for their respective careers, even when they weren't.
And we relished the ways divas seemed to emphasize the assumptions we had about them ― namely, that they were demanding. In a 2008 article in The New York Daily News titled "Celine: A World-Class Prima Dion-na," sources listed her many on-tour demands, which apparently included a supply of Bavarian figs and French cherries in her dressing room, 11 onstage bodyguards, her own physiotherapist and a voice or throat specialist on call from 7 a.m. until 7 p.m., and, yup, a dentist. We lapped that right up.
It's no wonder some fans assumed Streisand called out sick to the Grammys. Because ― maybe! just maybe! ― there was bad blood between her and Dion, like there was bad blood between every diva that had to fight her way to the top of a music industry controlled largely by men. (Currently, less than 5 percent of people who work in the production of music and media are women, according to Women's Audio Mission. So just imagine how male-dominated the studios were in 1998.)
To this day, Dion denies any Streisand feud.
"First of all, Barbra is one of my idols in show business, and I love her voice, her music, her acting, and just about everything she does ... she's amazing," Dion told HuffPost. "I wasn't upset at all that she canceled. She wasn't feeling her best, and she wanted to give her best. I totally understand that. It happens to me; it happens to all of us."
When we reached out to Streisand's team for an interview, her longtime rep Guttman said she was "focused on a number of projects" and couldn't chat but made it clear that the ladies were never enemies. "They were and remain close friends and mutual admirers," Guttman said, confirming that Streisand was, indeed, very sick that night.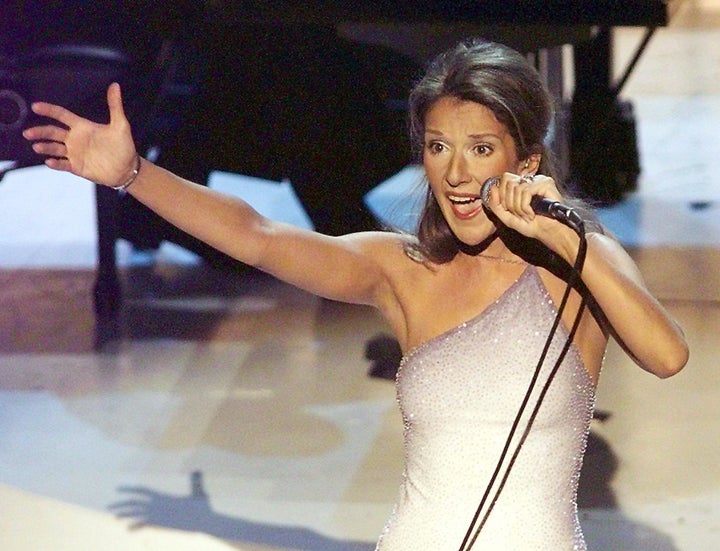 Perhaps that's the epitome of a diva. Despite all the speculation, despite fans' desire to see them turn on each other, Dion and Streisand remain firm. Damned if they're going to let other people write their story for them.
Today, Dion proves she's better than ever at rewriting her own narrative ― even more so than when she turned a colleague's sick day into a goosebump-inducing solo opportunity. ("My Heart Will Go On" dominated the 1999 Grammys.) Take, for example, her Parisian photoshoot for Vogue last summer. Dressed in head-to-toe couture, she frolicked around the City of Light in big, boisterous hats, see-through sequin skirts and floral appliqué gowns. She posed nude for the magazine's social media accounts. Following the death of her husband and longtime manager, René Angélil, two years ago, Dion has emerged as a hellbent independent woman.
But Dion is still wary of the term "diva."
"Some people say that being a diva isn't such a good thing. Others say it is. All I know is that if my name is mentioned in the same company as Barbra Streisand, that's a wonderful compliment," she insisted.
This year's Grammys night promises nominations for and performances by a roster of women who continue to write their own stories and endure in the industry because of it: Pink, Lady Gaga, Taylor Swift, Kelly Clarkson. As the landscape changes ― as RuPaul continues to redefine the parameters of diva and artists like Kesha speak out against the perils that threaten their careers ― divas certainly remain. Yet their world looks a little different. Sure there are squad allegiances and harsh Twitter digs, but most of the women once considered divas now rally around one another in the name of a more inclusive industry.
"They're all amazing performers, and they each have their own individual styles," Dion said of women like Pink, Gaga, Swift and Clarkson. "So that's it. Maybe a diva is someone who's amazing and unique. I guess I'm proud to be included!"
Support HuffPost
The Stakes Have Never Been Higher
Before You Go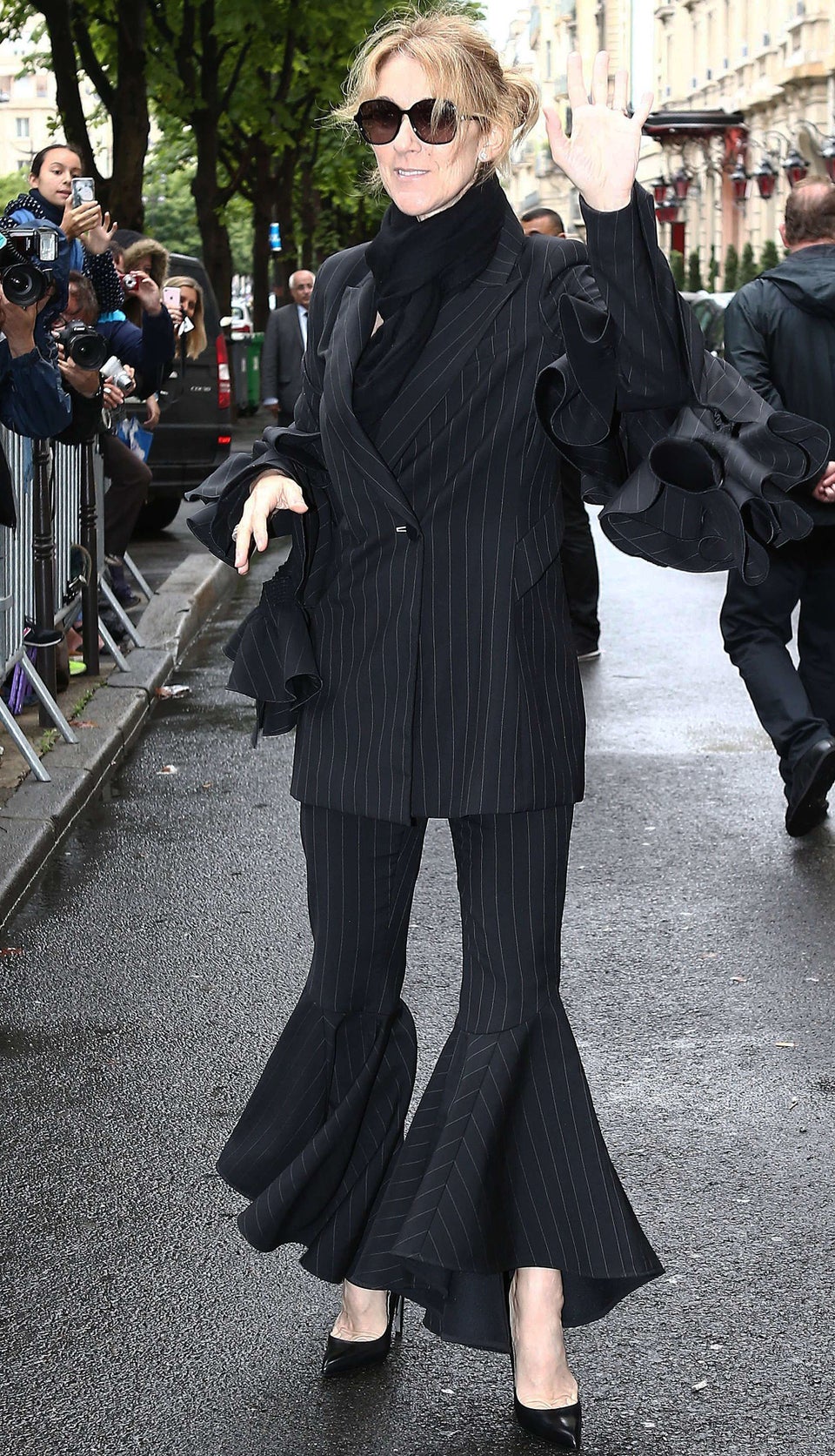 Celine Dion Couture
Popular in the Community