Memories....like the corners of her mind.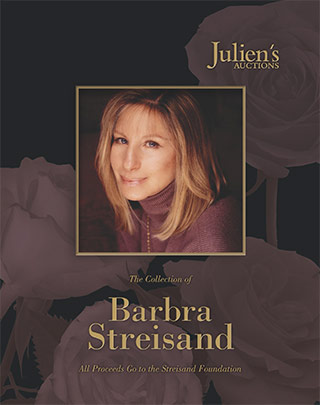 Babs is at it again! In past years she has cleaned out her closets, selling fine works of art, furniture, and decorative arts to fund new collecting passions. This time she is doing it for charity!
(Read more about past sales at Christie's here.)
This October, Streisand is auctioning over 400 of her baubles with proceeds going to her own foundation which will divide monies between a few beneficiaries.
Have you always wanted to dress like Streisand? Now you can bid on costumes from Funny Lady, The Way We Were, and Meet the Fockers.
Other pieces of furniture, including a baby grand piano will also be up for grabs.
The sale will take place October 17-18th at the Beverly Hilton Hotel.
The beneficiaries are City Year, which provides resources to youths in local neighborhoods; and Cedar Sinai Women's Heart Health Center.
Preview the upcoming sale here:
Popular in the Community