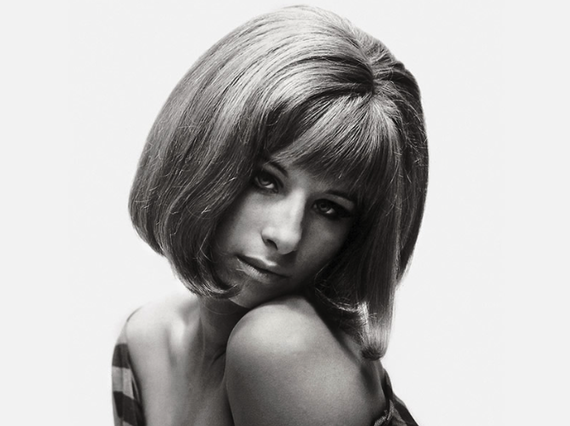 "Oh, dear -- I'm not wearing the right shoes for this!" were the first words Barbra Streisand ever said to me. And I fell in love, as I knew I would.
Exactly 10 years ago I was one of two "civilians" invited to One&Only Palmilla, the luxury resort in Los Cabos, Mexico, to help surprise John Travolta for his 50th birthday with a weekend-long celebration that had megawatt co-hosts Oprah Winfrey, Tom Cruise and Barbra Streisand leading the celebrity-filled festivities. The resort welcomed Tony Bennett, Sean Penn, Meg Ryan, Robin Williams, Sylvester Stallone (whom I overheard ask a bartender "How do you say 'tequila' in Spanish?"), Kirstie Alley, Quincy Jones, Natalie Cole, Gayle King (the best airplane companion and dance partner), Carly Simon, Cal Ripken, Jr., Buzz Aldrin, Laura Dern, Forest Whitaker and on and on and on -- an impossibly dense galaxy of superstars -- and me. It was quite the weekend.
At the culmination of the remarkable activities was an all-star concert (Tony Bennett, José Feliciano, Roberta Flack, Natalie Cole, Patti Austin), but the highlight of the weekend was a heartfelt "happy birthday" serenade from Streisand, who did the honors from her seat at the head table. I remember looking around and seeing the overwhelming joy on all of those famous faces as Barbra sang sweetly. Her voice was perfection (yes, like buttah) and Travolta's overtly emotional and tearful reaction gave everyone else license to get a bit verklempt as well. It was a very Hollywood moment -- perhaps THE Hollywood moment -- and it was epically unforgettable.
As the concert wrapped, dance music blasted and no one seemed ready for this night to end, including Oprah, Cruise and the birthday boy. As Streisand and her dapper husband, actor James Brolin, stood up, they were encouraged to join in and so they did. As Streisand turned around, I was right in front of her dancing to Michael Jackson's "Don't Stop 'Til You Get Enough" and for a glorious 90 seconds or so, the most famous, the most talented, the most intoxicating human being any of us in that room full of stars had ever seen was dancing with me, a Cuban kid from the suburbs of Miami. Oh, yeah, it was a very good weekend, indeed.
A few months later, I found myself in the presence of another vocally gifted icon, my all-time favorite singer, Donna Summer, at a very intimate, late-night gathering in the stunning home of Denise Rich on Fifth Avenue in New York City. Rich, who's an accomplished songwriter, invited friends Natalie Cole, James Ingram, Quincy Jones, Kenny "Babyface" Edmunds, Donna Summer and her husband, Bruce Sudano to an impromptu stand around the piano sing-along. Q and Babyface sat side-by-side at the piano as the stars took turns singing different Beatles classics. We had a good time that night.
Later that evening I had the chance to curl up on the sofa and speak with Summer for hours to culminate yet another head exploding highlight of my life. She told me all about working with Streisand when they recorded their chart-topping, diva anthem, "No More Tears (Enough Is Enough)." Summer smiled ear-to-ear recalling the details of the recording session. Summer told me that it was Streisand's son, Jason, who made his mom say yes to do the song because Summer was his favorite singer, a sentiment I certainly relate to. But, then, Donna Summer said this: "Richard, I don't think anyone will ever quite understand the overwhelming talent, the breath control, the power, the genius that makes Barbra, Barbra. People can call her a legend or a superstar and all of that, but it somehow falls way short. What Barbra Streisand represents is simply the very best we have ever seen. Ever."
With another huge smile, Summer then tells me how she fell off a stool in the recording studio as the new friends tried to keep up with each other, note for note, on the vocally-challenging song. When Summer stumbled to the ground laughing, Streisand smiled at her as if to say, "At least I didn't fall!" Summer said she loved every second of it. I believed her.
I've been thinking a lot about Barbra Streisand lately as -- incredibly -- the legend is once again in the thick of today's conversation of current pop culture (more on that in a moment). Here's where I'll happily go out on a limb: Barbra Streisand is the world's last superstar still with us who's not only a great singer, talented actress, ground-breaking director, passionate activist, generous philanthropist, but who's also aware, curious, awake right now in this decade and who's not merely resting on her jaw-dropping successes she's achieved. In short, Barbra Streisand still matters.
For the uninitiated, Streisand is the only artist in history to receive an Emmy, Grammy, Oscar and Tony (the coveted EGOT), but also a Directors Guild Of America, Golden Globe, National Medal Of Arts, Peabody, France's Légion d'honneur, the American Film Institute's Lifetime Achievement Award and a Kennedy Center Honors designation. Oh, but there's more. She won the Academy Award for Best Actress for Funny Girl and for Best Original Song for "Evergreen" from A Star Is Born. She was also nominated for Best Actress for The Way We Were and as a director, Streisand's three films have received 14 Oscar nominations. The Brooklyn native has also won ten Grammy Awards including a Lifetime Achievement Award and a Legends Award.
Partners, her most recent album that was released in 2014, is Streisand's 33rd album to make it into the Top 10 on Billboard's US charts. She's the only female artist to achieve that milestone (tying with Frank Sinatra and trailing only the Rolling Stones). But Partners did a lot more than that. Here's how Billboard heralded the historic news: "It's official, Barbra Streisand's Partners has entered the Billboard 200 chart at number one, making her the only recording artist in history to have a number one release in six consecutive decades. Streisand is the best-selling female recording artist in history. She is the only woman to make the All-Time Top 10 Best Selling Artists list. She also now has the longest span of number one albums in history: 50 years. She first landed at the top of the chart in 1964 with People."
But what makes Streisand the last superstar is that she has outlived the other two supernovas of her generation -- Frank Sinatra and Elizabeth Taylor. Only Sinatra, Taylor and Streisand have captivated the world so completely in unprecedented fashion. We cared about all of the intimate details of Sinatra's, Taylor's and Streisand's lives -- and all three had the talent to back up the fascination. They had legit chops. And the world couldn't get enough.
Though Tony Bennett is currently enjoying a late-in-life career boost from his impressive collaboration with the incredibly talented Lady Gaga, and Bennett is undeniably a master of musical interpretation, he's never been a true vocal powerhouse, certainly not in the Streisand conversation. Other stars that get some votes for legitimate heir apparent status to eventually (maybe) assume Streisand's mantle -- Madonna, Beyoncé, Jennifer López -- all incredible divas to be sure, but all have a long way to go before they receive the universal praise for so many aspects of a full creative life. The singing, yes; but the acting, the directing, the activism, the humanity: It takes more than a pretty voice and marketing savvy to become Barbra Streisand's successor. A lot more.
When I first started to really pay attention to Streisand when I was a kid it was during her curly-haired, rock 'n' roll phase of "Stoney End" and A Star Is Born. But it wasn't until I discovered the treasure trove that the 1960s Streisand held -- particularly Funny Girl with the three incredible anthems "People," "Don't Rain On My Parade" and "My Man" -- that I knew I was to become a Streisand devotee for the entirety of my life.
Interestingly, I've always noticed a recurring theme in her many movies that at first bothered me, but I've come to look forward to as if I was the only one who ever made the connection. I felt it was a sort of Streisand's and my personal link via celluloid. In role after role (and I believe I've seen all of her films), Streisand's characters have to be pursued romantically, reminded how beautiful they are, how much they're desired sexually. Though these attributes could be true of any leading lady in the history of Hollywood, there's something a bit more pronounced, edgier, less nuanced about the beauty-affirming declarations Streisand's characters require. Here's what I think: Since her mother never nurtured or coddled the young Streisand or even told her she was "pretty," (something every mother should be required by law to tell all of their children), Streisand sought aesthetic affirmation elsewhere. I would, too.
But here's the thing I find truly fascinating: Even in her pursuit to be the object of desire, Streisand never changed her appearance (her nose belongs in the Smithsonian, it's such a national treasure) displaying a strength of character and intestinal fortitude that would serve her well as she battled the naysayers and bullies in her passionate pursuits. She wanted to be sexy, sure, but on her terms--the ultimate feminist. She was courageous in her convictions, but human, with understandable insecurities after all. I loved her even more for it.
So what is the essence of Barbra Streisand? What makes her Barbra Streisand? She just wants it more than anyone else. As she told The New York Times, "People kept asking me, 'How can you hold a note so long?' I never thought about it. I held it because I wanted to."
Boom! That's confidence, people. That's real talent. That's why there will never be another Barbra Streisand. And that's why, ladies and gentlemen, Barbra Streisand's the very last superstar. Like buttah.
Never before seen images of Barbra Streisand below.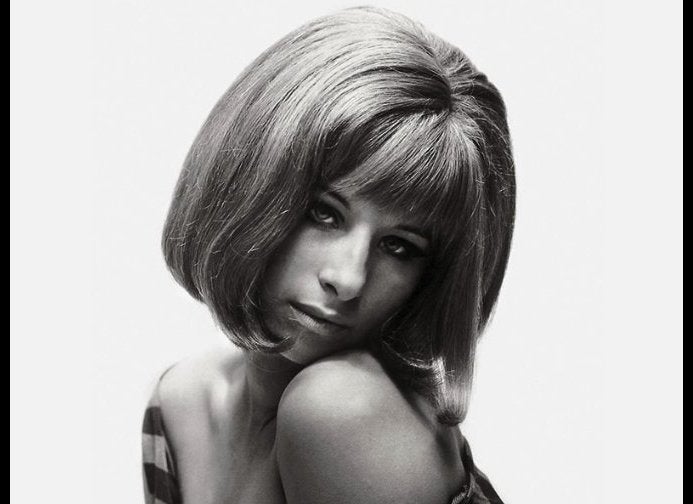 Support HuffPost
The Stakes Have Never Been Higher
Related
Popular in the Community