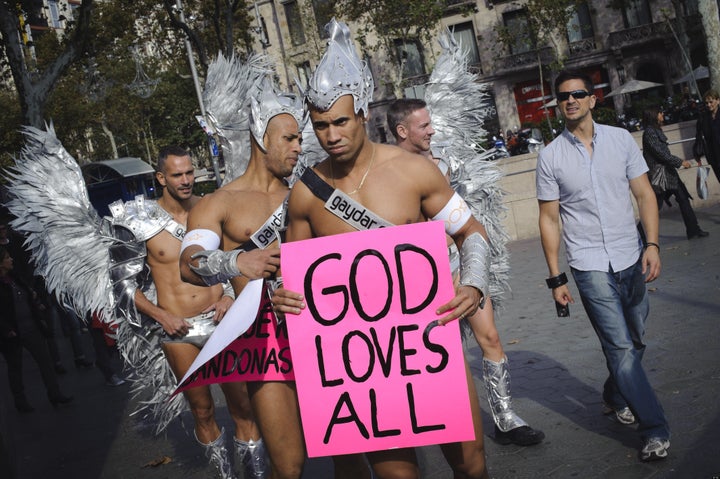 Taking a page from Amsterdam's famed Homomonument, the city of Barcelona will erect a monument in honor of the city's gays, lesbians and transgendered people who have "suffered persecution and repression throughout history," the AFP is reporting.
Scheduled to be unveiled in February, the new monument will be pink and triangular in shape, much like its Dutch counterpart. Though the monument's location has yet to be announced, a spokesman for Barcelona's city hall confirmed the square directly in front of Gaudi's iconic Sagrada Familia basilica "is one location that has been proposed." The square was also the site of a mass "kiss-in" demonstration staged in protest of Pope Benedict XVI's visit to the city in Barcelona and the Roman Catholic Church's conservative stance on homosexuality.
According to the Advocate, the pope was included as part of a Sunday telecast in Spain, having conveyed his blessing at a "family values" mass conducted in Madrid by Archbishop Antonio Rouco Varela, outlining Catholic opposition to liberal policies enacted by Spain's current government, including marriage equality. "Whenever the true worth of matrimony and family values is questioned, negative consequences come forward rapidly," Rouco Varela is quoted by the Associated Press as saying.
Popular in the Community