Protesters in Barcelona took to the street by the thousands Saturday to demand Spain's conservative government accept more refugees from war-torn countries like Syria and Somalia. 
Protesters held banners reading "Volem Accolir" ("We welcome" in Catalan), while other signs translated into "Enough excuses! Welcome them now."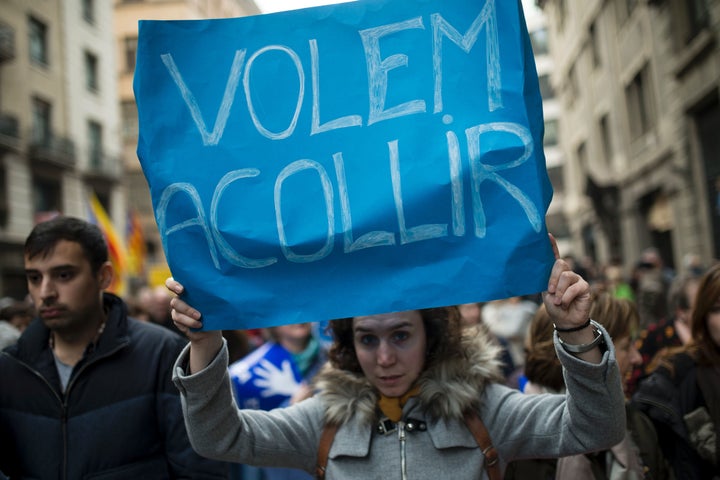 Barcelona police estimated 160,000 people participated, while march organizers said as many as 300,000 took part, the Associated Press reports. 
"There is an ample consensus in Catalonia to demand that the [government's] commitments are upheld," organizer Ruben Wagensberg told the AP.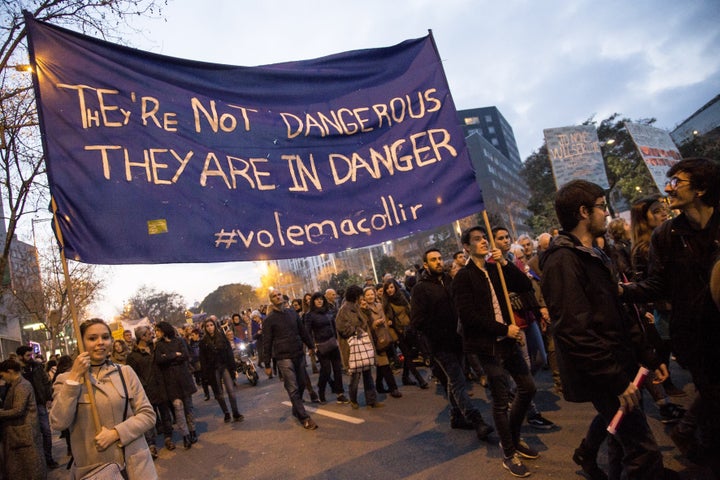 Spain has faced pressure from its European Union neighbors over the past several years to take in more refugees. The country has thus far only accepted a fraction of the refugees it said in 2015 it would accept. 
It pledged to take in more than 17,300 refugees ― largely from Italian and Greek refugee camps ― by late 2017; so far it's accepted just 1,100.
By contrast, Germany accepted 280,000 asylum seekers last year and 890,000 in 2015, according to Germany's Ministry of the Interior.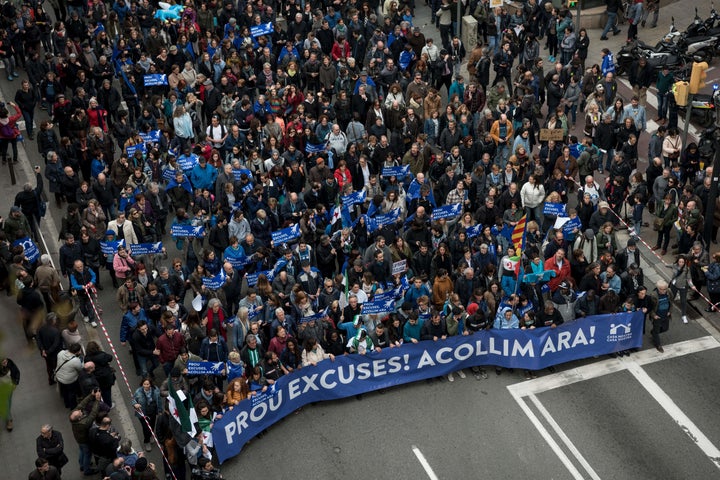 "Think of us as a people, not as a crisis," Meera Zaroor, a Syrian refugee in Spain, told Al Jazeera interviewers. "We are not a crisis and didn't come here to steal people's houses or their jobs. We came here for a secure place because Syria is not a safe place."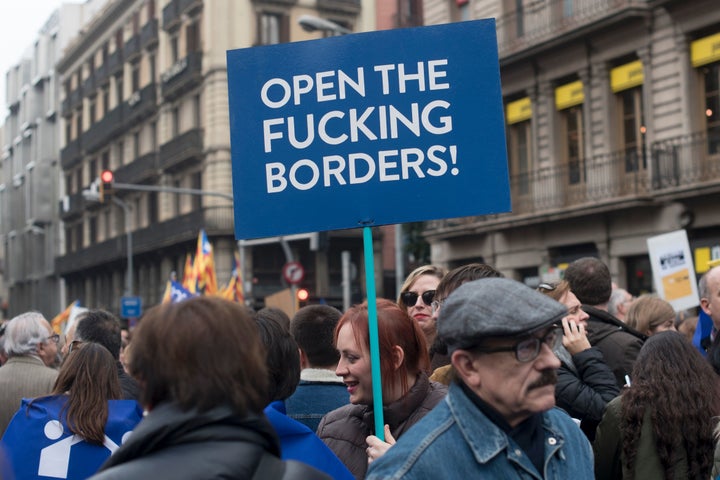 REAL LIFE. REAL NEWS. REAL VOICES.
Help us tell more of the stories that matter from voices that too often remain unheard.
BEFORE YOU GO
PHOTO GALLERY
Refugee Portraits