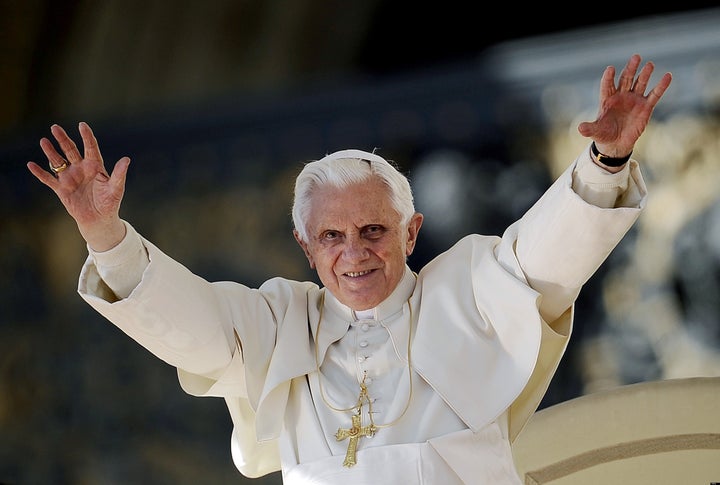 Barcelona is known as one of Spain's most vibrant cities, but when Pope Benedict XVI touches down there Sunday, he'll be greeted with something extra colorful: a massive "queer kissing flashmob."
According to the event's Facebook page, organizers have invited same-sex couples from all over Spain to congregate in front of the city's cathedral Nov. 7 and start kissing as soon as the pope emerges from the building at 10 a.m. Organizers say that though the event will last for a mere two minutes, over 300 people are planning to attend.
"The reason [for the event] is to show our unhappiness with an institution which, for a long time, has been against the sexual and emotional rights of many people who do not practice exclusively reproductive sex, or people who do not love each other in the way that the institution thinks is right," co-organizer Marylene Carole told the Vancouver Sun.
The Guardian reports that the papal protest plans have infuriated Barcelona's Catholic population. The event's Facebook page was temporarily removed last week, causing some in the blogosphere to cry foul.
"The Spanish team took down the event and pages because of the use of the slur 'queer'," a Facebook spokeswoman is quoted as saying. "Since the term was used in a self-referential manner -- the only instance in which we allow slurs against protected collectives -- Facebook has reinstated both the event and the page."
Popular in the Community