* Report slams BoE role in Diamond resignation
* Barclays' board had many "failings"
* FSA too slow to start formal Libor probes
* Diamond says was truthful, candid with parliament
* Barclays says recognises need to change
LONDON, Aug 18 (Reuters) - Company culture at Barclays was "deeply flawed" and the Bank of England's hand in removing its chief executive Bob Diamond was hard to justify, a UK parliamentary report into the "disgraceful" rigging of Libor interest rates said on Saturday.
Few emerge unscathed from the Treasury Select Committee's 300-page report and annexes, based on a string of high-profile hearings after Barclays was fined a record $453 million on June 27 for manipulating the London Interbank Offered Rate or Libor.
"Such behaviour would only be possible if the management of the bank turned a blind eye to the culture of the trading floor," the report said.
"The standards and culture of Barclays, and banking more widely, are in a poor state," it said, adding it was unlikely the bank acted alone.
Barclays is the first of several banks expected to be fined for rigging a rate which forms a reference point for home loans, credit cards and other financial transactions worth over $350 trillion globally.
The report slammed the UK's Financial Services Authority (FSA) watchdog for being behind the curve, giving ammunition to London's critics by starting its own formal probe into Libor setting two years after U.S. authorities had kicked off theirs.
It said the delay contributed to the perceived weakness of London in regulating financial markets and recommended many reforms, several of which are already being looked at elsewhere, such as criminal penalties and direct oversight.
The FSA responded that its managing director Martin Wheatley will consider the report's findings in his government-commissioned review of Libor due to be published in September.
The government also welcomed the report and would consider any necessary legislative changes called for by Wheatley.
Barclays said it does not expect to agree with all the report but "we recognise that change is required, not least to restore stakeholder trust".

The FSA and U.S. authorities are still probing HSBC , Royal Bank of Scotland, Lloyds and several non-UK banks in connection with possible manipulation.
Diamond, Barclays' Chairman Marcus Agius and Chief Operating Officer Jerry del Missier all quit in July.
Bank of England Governor Mervyn King and FSA Chairman Adair Turner told lawmakers they did not demand that Diamond step down, but the report concluded that their intervention meant it was a "fait accompli".
King and Turner stepped in following public outrage over Barclays after the rigging was disclosed in June.
"The Governor's involvement is difficult to justify," the report said, dismissing King's defence the Bank would be regulating lenders anyway from 2013 when the FSA is scrapped.
The central bank must be made accountable to avoid such potential abuses of power, the report said.
The Bank of England said in a statement it did not have any regulatory responsibility for Libor at the time and that King's meeting with Agius on the day he resigned was "fully justified"
The report criticised Barclays' board for several failings and Diamond himself, saying his testimony to parliament was unforthcoming and selective in parts, and fell well short of the candour and frankness expected.
Diamond said in a statement he had responded to questions from lawmakers "truthfully, candidly and based on information available to me. I categorically refute any suggestion to the contrary."
A focus of the hearings was a conversation between Diamond and Bank of England Deputy Governor Paul Tucker in Oct. 2008 when markets were in meltdown after the collapse of U.S. bank Lehman Brothers the previous month.

They agreed that the conversation did not amount to directing Barclays to "low ball" its Libor rate submission in a bid to show it had no problem borrowing from other banks.
The heavy public emphasis by Barclays on this conversation may have been a "smokescreen" to distract from more serious failings at the lender and made no fundamental difference to the bank's behaviour, the report said.
"Barclays did not need a nod, a wink or any signal from the Bank of England to lower artificially their Libor submissions. The bank was already well practised in doing this," it said.
Tucker told the lawmakers that possible clues to dishonesty did not ring alarm bells at the time, suggesting "naivety" on the part of the BoE, the report added.
Tucker has long been seen as a leading candidate to replace BoE Governor Mervyn King, who stands down next year, and while his grilling in the hearings was seen as setting back his chances, he escapes the trenchant criticism levied at other players.
Turner, another candidate for the deputy governorship, also escapes uniformly bad criticism, the report saying the FSA was on the case in questioning Barclays' culture of risk taking.
But the FSA's probe left unanswered whether senior figures from Whitehall, a reference to government, instructed Tucker to ask Barclays to low ball its Libor submissions.
Evidence received by lawmakers suggested Whitehall simply wanted to know if government efforts to prop up the financial system were working and Barclays was safe, the report said.
"This was understandable given the fragility of the UK and international financial system in October 2008," it added.
Libor is overseen by the British Bankers' Association (BBA), whose review in 2008 appears to have been "an opportunity missed to stop the attempted manipulation that was occurring" and the report questions whether the BBA should keep its role.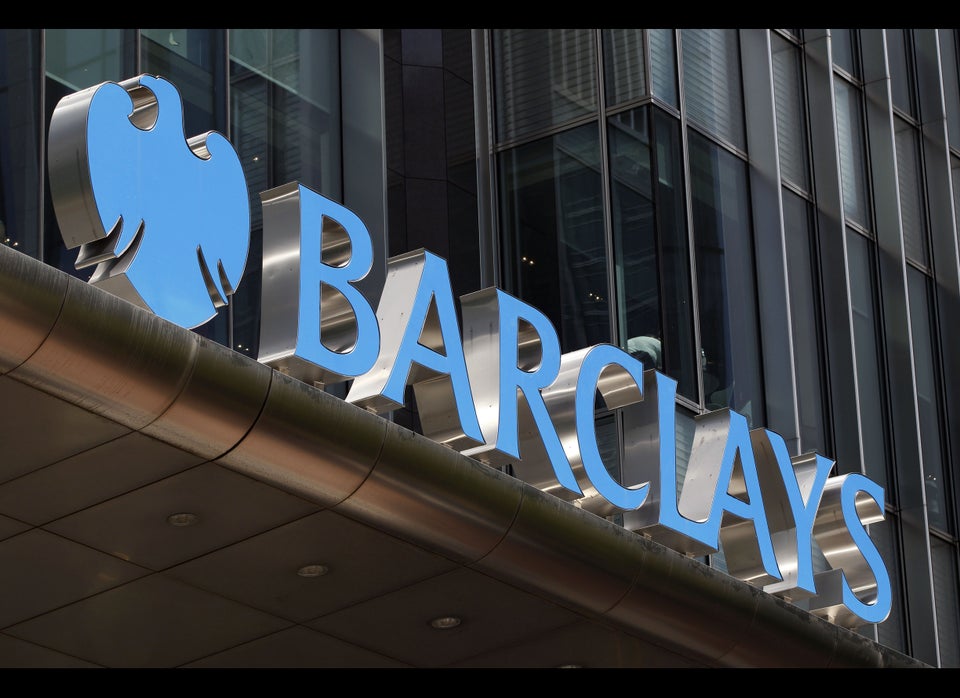 Libor Scandal Timeline
Popular in the Community