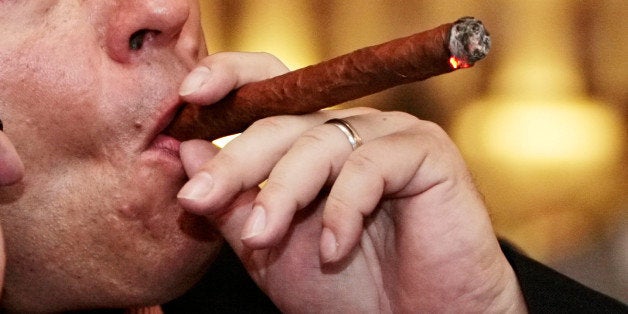 * 31.6 pct vote against Credit Suisse pay plan
* 26.9 pct vote against Barclays executive pay
* Investors angry at payouts, want more of the spoils
* Barclays promises higher dividends, shares rise (Adds comment from ABI)
By Matt Scuffham and Katharina Bart
LONDON/ZURICH, April 27 (Reuters) - More than a quarter of shareholders at Credit Suisse and Barclays voted down the banks' pay plans on Friday, in a sign of investors catching up with popular outrage over bankers' pay.
Such stark rejections are rare, with the average vote against pay proposals at British companies last year only 6 percent. This year's shareholder meetings to approve the plans were stormy, with investors venting their fury at bosses they see gaining at their expense.
The full force of investor discontent was felt by both banks, with Credit Suisse saying 31.6 percent of investors who voted opposed the Swiss bank's remuneration plan, although this still allowed the non-binding vote to pass.
In London, Britain's Barclays said 26.9 percent of its investors opposed its plan. Including abstentions, the number who chose not to back the resolution was 31.5 percent.
Anger is rife in the population at large, with public concern that an industry whose excesses sparked the global downturn is still awarding multi-million dollar pay outs.
"You should be ashamed of yourselves for taking so much money away from us. We are the owners of this bank, and you are our employees. We should be the ones who decide what you earn," said Rudolf Weber at the Credit Suisse meeting, to applause from other shareholders.
"People feel that bankers and the banking sector have lost touch with what's real," said Jim Arnott, 56, an executive coach in London who counts bankers among his clients.
"The majority of people feel it's just a culture of greed."
After the vote, Credit Suisse chairman Urs Rohner said he viewed it as a signal to work on compensation methods.
Barclays chairman Marcus Agius apologised for badly communicating the bank's pay strategy and promised to "materially" increase the dividend shareholders receive, helping to lift the bank's shares more than 4 percent.
But he was heckled during his speech to a packed hall of about 2,000 shareholders and his comments about pay were greeted with laughter in some quarters.
"We should have engaged with shareholders earlier, as we are going to do for this year," Agius said after the meeting, adding that big investors are now putting more scrutiny on pay awards.
"This year the institutions are very keen to be seen to be exercising stewardship more closely than they have in the past," he said.
Politicians and shareholder advisory groups urged investors to send a clear message to banks on the need for pay restraint.
"Today's outcome clearly shows the investor concern with the company's remuneration policy," said Robert Talbut, chairman of the Association of British Insurers, whose members account for about a fifth of the UK stock market.
"All banks face a challenge to improve their investment case by getting a better balance of returns to shareholders, payments to employees and capital retention," Talbut said.
Barclays paid out 660 million pounds ($1.1 billion) in dividends last year, while its bonus pot for investment bank staff was 1.5 billion pounds, and across the bank it paid 2.5 billion in "performance costs."
Decent results from both Barclays and Credit Suisse this week may have taken the sting out of some investors' anger, though many of the votes were made early in the week.
Barclays chief executive Bob Diamond took home 17 million pounds last year, despite describing profitability as "unacceptable". The bank last week tweaked his award after investors voiced their anger in meetings with Agius, although many critics said it had not done enough.
Shareholder John Farmer accused Diamond of presiding over a "long term catalogue of underperformance".
Credit Suisse's chief executive Brady Dougan was not Credit Suisse's top earner for 2011. That honour went to Robert Shafir, who earned 8.5 million francs for running the asset management arm which posted a 10 percent rise in pretax profit.
The Swiss bank, which is cutting 3,500 jobs, said it has not paid top executives any cash awards for the past four years, opting for stock-based schemes linked to the bank's share price.
Ethos, an influential activist shareholder that told its Swiss pension fund clients to reject Credit Suisse's pay practices, said the vote was an even stronger signal to the bank's board than last year, when opposition stood at 23 percent.
Shareholders are unlikely to welcome even more complicated bonus pay at Credit Suisse. Before the vote, they proved more angered than appeased by a 30-minute lecture on the bank's pay practices by Aziz Syriani, who heads its compensation committee.
Credit Suisse has been an early adopter of newer ways of paying its bankers, such as offloading unwanted assets into bonus pools.
At 1520 GMT, Credit Suisse shares were up 0.45 percent at 22.21 francs, underperforming Europe's bank index.
The anger in Europe mirrors protests in the United States, where shareholders in Citigroup surprisingly voted down its executive pay plan last week, while protesters at Wells Fargo's AGM turned up with a huge inflated rat, pockets stuffed with dollar bills. ($1 = 0.6178 British pounds) (Additional reporting by Steve Slater and Yeganeh Torbati in London; Editing by Mark Potter, Alexander Smith and Greg Mahlich)
REAL LIFE. REAL NEWS. REAL VOICES.
Help us tell more of the stories that matter from voices that too often remain unheard.
BEFORE YOU GO