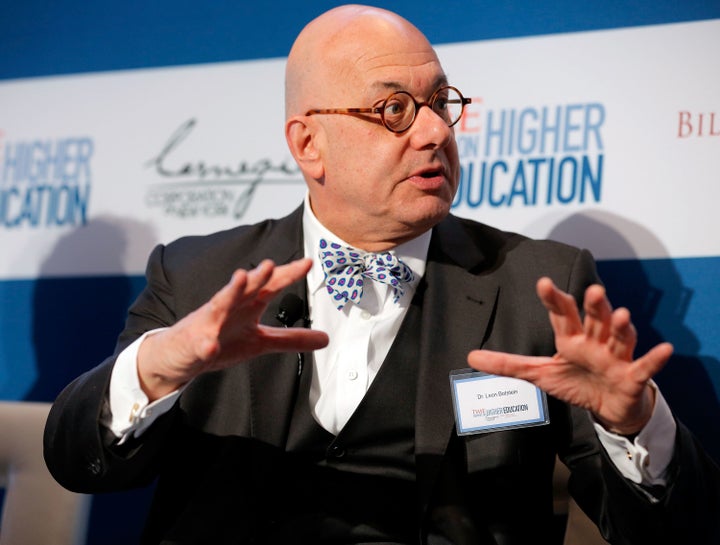 A group of students filed an additional sex discrimination complaint against Bard College this month over past remarks the college president allegedly made about sexual assault.
The students, calling themselves the Bard Anti-Sexual Assault Initiative, allege the college violated the gender equity law Title IX when Bard President Leon Botstein made "victim-blaming comments" because of his role in handling sexual assault complaints.
In one instance, students allege Botstein invoked a Nazi reference in discussing a drunk woman being attacked, though the college said as they described it, it's a "gross distortion."
The complaint with the U.S. Department of Education's Office for Civil Rights is the second to be filed against Bard, a liberal arts school in Annandale-On-Hudson, New York. A woman who said the college mishandled her sexual assault case submitted a federal complaint in November. In that case, Bard initially disregarded its own policy about how students deemed guilty of sexual assault would be punished. 
In an April 14 open house event cited in the new complaint, Botstein was asked about his role as final arbiter of college sexual assault cases. Three students who were present told The Huffington Post that during the discussion about sexual assault he commented: "You have to use common sense. A girl drinking a bottle of vodka and then going to a party is as wise as me walking into a Nuremberg Rally while wearing the yellow badge."
At that April open house, Botstein then allegedly continued to emphasize that it's not the college's role to police the "personal lives" of its students, according to those three students present, and that sexual assault is something that exists in students' "private" lives. The students asked to remain anonymous out of fear of retaliation on campus.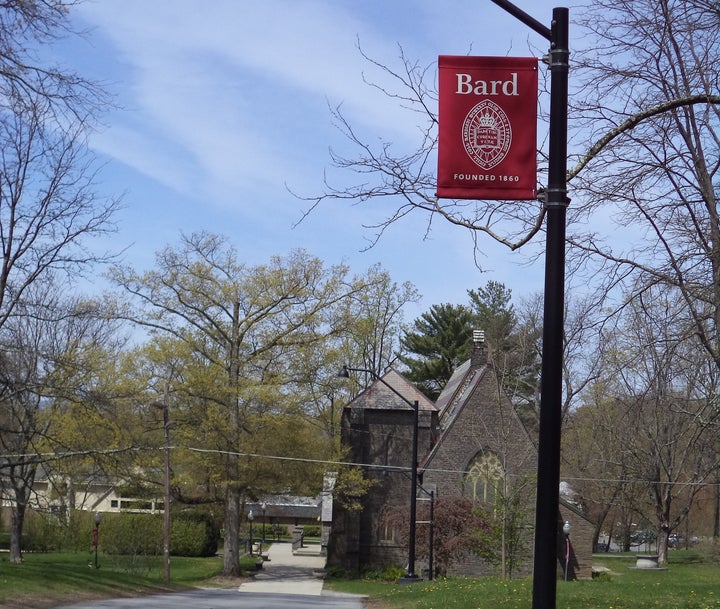 One student said she responded, "You can't equate sexual violence to intimacy. It's about power," to which she recalled Botstein exclaiming, "Oh, she's already a philosopher!"
"The event you are referring to was a regular open house with students in which there were informal discussions back and forth between students, the president, and others," said Mark Primoff, Bard spokesman. "[The] characterizations of the setting and his statements are gross distortions and bear no resemblance to his views on sexual assault."
A female student who was present at the April open house event said she believes she was denied a fair investigation in her sexual assault case with the college because of Botstein's role and his views. She had reported a sexual assault to Bard on April 14, the day of the open house, which launched a school investigation. In June, she received a letter stating that there was not enough materials presented to support a preponderance of evidence that the accused student committed sexual violence. It was signed by Botstein. 
OCR has shown a willingness to determine a school violated Title IX based on public statements, like at the University of Virginia. The agency said a dean's comments about the school's reluctance to expel students who commit sexual violence caused other students to believe UVA "does not take complaints of sexual misconduct seriously" and are, therefore, less likely to report their assault.
As of Dec. 9, the Education Department had 192 cases open for investigation at 157 colleges and universities over how they handled sexual assault cases. Twenty-three of those schools are in New York. The department has yet to determine whether it will investigate Bard. 
The Bard students who filed the complaints told HuffPost they are organizing on campus to plan for activism in the spring 2016 semester. Fall semester classes have concluded for 2015. 
REAL LIFE. REAL NEWS. REAL VOICES.
Help us tell more of the stories that matter from voices that too often remain unheard.