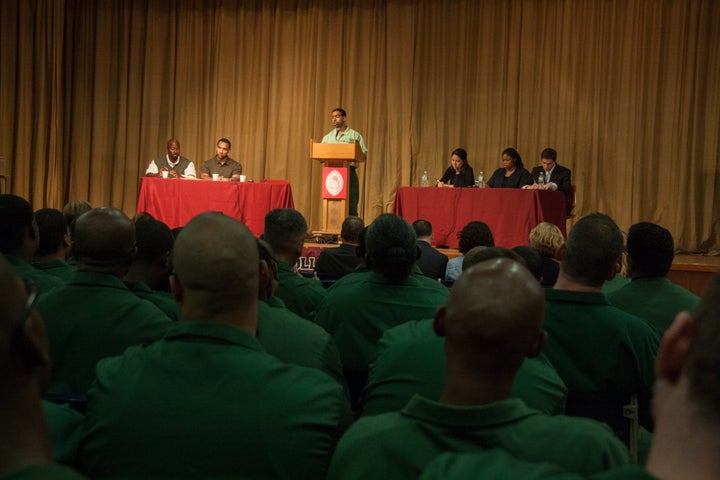 Three men currently incarcerated at the Eastern New York Correctional Facility in Ulster County beat Harvard University in a recent debate.
How they did it, though, is as inspiring as it is heartbreaking. Almost everywhere in the United States, time spent in prison is at best wasted, at worst spent in a swirl of violence and humiliation. But prisoners fortunate enough to be situated near Bard College have a chance to participate in a program founded on a radical insight: Prison need not be only about punishment, but can also be a place where people grow and blossom into the educated, responsible citizens they will need to be when they're released.
The men who stomped Harvard were part of the Bard Prison Initiative. "The most important thing that our students' success symbolizes is how much better we can do in education in the U.S. for all people," BPI founder Max Kenner told The Huffington Post. "Our program is successful because we operate on a genuinely human level."
Beating Harvard wasn't the first time the Bard team had tasted success. Their first debate victory came last year, when they defeated the U.S. Military Academy at West Point, N.Y.
The program aims to rehabilitate inmates and help them return to their communities productive members of society -- among the formerly incarcerated Bard students, less than 2 percent have returned to prison.
Studies show that prisoners who enroll in educational programs behind bars are much less likely to return to prison than those who don't.
In 1999, when Kenner was a Bard College student he encouraged the small, liberal arts school to provide education for prisoners. In 2001, BPI graduated from being a student organization to become a legitimate extension of the college. Today, inmates who are part of the program have the opportunity to earn a Bard College degree.
The BPI is the largest prison education program in the U.S. Almost 300 incarcerated men and women are currently pursuing degrees in six prisons across New York State. Yet, gaining admission to the program is no small feat. Applicants are required to write an essay and go through a rigorous interview process.
"It's a very difficult, very grueling process," Kenner noted. "But it's one that rewards student initiative. And something that we take very, very seriously."
In July, BPI was awarded a $1 million grant from the Ford Foundation to help support its work for higher education in prisons and innovations in criminal justice reform.
The successes, however, don't end after inmates are released from prison. Graduates of the BPI program go on to work in various fields, ranging from human service organizations to private business, and many take up managerial positions.
Some graduates decided to further their education by working towards other academic and professional degrees, Kenner said. He pointed out that leaders in education need to be "more optimistic, more courageous and more curious."
"There is so much talent in the U.S. that has no access, no opportunity, that is completely unengaged by leaders in higher education. But we know extraordinary talent can be found in the most unconventional places."
CORRECTION: An earlier version of this article incorrectly stated that the Bard Prison Initiative students are enrolled through the Consortium for the Liberal Arts in Prison. They are in fact enrolled through Bard College.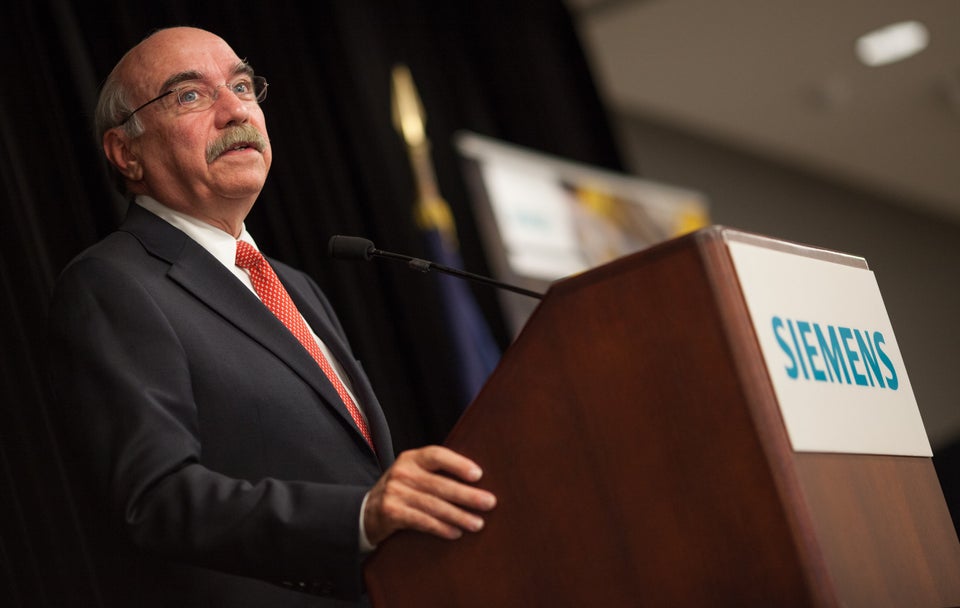 Mayors Of America's Largest Cities
Popular in the Community