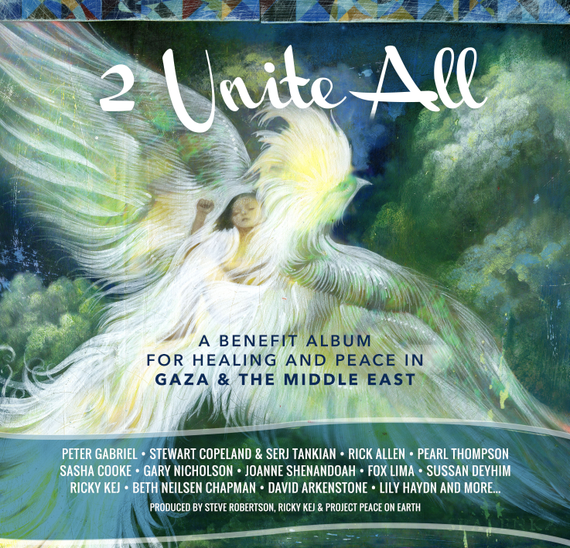 Life, as it is typically narrated though the lens of society, bears the inference that it takes both money and power to create things of substance and meaning. Occasionally, stories of people like author J.K Rowling, who lived on food stamps and eventually penned the famed Harry Potter series, or the artist Jewel, who lived in her car for a time before accomplishing fame as a musician, rise to a Herculean level of mythology. Their dreams, which they never relinquished, were rooted in a tenacity that eventuality brought them success, wealth and undreamed of possibilities.

As it is, I still wait for this aspect of the gift to unfold. In the meanwhile, I hope that my story will inspire you to know, in the deepest part of your being, that where-ever you are at right now in your life, regardless of the resources at your disposal, you do indeed have the ability, right now and with your own bare hands, to create a miracle.
At the age of 8 I was given a vision. At the time, the message came across in a time-stood-still-moment, an inner knowing. Though it seemed the mission was special, I suspect that all of us, at one time or another, are similarly awakened to know why we are here and what our unique life purpose is. The question we will ultimately face ourselves with is, will we have the wisdom to realize our mission and the courage to act on it?
I've just completed a major entertainment project, a benefit album called 2 Unite All that features many famed and deeply caring musicians including Peter Gabriel, Stewart Copeland, co-founder of The Police, Serj Tankain from System of a Down, Rick Allen of Def Leppard, a total of 26 luminary musicians. During the record release party a long-time friend, a Grammy panelist and record producer of note, curiously asked how long it took to pull the album together. I reflected momentarily and replied 3.5 months. A surprised look of curiosity immediately came over his face as he responded that this would normally have taken six or more months.

In reply, I innocently stated this was my first time to produce such an album and I didn't have any benchmark from which to measure how long it would normally take. Continuing, I explained, all I knew that there was a sense of urgency to bring it to market and help. It was both an exhilarating and exhaustive process. There were long-long hours of work, pin-point precision communication, deep praying and persistent follow-up, lots of people and elements to coordinate and bring together. This is the hard and unsung work of what a producer goes through.

The album project all started for me on about July 12 of this year. Many who were aware of my prior peace initiatives in Palestine channeled stories and videos to me through Facebook. Watching the devastation unfold in Gaza was a deeply intense and heartbreaking time for me. On this day, I was forwarded a video that featured a reporter who stood in a hospital room with a little girl. As the reporter faced the camera he would occasionally turn back to the little girl who laid on a hospital bed. He reported that doctors were doing all that they could to save her, but they weren't sure if she would survive. The reporter went on to explain that if she did regain consciousness, she would learn that her mother, father and sister had all been killed in the bombing that she had survived.

As I imagined being in the shoes of this little girl, who would awaken to learn of this horrifying and heart breaking reality, my tears wouldn't stop. A lion like voice said spoke within me, "That's enough. I have to do something now and offer some sort of healing support to the people of Gaza and this Middle East crisis."
The story of this little girl would not leave me. I would weep and boil inside at the thought of it. What could I do right now I thought? I have to be able to do something with all the people resources I know through the organization I started and run, Project Peace On Earth. Still, there was no idea that was presenting itself. I thought about the next initiative we were looking to do through my organization, a large aerial art image called 2 Unite All in support of the message of peace in the Middle East. Then it came to me, how about a benefit album called 2 Unite All? I had produced concerts before but, I had never produced an album. Could I pull this off?
With the idea in mind I immediately called a famed music producer friend of mine and told him the story about the little girl and the premise of the idea. He was in to help. Next on July 16th, I sent out an email to all our organization's Musical Ambassadors. The exact essence of the letter was this:
"How can we bring love and support to the devastating tragedy being inflicted on the Palestinians living in GAZA? How can we bring greater humanity to the perpetrators and compassionate healing to all who suffer? I suggest that we can produce and release a compilation album of healing music to help raise awareness and funds that can bring required Medical and/or PTSD support to children and families in GAZA and the region. WILL YOU SUPPORT THIS ALBUM BY DONATING ONE OF YOUR EXISTING AND MOST INSPIRED SONGS OF PEACE AND HEALING?"
Almost immediately, music started to pour in. Everyone was so generous. For the next three and a half months I worked around the clock to bring all of the elements together. The original producer who wanted to help, dropped out. I reached out to another one of our other PPOE Musical Ambassadors, Ricky Kej. He was also a music producer and was glad to support the cause. I reached out to our world-famed illustrator Greg Spalenka to see if he would donate the album cover art work. "Glad to," he said. The image he allowed me to select gave both vision and heart to the album's message.
Calling all HuffPost superfans!
Sign up for membership to become a founding member and help shape HuffPost's next chapter