Yes, we've had a few unseasonably warm days this winter, but let's not get ahead of ourselves: it is first and foremost February. I.e. winter. And there's nothing I find more uncomfortable than seeing women baring their legs or walking around in sandals in these chilly months. Here in Manhattan. On the red carpet at Sundance. In the front row at London Fashion Week.
It's not just the "cab-to-curb" phenomenon (as referenced in "Sh*t Fashion Girls Say At Fashion Week"), where women hop out of black SUVs, traipse a few feet down the red carpet or hurry along the street half a block (all while being snapped by paparazzi), until they're safely inside. It's civilian women, too. Girl outside my office today in striped pencil skirt sans tights, I'm looking at you.
At the end of the day, seeing women shiver and suffer for fashion strikes me as anything but stylish.
I'll end my rant here with a roundup of the worst offenders.
We want to hear what you think. Tell us in the comments below, along with your other style pet peeves.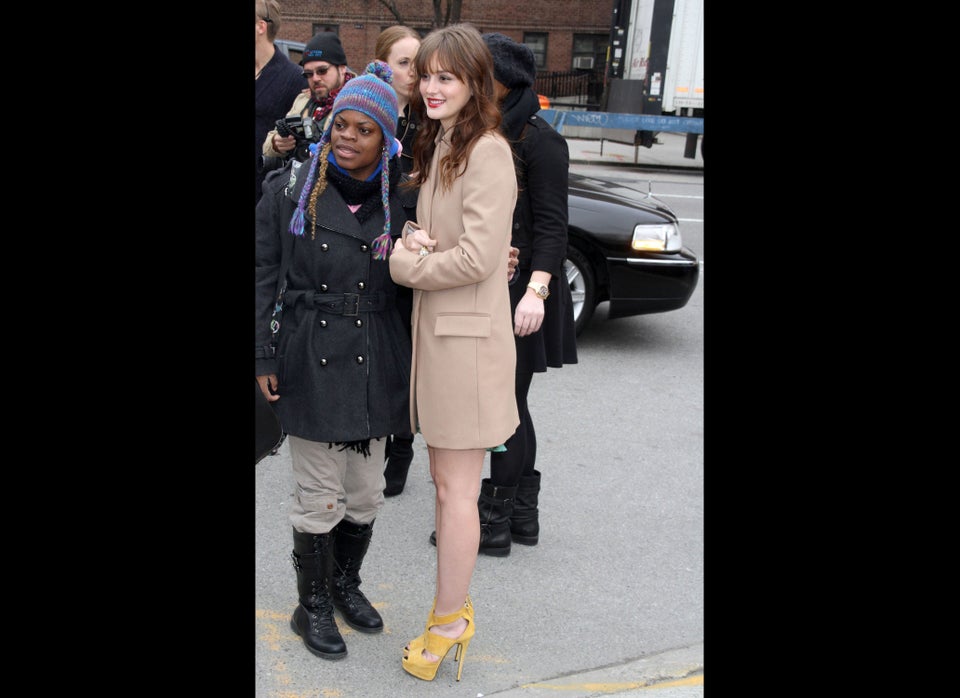 Popular in the Community