With the rising trend of "barebacking" re-entering the gay community, many are asking if there is a correlation between unprotected sex and an increase in HIV/AIDS statistics.
"We keep talking about barebacking as if its some kind of psychosis, when really all it is is men behaving naturally," Mark S. King author and blogger at MyFabulousDisease.com said.
King also outlines that there could be other prevention measures that work for gay men who prefer to have sex without using condoms, such as knowing one's partner and taking the proper medications when necessary. However, it does seem that unprotected sex is still increasing, with 50 percent of gay men reporting that they no longer use condoms consistently.
"There is no question that here in the United States the epidemic among men who have sex with men is increasing," Kevin Robert Frost, CEO of amfAR, The Foundation for AIDS Research said. However, he specified that only certain communities, such as gay black men, were experiencing an increased risk of HIV/AIDS.
"Young gay black mens' sexual behaviors are no different than young gay white men's, but there's so much more background HIV in that population that a single encounter for a young gay black man puts him at much greater risk," Frost revealed. "They're much more vulnerable to HIV infection."
Before You Go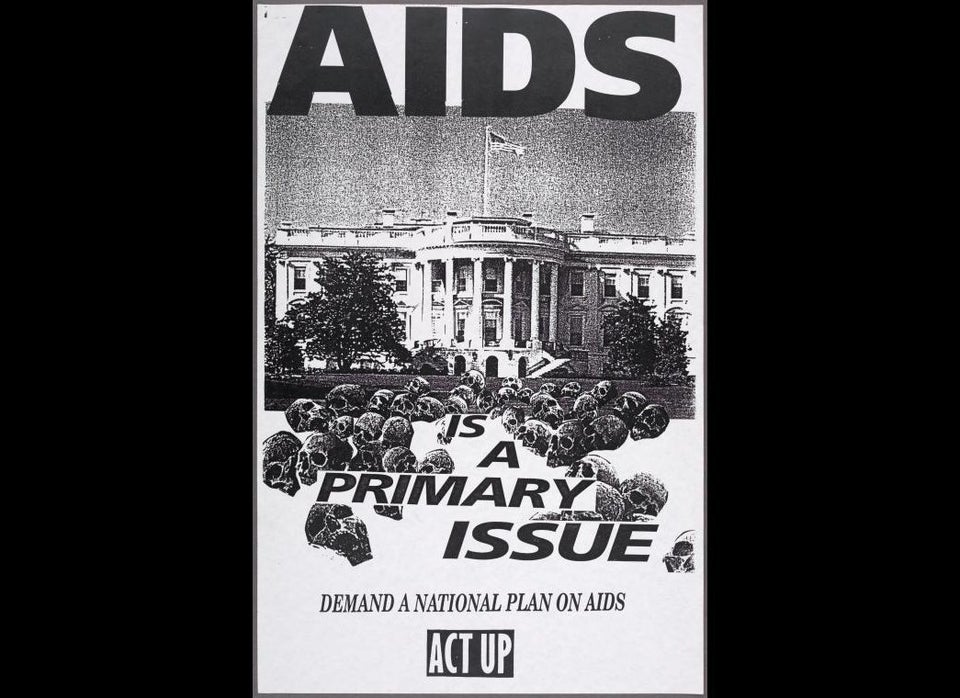 25 ACT UP Posters
Popular in the Community