Miami's deputy city attorney is getting a lot of buzz after compared allowing sales of medical marijuana in the city to legalizing pedophilia
The bizarre comparison by Barnaby Min occurred Wednesday night at a meeting of Miami's Planning Zoning and Appeals Board.
Adam Gersten, a board member and attorney, wanted city leaders to explain how they were dealing with zoning regulations for medical marijuana retail outlets.
Florida voters overwhelmingly approved the legalization of medical pot in November's election, and Gersten pressed the issue.
Min responded with what he conceded was a "very poor example" of the rationale for the city not moving forward on allowing medical marijuana to be sold.
"If the city of Miami for some infinite, god-forbidden reason thought having sex with a child was a great way to recover from some issue, and so we wrote it into our city code, just because the city says it's legal does not mean it's legal," Min said, according to the Miami New Times. "So just because for marijuana, we say marijuana is legal and the state says it's legal, until the federal government says it's legal, it is not legal."
The paper reports Min's comments were greeted with three or four seconds of "extremely awkward silence."
Twitter was much more vocal:
HuffPost reached out to Min, who declined further comment.
Before You Go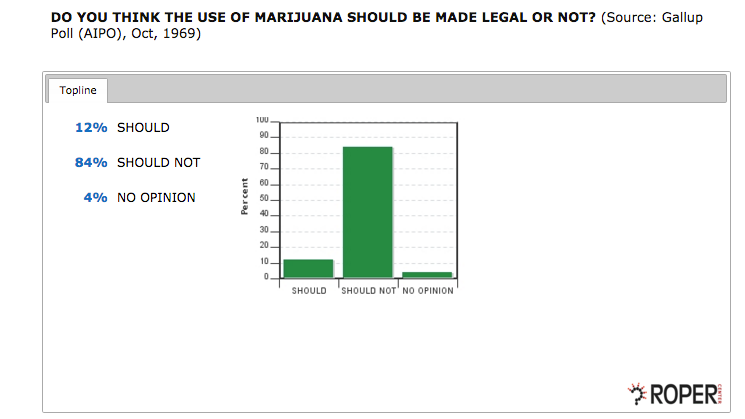 50 Years Of Marijuana Polling
Popular in the Community