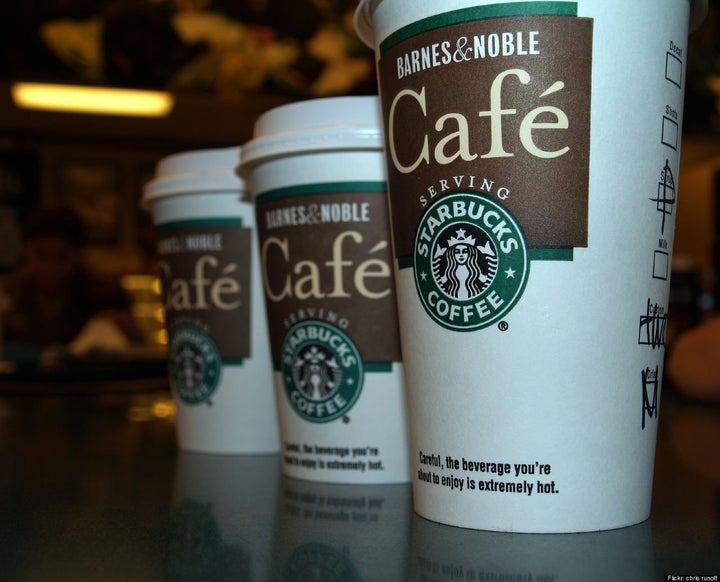 DNAinfo Reporter/Producer
UPPER WEST SIDE -- The café at an Upper West Side Barnes & Noble bookstore was awarded a coveted 'A' grade under the city's new restaurant rating system, even though an inspector found evidence of mice at the eatery.
A Health Department spokeswoman said inspectors found a "small number of mice droppings" on the floor of the cafe.
"While this presents evidence of a problem, there was no evidence that the problem was widespread or had contaminated food," spokeswoman Celina De Leon said in an e-mail.
Inspectors also cited the Barnes & Noble café, located at Broadway and 83rd Street, for not being "vermin-proof" and for inadequate lighting. But the violations were minor enough to give the restaurant an A, the grade reserved for the cleanest restaurants.
Barnes & Noble did not respond to a request for comment on Friday.
So far the bookstore café is the only Upper West Side restaurant that's been awarded a letter grade under the city's new restaurant inspection system, unveiled in late July.
Eventually all of New York's approximately 24,000 restaurants will have letter grades posted in their windows to alert diners of how clean or dirty the establishment is. Until then, diners can easily search the Health Department's online database to see whether their favorite brunch place is serving up flies with its eggs benedict.
The list reveals that some Upper West Side favorites haven't fared well during recent Health Department check-ups.
Barney Greengrass, the legendary purveyor of smoked fish and bagels, racked up so many violations -- 42 points -- during a July 29 inspection that the restaurant could wind up with a C grade if it doesn't correct problems.
Restaurants have two weeks to clean up their act after an initial inspection and can appeal ratings at a Health Department tribunal.
An inspector found Barney Greengrass did not keep its smoked fish cold enough, failed to keep surfaces properly washed, and had "evidence of mice."
A representative for the restaurant declined to comment.
Shake Shack's Columbus Avenue location received 19 points during an April inspection, a score that would rate a B grade under the new system.
The burger joint was docked for having food that was "spoiled, adulterated, contaminated or cross-contaminated" and for "evidence of roaches."
A manager referred comment to a public relations representative for Shake Shack, who did not immediately return a phone call Friday afternoon.
Cafe Wins A Grade Even Though Inspector Found Evidence of RatsWillie Brunson, a professional exterminator, says he feels comfortable eating at New Wave Cafe, despite the restaurant's recent poor marks from the Health Department. (DNAinfo/Leslie Albrecht)
Calle Ocho, the Columbus Avenue Latin restaurant that New York Magazine praised for its "soothing" arepas and tamales, scored 11 points during a June inspection. That rating would give the restaurant an A under the current system.
Among the worst on list of recently inspected Upper West Side restaurants is New Wave Cafe, an unassuming diner on Broadway at West 79th Street.
The greasy spoon racked up 48 points for not keeping food cold enough and for evidence of roaches and "flying insects," among other violations.
Owner Konstantinos Ladopoulos defended his restaurant, saying he was unfairly penalized for having a refrigerator that was just three degrees too warm.
He said he hoped customers would remain loyal, even if he has to post a C grade in his window.
"I have good customers, they know the business, they know how clean I am," said Ladopoulos. "If I can't eat it myself, I won't serve it."
Customer Willie Brunson said the health code violations didn't faze him.
Brunson said he was an exterminator for Suburban Pest Control and could easily spot restaurants that might need his professional services.
New Wave Cafe wasn't among them, he said, as he poured ketchup on a plate of french fries.
"I can tell you the dirty ones," Brunson said. "I feel very comfortable eating here."
Popular in the Community