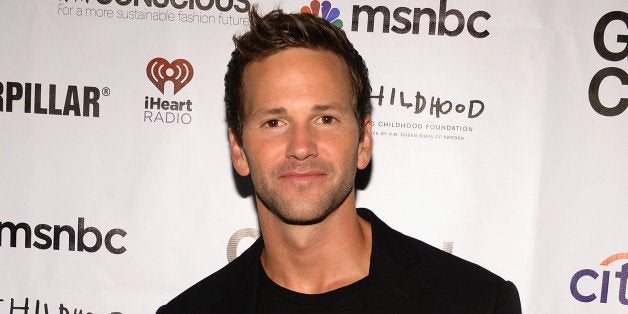 In a candid Daily Beast interview, Frank tells writer Eleanor Clift that he doesn't know if Schock is gay or not, "but I admit I did say if he's not gay he spends an awful lot of time in the gym."
"I don't know a lot of straight guys who go to the gym and parade around with their shirts off," Frank, who became one of the first openly gay members of the U.S. Congress when he came out in 1987, said. "Generally gay men do that to attract other men."
He then added, "You have every right to privacy but you do not have a right to go into public office or any other office and enforce rules that are against your own behavior."
Still, he seemed to imply that the media should ease up when it came to speculation over Schock's sexuality, noting that the "only problem he's got -- if he's gay --is that in the Republican Party you get punished."
"Let's stop treating [him] as though we're accusing him of being a mass murderer," he said. In regard to Schock's alleged misspending of campaign funds, he added, "It does look like there was some misspending of public money, and it's true that once you resign, the ethics committee has no further jurisdiction. ...He's now avoided any possibility that he will be reprimanded or censured."
Meanwhile, Schock's father, Richard Schock, spoke to ABC 7 following his son's surprise resignation earlier this week, and also touched on the rumors as part of the interview.
"Aaron is a little different. He wears stylish clothing, and yet he's not gay," the elder Schock told the network. "He's not married, and he's not running around with women. So, everybody's throwing up their arms; they can't figure out Aaron. So he must be crooked."
Calling all HuffPost superfans!
Sign up for membership to become a founding member and help shape HuffPost's next chapter
BEFORE YOU GO
PHOTO GALLERY
Celebrities Who've Faced Gay Rumors