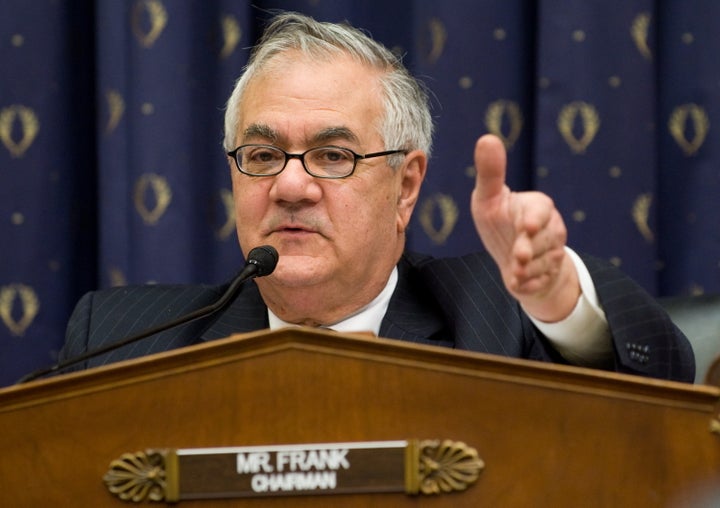 Rep. Barney Frank (D-Mass.) said Thursday that President Obama would stop defending "don't ask, don't tell" in courts, even if a bill forcing its repeal fails to pass in the Senate.
"I believe he has no longer any obligation to defend it in court," Frank told MSNBC's Keith Olbermann about the military's law prohibiting gay servicemembers from openly serving. "If he's against it, the House majorities voted against it, an overwhelming majority of the Senate votes against it, the administrators don't want it, that's lost its legitimacy, and he's made that clear."
Frank explained that he expected the bill -- now planned for a Senate vote on Saturday -- to be passed and sent on for President Obama's signature. In the event of a last-minute change of heart from some of the bipartisan coalition who is expected to favor the measure, however, Frank said that he thought Obama would let go of his belief, in this case, that "presidents are supposed to defend laws."
"He [the President] will drop his defense of it because the argument has been 'well, you're the President and you have this obligation,' and I think that's generally right, we don't want the President picking and choosing what laws they defend in court. But this one will have lost its legitimacy, its moral legitimacy, its majoritarian claim, it won't be a case anybody could argue with the courts, overturning the will of the voter; the voters, majorities in the House and Senate have said, no more to this," Frank said.
On Thursday, Senate Republicans successfully blocked debate on an omnibus spending bill that would have funded the federal government for the next fiscal year, freeing up the Senate schedule for action on the DREAM Act and "don't ask, don't tell" repeal. Senate Majority Leader Harry Reid has threatened to keep the Senate in session -- all the way up to the beginning of the next Congress in early January, if need be -- until they cover all of the key initiatives on the proposed lame duck agenda.
Popular in the Community