 Back in the spring of 1990, Johnnie Roberts was looking to celebrate a journalism award he had won. Roberts, who is black, headed to Barneys on 7th Ave. in New York City and picked out a $600 Hugo Boss suit. He met a tailor for alterations, left the store, and returned to pick up the suit two weeks later.
Roberts recounted the scene in a 1996 column for Newsweek.:
With the bag in hand, I shopped for a shirt and tie. There in a locked case, like a piece of jewelry, was the Armani tie for me. The salesclerk handed it to me. I quickly handed it back, after seeing the $ 85 price tag, and headed for the exit. But a security guard met me as I approached the door. "Come with me," he said. I didn't realize he was addressing me, so I kept walking. "Come with me," he said again. "You stole a tie." Of course, I hadn't, and told him to ask the tie clerk. He refused. Suddenly it dawned on me: just as many African-American men have long suspected about ritzy retailers. Barney's had targeted me as a shoplifter because I'm black.

My accuser, meanwhile, called for backup, and soon the two guards forced me to a backroom. They frisked my new suit and, finding nothing, threw it to the floor. They searched me against my will and came up empty. Without a word of apology, they ordered me to get out.
The store manager refused to apologize. Roberts reached out to company executives who also refused to apologize. The Pressmans, the founding family of Barneys, told Roberts that he was the one who caused the clerk to make the mistake. Roberts began a boycott.
But it appears the racial profiling Roberts experienced at Barneys more than two decades ago continues. Two young black Barneys customers this week accused the chain of racially profiling them after they made expensive purchases.
Trayon Christian, a 19-year-old college student, filed a lawsuit on Tuesday claiming that he was discriminated against after he bought a $359 Ferragamo belt at the store's Madison Ave. location. On Thursday, 21-year-old nursing student Kayla Phillips came forward, claiming that she, too, was stopped at the same store after purchasing a $2,500 Céline bag.
Barneys did not immediately respond to a request for comment Friday after HuffPost unearthed Roberts's 1996 article, but Barneys chief executive Mark Lee promised change in a statement released on Thursday. Lee offered his "sincere regret and deepest apologies" and said the company plans to review its procedures in order to prevent this type of incident from happening again.
CORRECTION: A previous version of this story incorrectly stated that Trayon Christian bought a tie, rather than a belt.
Related
Before You Go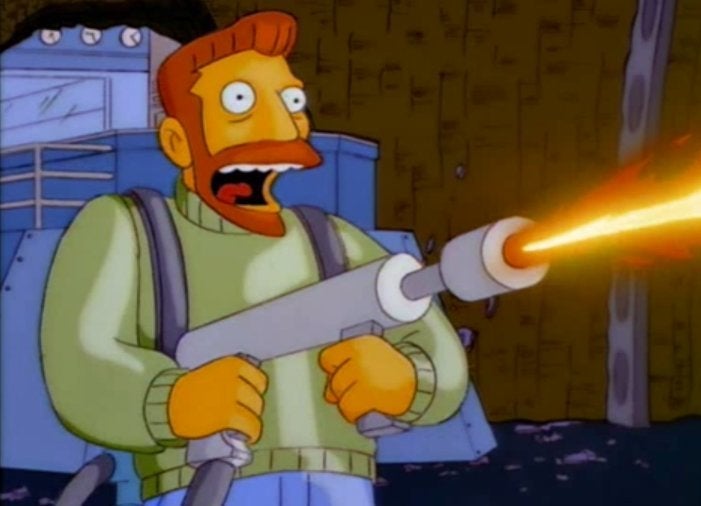 The Most Evil Fictional Corporations
Popular in the Community