What is barre?
Barre classes use movements and exercises inspired by ballet, yoga, and Pilates. The barre is used as a prop to balance while doing some exercises that focus on isometric strength training (holding your body still while you contract a specific set of muscles) combined with high reps of small range-of-motion movements. Some classes incorporate light handheld weights to bring the burn during all those reps. Some classes use a resistance band. Mats and a small yoga ball are used for the core workout portion.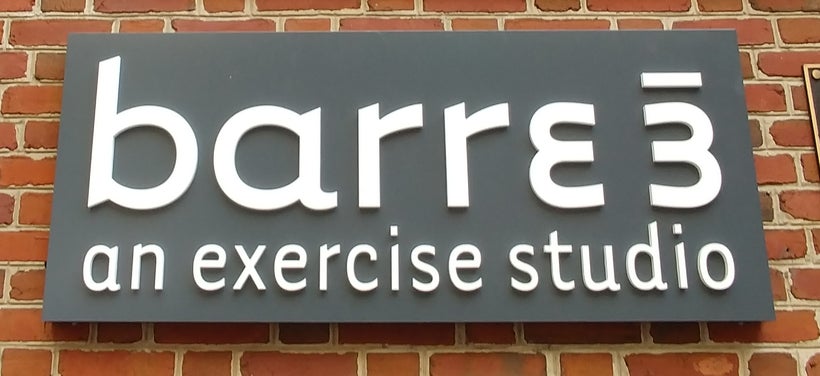 Cost - A barre class in Philadelphia is between $18-30. Most studios do reward loyalty and offer deals for bundled and unlimited passes. In other words, it is not cheap but if you get the memberships you can save a lot of money. With my Classpass membership, I paid $11 for a 60 minute barre class - such a great deal!!!
Barre survival guide
1. Wear yoga like clothing. 2. Bring water bottle. You are going to need it.
3. If you have knee issues - wear knee straps. I actually injured myself. The workout was amazing but I was out of commission for several hours. I could only do my arm workout the following day. My legs and knees were killing me. 4. Talk to the instructor beforehand and share any limitations and/or injuries so they can show modifications. (I didn't do this but next time I go I will.) 5. Listen to your body. There are sections in the workout that use light weights. If the weights are too challenging, ditch them. Listen to your body. 6. I was surprised by how much it burns. I'm used to HIIT (high intensity intervals training) workouts, which are more explosive movements and jumping. I'm used to burpees and mountain climbers and jumping Jack's and star jumps. Also when I dance, the movements are more explosive. This was not that -- the high reps of small range-of-motion movements burns in a different way. 7. Be prepared to go barefoot. Fortunately this studio is super clean so I didn't mind it. Shoes are not allowed and if you wear socks without grips you will fall. In other words, get that pedicure or invest in grip socks. 8. This may sound obvious but breath through it. There are few to no rests between exercises for 60 minutes so you have to breath through the high reps. 9. The layout of the class is well done that no matter where you are you will get a good spot near the mirror but if you have a side you tend to struggle with make sure you get a good view of it in the mirror before class starts. 10. Have fun with it! The music will get you hype. When you want to give up just remind yourself "I can do this. I'm strong."
Feel free to comment with any other tips and tricks.
What? Barre3 studio Where? 1500 Sansom St, Philadelphia,PA,19102 When? They have classes in the morning that you can take before work, at noon that you can take during your lunch break and in the evening that you can take after work. View the full schedule here.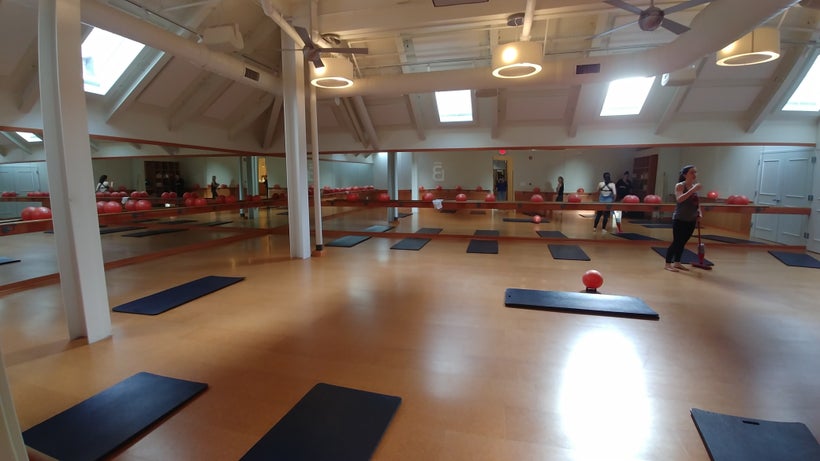 What I loved?
1. Welcoming staff and instructor that gave me a tour of the studio. During the core part of the workout the instructor came around to check on everyone. She was sweet with her positive reinforcement. She made me smile through the pain.
2. They have a private bathroom and a more communal bathroom. Both are equip with showers, blow dryer, hand soap, and towels. Both bathrooms are very clean, which made me feel at ease. I loved the colors and simplicity so much I want their bathroom in my house.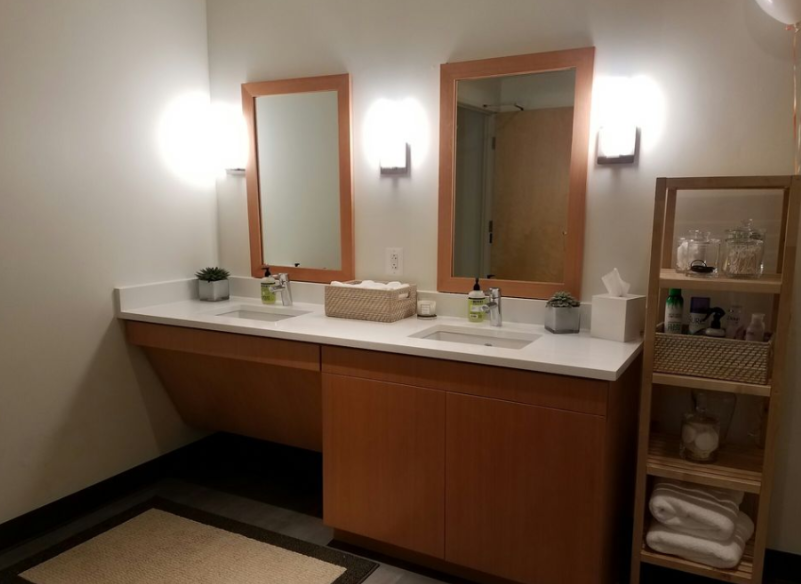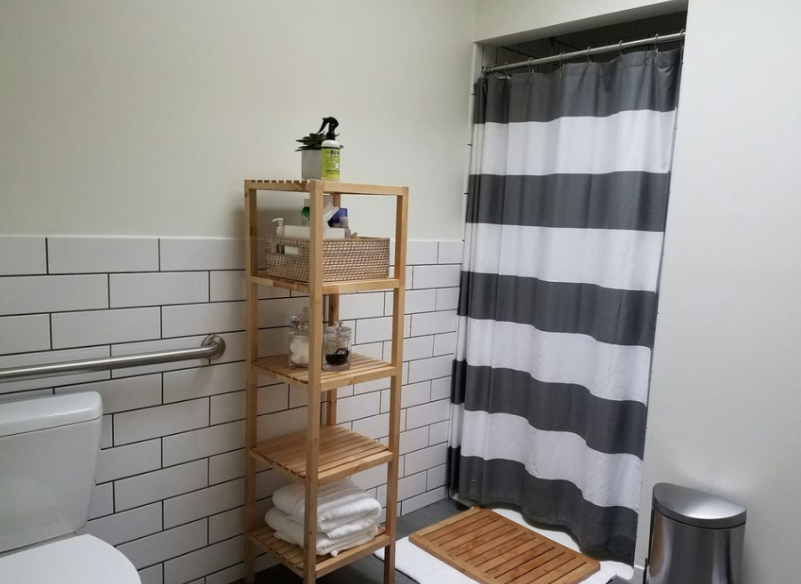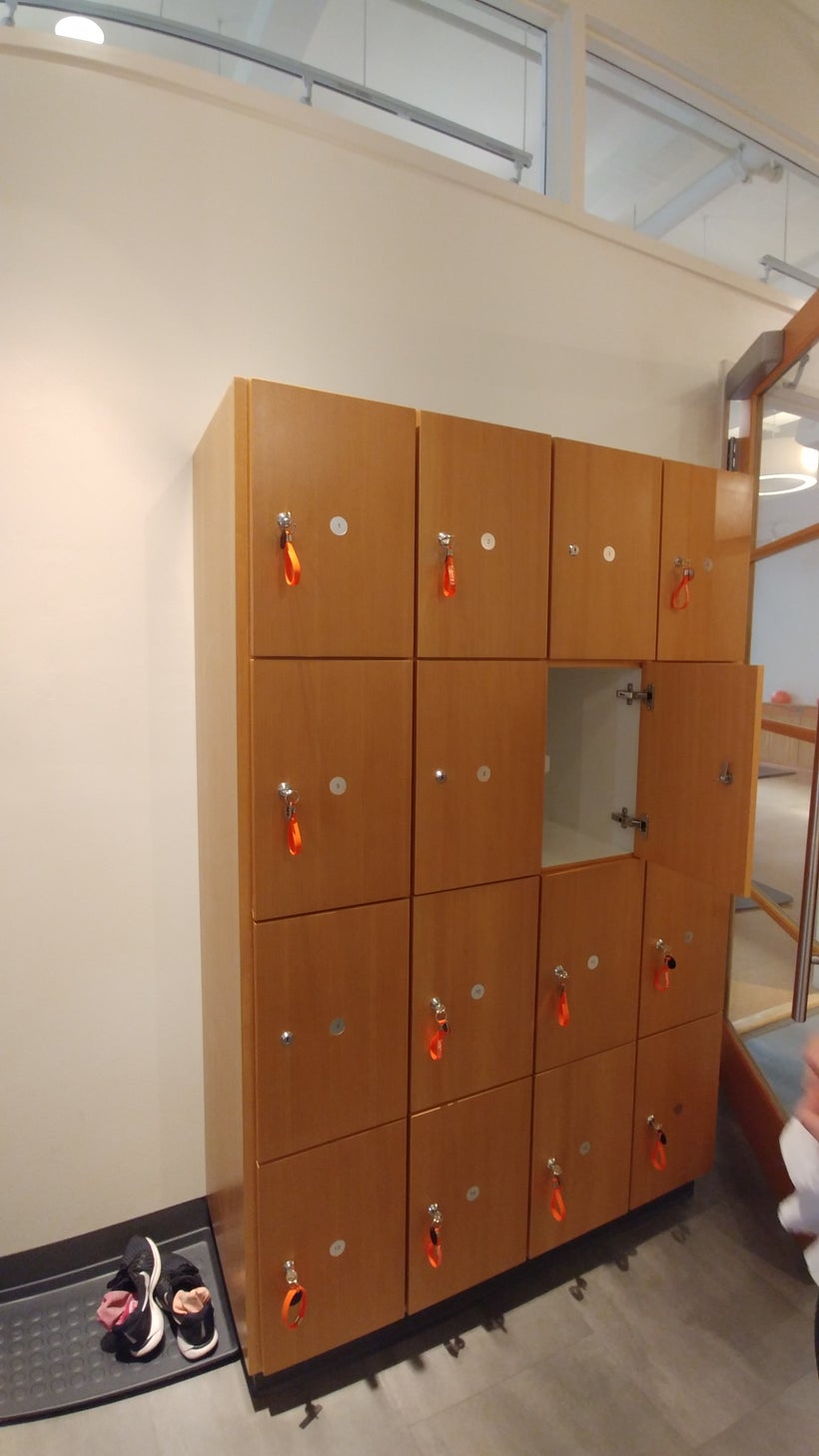 4. Free water hydration station (image above)
5. Kids corner - WHAT??!!! As a mom, it is very challenging so the fact that this gym has a corner with toys and books just stole my heart. I am planning on being a mom so the fact that they cater to this is a huge selling point for me. I will definitely come back with my future little one. So you know - Minors under 18 years of age are welcome in the studio. If minors are on the premises while guardians are in class, you must purchase a play lounge package. Reservations are highly recommended. Please reserve under your name and not your child's name.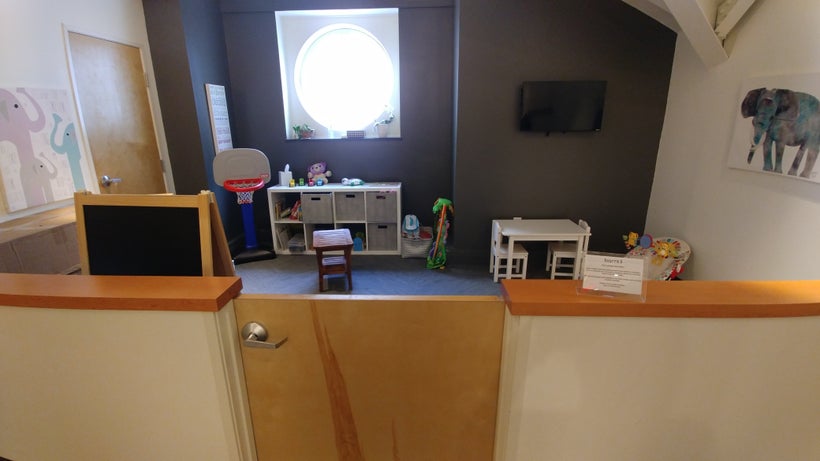 6. I loved the playlist!!! Kudos on the song choices. The music had me jamming.
7. Core workout section was intense. It had me screaming on the inside.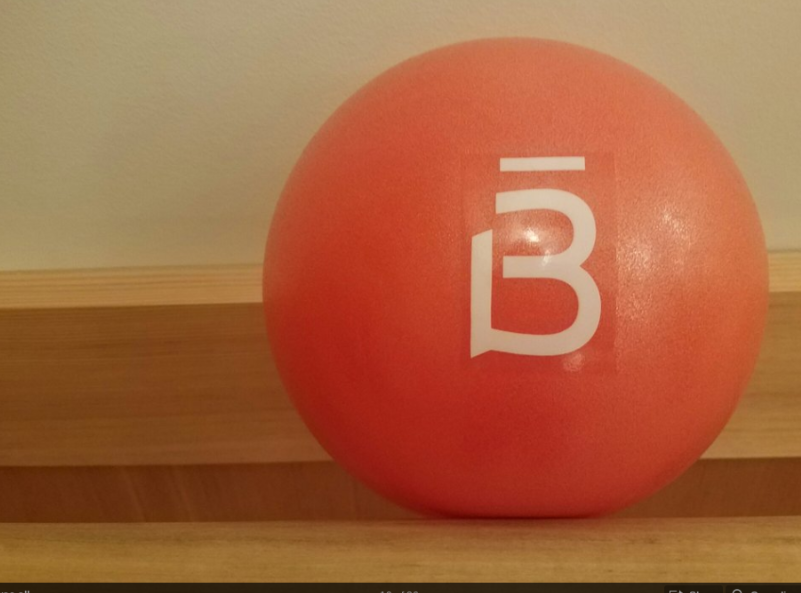 8. My legs were so sore. I loved the burn the day after.
9. I like that the workouts include a warm up and cool down to prevent injury.
10. I love that the workouts are 60 minutes long. I like getting my money's worth.
11. I love that all equipment is included so this is perfect for busy people. Show up, workout, shower if needed and go. No need to bring extra equipment, like mats and balls and weights, with you.
12. I love the wall length mirrors, like in a dance studio, because this helps you look at yourself as you do the movements to make sure you are doing them correctly.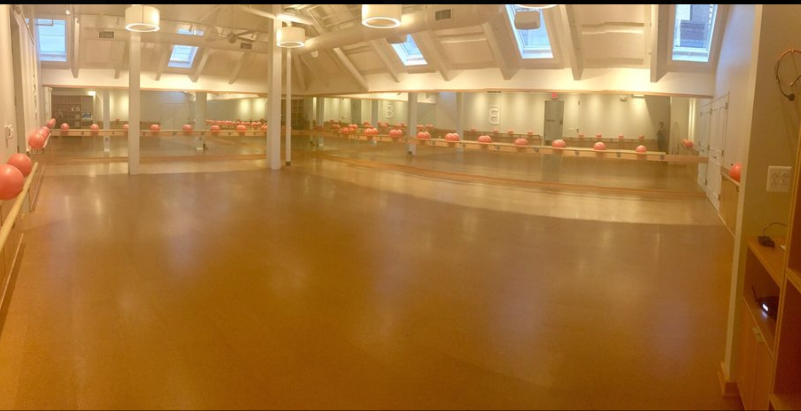 What I personally wasn't a fan of?
I thought that at some point throughout the hour-long workout there would be some exercises that focus on my butt other than the squats and side lunges. I felt the squats and side lunges in my thighs. I would have liked some movements that focus on my butt like donkey kicks and leg raises. As a woman of color, my goal is to get that "slim thick" look - small weight with a big butt as I already have big boobs. I am a voluptuous woman and I love my curves. These workouts are more for women that want to firm and slim their lower body including their butts, but I'm trying to grow my butt.
Conclusion
I am glad I tried it. I would try it again but I'm not hooked the way I was with cycling and aerial yoga. I'm not addicted because while it was a good workout the types of movements do not align with my workout goals.
Thank you for reading. With gratitude,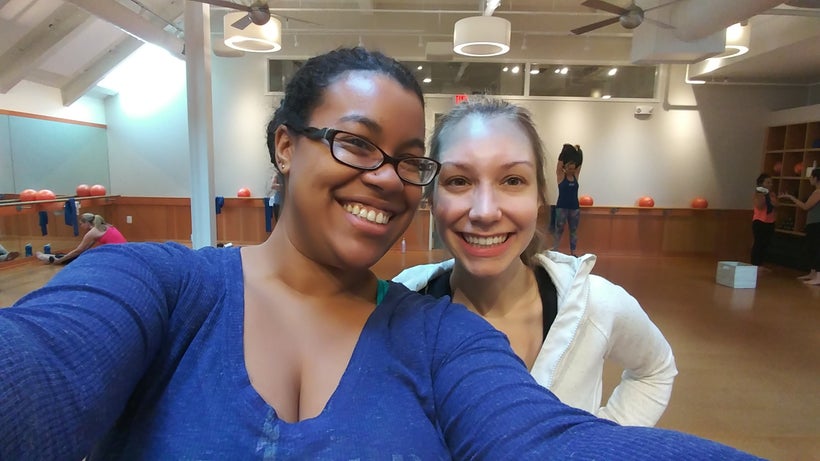 REAL LIFE. REAL NEWS. REAL VOICES.
Help us tell more of the stories that matter from voices that too often remain unheard.
This post was published on the now-closed HuffPost Contributor platform. Contributors control their own work and posted freely to our site. If you need to flag this entry as abusive,
send us an email
.