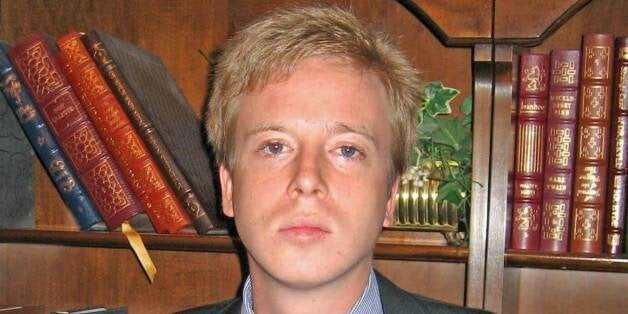 Barrett Brown, the journalist and former associate of the hacking group Anonymous, was sentenced to five years and three months in prison by a federal judge on Thursday. He will likely spend more than two years in prison, given credits for time served.
Brown pled guilty in April to transmitting a threat against an FBI agent who was investigating him, obstructing the execution of a search warrant, and acting as an accessory after the fact for assisting previously convicted hacker Jeremy Hammond after his Stratfor leak.
Prosecutors had requested that the judge sentence Brown to 8 1/2 years, while his lawyers had argued that the more than two years he has already spent awaiting trial were punishment enough.
Brown himself has no computer hacking skills, and the document was posted by someone else. But the government claimed that linking to the document made him a party to a crime. Although the charge was dropped as part of a plea deal Brown made with prosecutors in April, the government still raised the issue of the link again in a December sentencing hearing.
"[T]he government exposed me to decades of prison time for copying and pasting a link to a publicly available file that other journalists were also linking to without being prosecuted," Brown said in a prepared sentencing statement published on the Daily Dot. "The fact that the government has still asked you to punish me for that link is proof, if any more were needed, that those of us who advocate against secrecy are to be pursued without regard for the rule of law, or even common decency."
Supporters such as Glenn Greenwald warned that if Brown could be charged for a link to a publicly available document, so could any other journalist.
But prosecutors claimed that Brown -- always a controversial figure even among Anonymous backers for his online work -- had allowed himself to get too close to Anonymous-affiliated hackers like Hammond. One of the charges he pleaded guilty to centered around his offer to act as an intermediary between Hammond and Stratfor after the massive hack.
In addition to his journalistic work, Brown made a name for himself interpreting the actions of Anonymous for popular news organizations. News outlets often dubbed him the group's spokesman, but Brown rejected that title.
"Anonymous is a process more than it is a thing," Brown told D Magazine in 2011, referring to the group's loose organization. "I can't speak on behalf of Anonymous, because there's no one who can authorize me to do that."
Despite his lack of hacking skills, federal prosecutors attempted to paint a picture of Brown as a mastermind behind Anonymous actions. Brown's own private chat logs were particularly damning, with an FBI agent reading in court in December his boast of leading a "revolutionary" faction of an investigative journalism project, according to the Intercept.
It was another of Brown's online taunts that led to the most serious charge against him. In September 2012, he posted a YouTube video promising to "destroy" an FBI agent who was investigating him. Brown mentioned in the video that he was undergoing the effects of withdrawal from suboxone -- a drug used as a substitute for heroin for recovering addicts -- but that was no barrier to his arrest later that day.
Popular in the Community