Why do people dislike Alex Rodriguez? Barry Bonds, for one, can't quite figure it out.
Is it because he's hit 655 home runs over the course of his career? That couldn't be, because home runs are unambiguously fun. Is it because he's added 1,975 runs batted in over that time too? Probably not, because RBIs are an important part of winning baseball games, and fans enjoy winning baseball games. Is it because he's won three MVPs and been selected to 14 All-Star games? Hm, that seems unlikely.
"Why the hate?'' Bonds asked with confusion during a recent interview with USA Today. "Why hate on something you're paying to see? I don't understand it. He's entertaining us."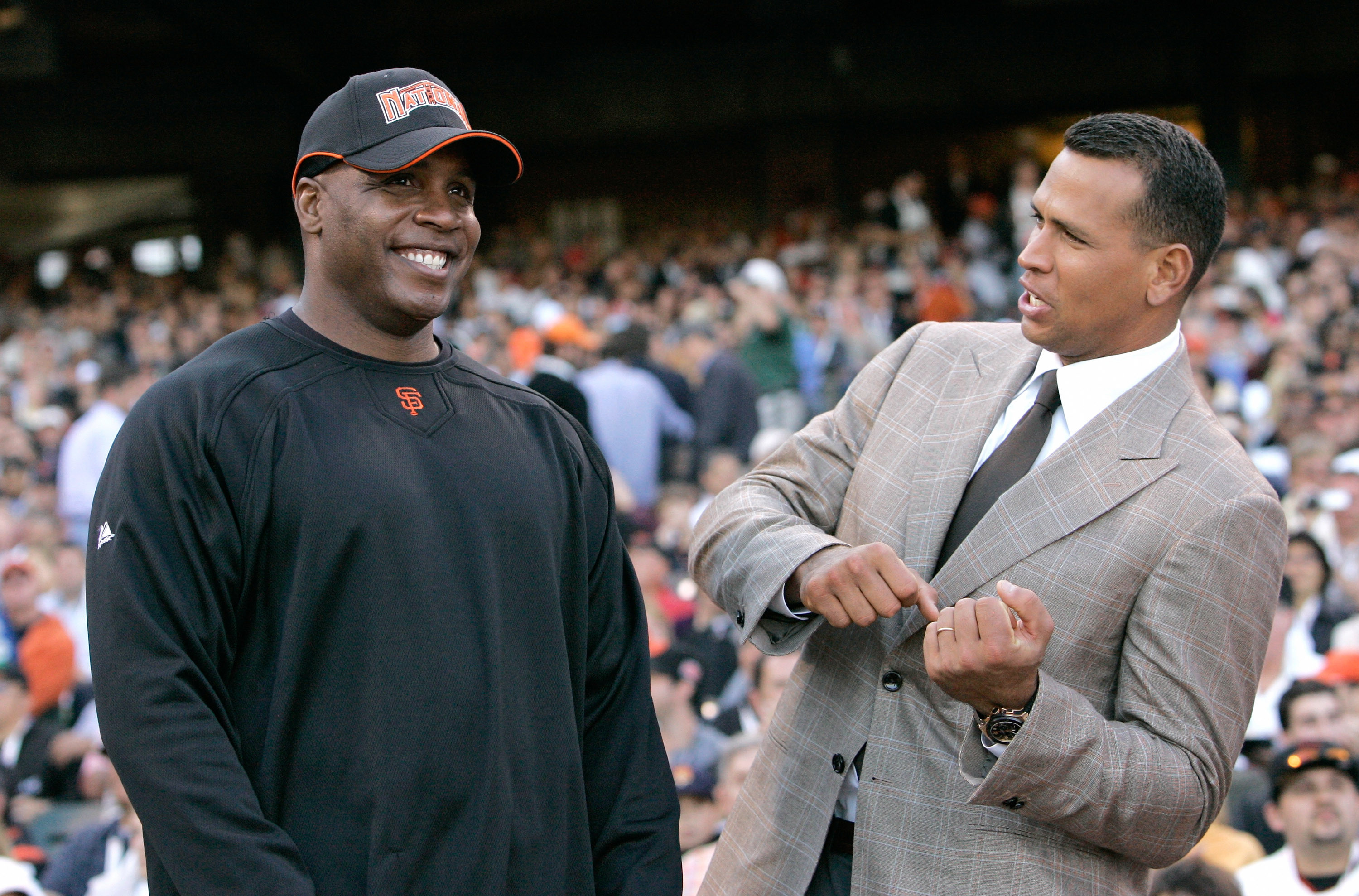 Why would anyone in their right mind be perturbed by the presence of Alex Rodriguez? Barry Bonds can't quite figure it out. (AP Photo/ Jeff Chiu)
"We're not God," Bonds correctly notes during the interview. "We're imperfect people. We're human beings.''
"This guy is not running for president of the United States,'' Bonds correctly adds. "He's not running for commissioner. We're not running for political office. We're just ballplayers."
"What part of 600 home runs don't people understand?'' Bonds asks. He then quickly added, "You don't need to understand that," which means whether you understand what "600 home runs" means or not, you should learn to stop worrying and love A-Rod.
Rodriguez is under contract to make over $60 million in the next three years.
REAL LIFE. REAL NEWS. REAL VOICES.
Help us tell more of the stories that matter from voices that too often remain unheard.