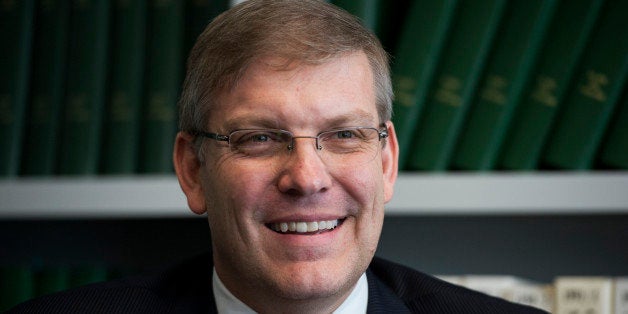 WASHINGTON -- A Republican candidate for the U.S. House of Representatives from Georgia on Thursday picked up the endorsement of conservative historian David Barton, whose backing has been sought by the likes of Rep. Michele Bachmann (R-Minn.) and former Georgia congressman Newt Gingrich.
Barry Loudermilk, a former Georgia state senator who is seeking to replace Rep. Phil Gingrey (R-Ga.), praised Barton in a press release, declaring, "There is no greater expert on the U.S. Constitution and the underpinnings of American government, than David Barton."
That view is not shared by most other experts.
In 2012, the History News Network pronounced Barton's book, The Jefferson Lies: Exposing the Myths You've Always Believe About Thomas Jefferson, "the least credible history book in print." Barton's publisher, Thomas Nelson, recalled the book.
Last year, World magazine published an article in which several conservative historians critiqued Barton's arguments.
Barton's views on LGBT people have been especially controversial. Right Wing Watch has documented several of Barton's incendiary ideas, including his theory that the lack of a cure for AIDS is a sign that God condemns homosexuality.
"And the Bible again, it's right every time, and studies keep proving that and that's why AIDS has been something they haven't discovered a cure for or a vaccine for," Barton said on an episode of WallBuilders Live. "Every time they just about get a vaccine discovered for it, it transmutes into something new and they have to start over again. And that goes to what God says, 'Hey you're going to bear in your body the consequences of this homosexual behavior.'"
Barton is the founder of WallBuilders, an organization that aims to provide "information to federal, state, and local officials as they develop public policies which reflect Biblical values." In 2005, Time magazine named Barton one of the 25 most prominent evangelicals in the country.
Anthony Michael Kreis, a PhD student studying political science and constitutional theory at the University of Georgia and a political co-chair of the Human Rights Campaign's Atlanta Steering Committee, said he finds Barton's endorsement of Loudermilk troubling.
"As scholars and political actors and all the rest, we can debate whether his scholarship is pseudo-scholarship or scholarship," he said. "But at the end of the day, the problem is that people running for public office like Barry Loudermilk are espousing these ideas, and I think that that is incredibly intolerable."
Loudermilk faces several opponents in the Republican primary, including Tricia Pridemore, a former executive director for the Governor's Office of Workforce Development, former Rep. Bob Barr (R-Ga.) and Georgia State House Majority Whip Rep. Edward Lindsey.
Before You Go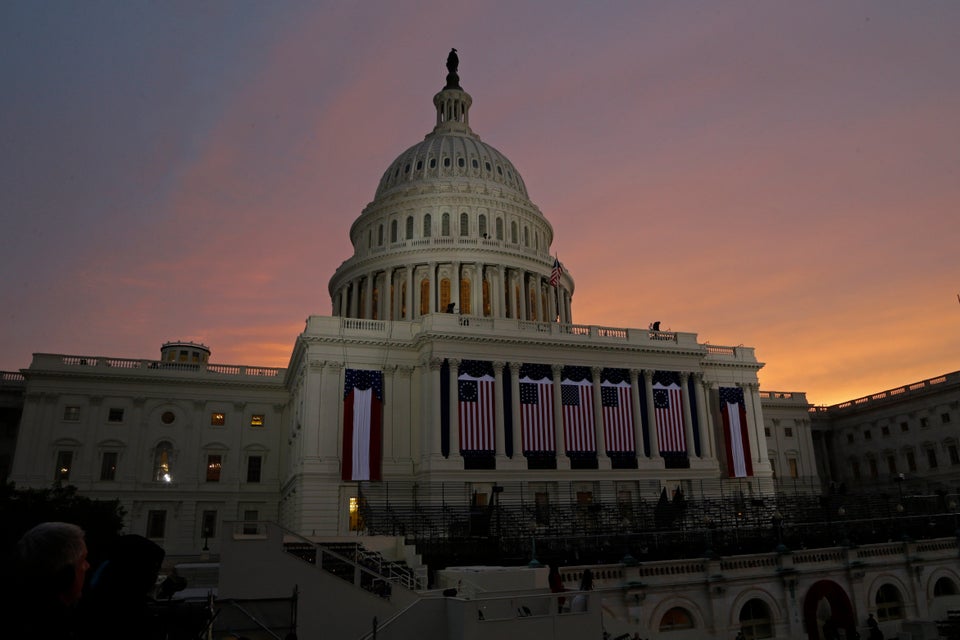 U.S. Capitol Photos
Popular in the Community