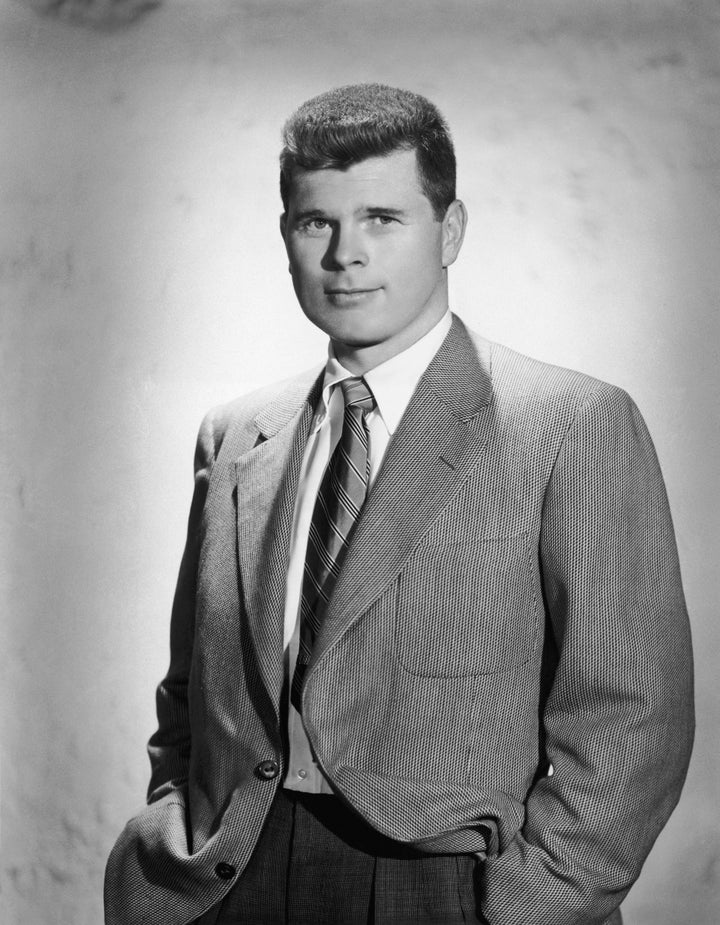 Slated for this year's Academy Awards is a tribute to the 50th anniversary of the 007 movie franchise which will include guest appearances by all six film actors who essayed the role of James Bond on the silver screen: Sean Connery, George Lazenby, Sir Roger Moore, Timothy Dalton, Pierce Brosnan and Daniel Craig. They reportedly will all step onstage to the accompaniment of songstress Adele's rendition of the Bond theme tune, "Skyfall."
However, it must be stressed that American actor Barry Nelson was the very first to play the 007 role in 1954 (some nine years in before the first movie debuted) in the TV version of Casino Royale on the hour-long Climax anthology series. Interestingly, he was referred to as "Jimmy" throughout the production.
Nelson had a long career in television (such as roles in The Twlight Zone, Thriller, and Murder, She Wrote) as well as films (such as The Shining, Pete 'n' Tillie and Airport).
Sadly, he passed away in 2007 at the age of 90. But, I strongly feel that he deserves some form of acknowlegment at the Oscars as part of the James Bond salute.
Additionally, I would strongly urge the Academy to also honor Linda Christian as the very first Bond girl for her appearance in that TV program (as Valerie Mathis). Unfortunately, she died at age 87 in 2011.
Finally, I would also nominate veteran actor Peter Lorre for honorable recognition as the very first Bond adversary, where he portrayed the evil criminal mastermind Le Chiffre in that program. For the record, Lorre, known for his numerous villainous screen roles, passed away several years ago at age 59 back in 1964.
The nature of the tribute to this trio could consist of a brief verbal mention along with background stills or possibly even an airing of a clip from that early version of Casino Royale. But, I submit that it would be grossly remiss of the Academy to ignore these three while honoring the Bond franchise.
- Barry Nelson was born Haakon Robert Nielsen in San Francisco, CA in 1917, of Norwegian heritage.
- Linda Christian was born Blanca Rosa Welter in Tampico, Mexico in 1923, and was once married to screen legend Tyrone Power.
- Peter Lorre was born Laszlo Lowenstein in Rozsahegy, Austria-Hungary (now Ruzomberok, Slovakia) in 1904.
Some related video links:
Scenes from first Casino Royale:
http://www.youtube.com/watch?v=ep-DKpDWQ8k
More scenes from first Casino Royale:
http://www.youtube.com/watch?v=-dVRCJTXNok

A tribute to Linda Christian:
http://www.youtube.com/watch?v=6zCOzvdVXYE
REAL LIFE. REAL NEWS. REAL VOICES.
Help us tell more of the stories that matter from voices that too often remain unheard.