Former Dallas Cowboys coach Barry Switzer saved a Rottweiler puppy from a hot car on Wednesday and has since handpicked new owners -- an Oklahoma couple who lost their home in the Moore tornado on this week last year, KFOR reports.
Story continues after photo.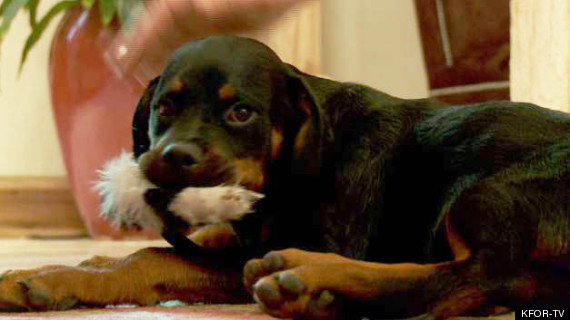 Switzer noticed the puppy locked in a car while walking into a store. According to KJRH, he waited for the owners to return and bought the pup on the spot, taking her straight to the vet.
"I noticed that it was a beautiful dog and I saw it was a puppy," Switzer told KFOR. "I told the doc I want rabies shots, check for worms, everything. They even clipped the toenails so it was a pedicure for her."
On Wednesday, Switzer tweeted a photo of himself with the healthy and happy dog.
Her name was originally "Sassy," but Switzer started calling her "Stella" even though he knew from the beginning that he wouldn't be keeping her for himself.
Switzer's German Shepherd, Sieger, is enjoying the new company, even if it'll only be for a little while until Stella heads to her new home in Oklahoma.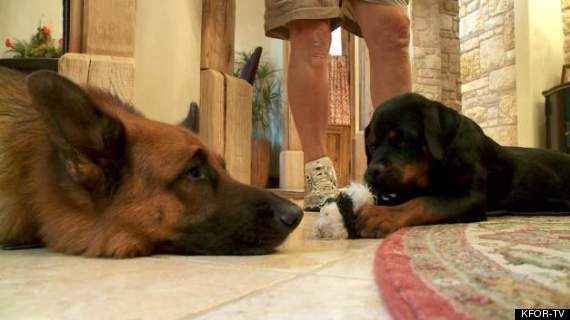 Related
Popular in the Community