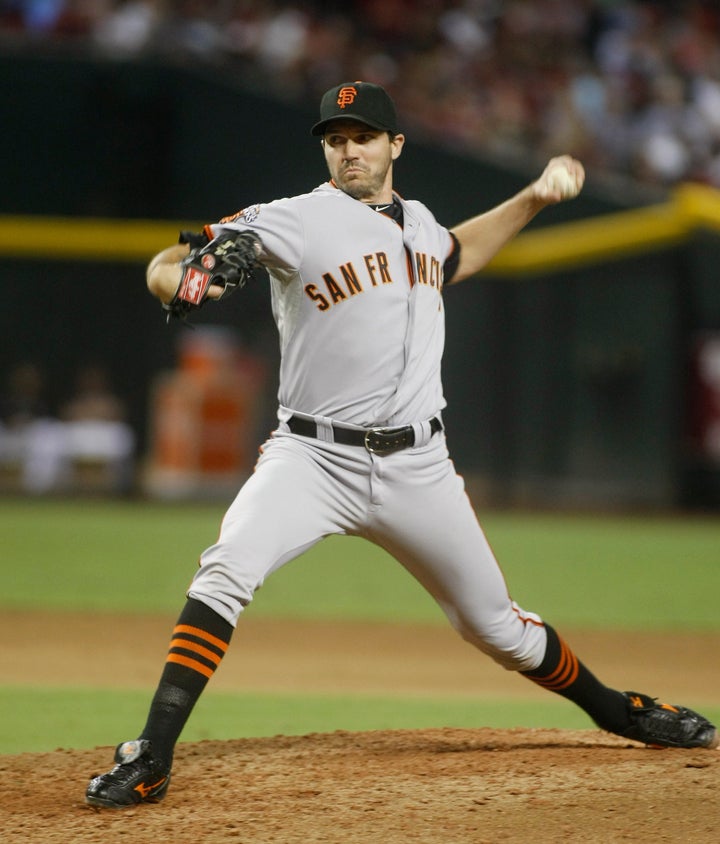 Sorry ladies, the $18.5 million-a-year Cy Young Award-winning Giant Barry Zito is finally off the market.
This weekend, Zito and former Miss Missouri Amber Seyer will tie the knot. And though the couple is not originally from the Bay Area, the wedding will be just over the bridge in Marin.
"We love the Bay -- it's our home," said Zito to The Huffington Post. "We can't think of a more beautiful place to recite our vows; we can't wait."
According to SFGate, Zito and Seyer walked into the Marin County clerk's office earlier this month for a marriage license.
"I asked if he wanted a confidential one and he said 'no'," said senior deputy county clerk Joyce Whitney to SFGate. "He said, 'Just give me a public one -- I'm over myself."
During Zito's early years, he was linked to several starlets including Alyssa Milano and Paris Hilton. And though his pitching career may be in its twilight, his astronomical contract, boy-next-door good looks and reportedly adorable personality have maintained his status as one of San Francisco's hottest bachelors.
Seyer, the 25-year-old beauty queen, won the Teen Miss Missouri USA pageant in 2002, and, much like Zito, peaked in 2006 when she won the Miss Missouri USA pageant. She also won awards for interviews and congeniality and appeared in commercials for EarnMyDegree.com. HuffPost tracked down one of said commercials and found her to be actually quite adorable, in a Kelly Ripa kind of way.
Check out Zito's new fiancee in the video below and congrats to the happy couple!
Related
Popular in the Community