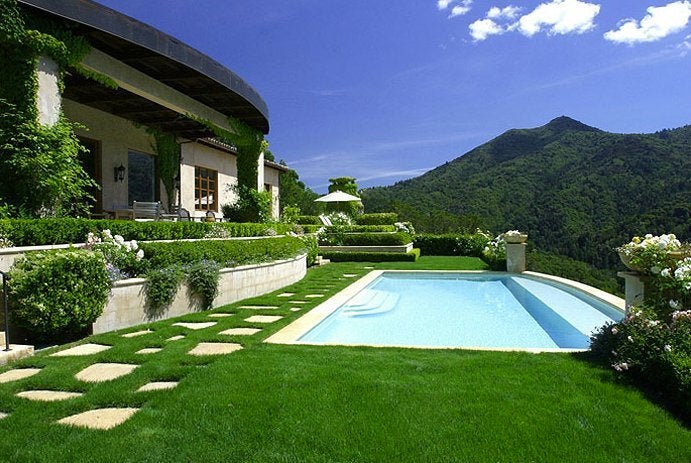 San Francisco summer is such a tease. The moment the mercury creeps past 64, Dolores Park fills to the brim. But come 5 p.m. and you'd better have a parka and an exit strategy.
Lately we've been craving some real heat: a balmy summer sunset by a sparkling pool and margaritas that don't quit. That's why the newest addition to the real estate scene--Giants pitcher Barry Zito's sprawling Mediterranean mansion--has got us heading for the bridge.
According to Zito's publicist Kathy Jacobson, the motive for the move was a shorter commute. "Barry loves Marin and the house; he was married there," she told The Huffington Post. "But with the drive over the bridge all the way across town to the ballpark, it was just too much, especially with a new marriage."
The Giants megamillionaire has numerous residences across the state, but none quite so impressive as his Kentfield compound, Villa Della Pace. The asking price, a cool $11,495,000 is pretty steep for a three-bedroom. But with a guesthouse and pretty much the best view in the universe, we say it's worth a look.
Set behind iron gates on two-and-a-quarter acres of Marin hillside, the three-bedroom home is unbeatable for entertaining with a huge kitchen, a formal dining room, outdoor cooking facilities, a fabulous pool overlooking Phoenix Lake and a serious guesthouse.
Inside, details are oversized and masculine with wooden beams, limestone floors, plaster walls and granite just about everywhere. Outside it's basically all view all the time.
Though quite the departure San Francisco's modern, Victorian and midcentury sensibilities, Villa Della Pace complements the Marin County environment beautifully with indoor/outdoor architecture and sliding floor-to-ceiling glass walls in the living areas.
The home admittedly looks a bit like a page from the Restoration Hardware catalogue and it certainly still has whispers of the MLB bachelor life. (Is that Pat Burrell partying by the pool?). But with the right interior designer, we have no doubt this place could have serious potential.
Check out photos of Villa Della Pace in our slideshow, courtesy of Fine Living Marin.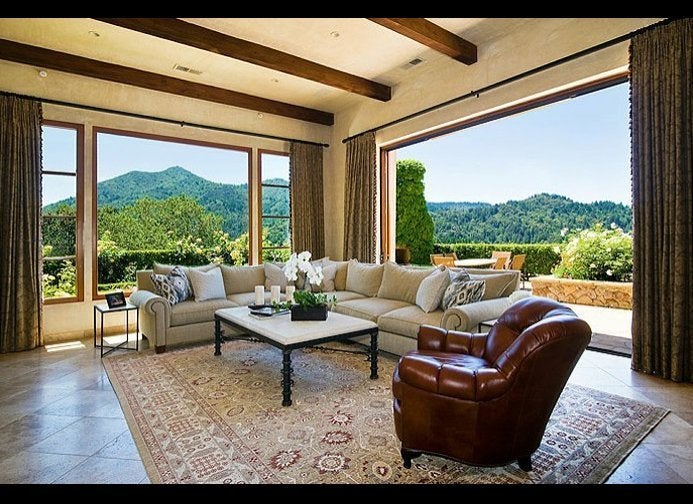 Villa Della Pace
Related
Popular in the Community