The Jan. 29 incident took place on a BART train bound for Milbrae, Calif., just outside of San Francisco. According to KGO-TV, officers were sent to the train to respond to a report of a drunk man harassing other passengers. The man was identified in a police event record, obtained by KQED, as Pittsburg, Calif., resident Robert James Asberry.
When Asberry did not comply with the police officer's commands to leave the train, the officer used his Taser. The video of the incident shows Asberry then dropping to the floor of the train while the officer yells at him to lie on his stomach and put his hands behind his back.
Several other officers then entered the train to help restrain Asberry, at which point the officer used his Taser on him again.
In the background of the video, several bystanders can be heard repeatedly protesting the officer's actions: "He wasn't doing anything."
Watch the video of the incident below. It contains some explicit language.
Asberry was afterward taken to a hospital, according to KGO, before being booked on charges of resisting arrest and public intoxication, as well as on an outstanding warrant for a parole violation.
BART's Deputy Chief Jeff Jennings told The Huffington Post that Asberry's "non-compliance" forced the officer to use his Taser for a second time.
"He was a threat to the officer, and he wasn't complying," Jennings said. "That's consistent with our policy."
He added that the incident is currently under investigation, which could take up to six months to complete.
One passenger, Vidya Kaipa, blogged about the incident on Medium. Kaipa recounts the incident in detail, from when police came on the train to when the man was shocked for a second time "with a sickening five-second shock that was both excessive and unnecessary."
Describing the man as "extremely drunk," Kaipa said he sat next to her on the train and engaged her in an "admittedly uncomfortable conversation." However, Kaipa insists she never felt threatened by him.
"I'm hesitant to jump to the 'police brutality' conclusion, because the aggression wasn't totally unprovoked ... That being said, [he] should have never been stopped in the first place, because he wasn't posing a threat," she wrote. "Because the reason that he was asked to leave the train was because he was a drunk black man, talking to a young non-black woman."
For Kaipa and other Bay Area residents, this incident echoes aspects of the fatal shooting of an unarmed man, Oscar Grant, at an Oakland BART station in 2009. Johannes Mehserle, the BART police officer who shot Grant, was convicted of involuntary manslaughter after testifying he had accidentally used his gun instead of his Taser.
The use of stun guns by BART officers was questioned further after another incident in 2010, in which a BART officer deployed his weapon on a 13-year-old boy who was fleeing the scene of an alleged assault. Although the officer missed his shot, the agency demanded all BART cops turn in their Tasers. The weapons were redistributed to officers later that year.
In 2010 BART's Interim Chief of Police Daschel Butler said BART protocol complied with federal rulings that officers may only use Tasers when presented with an "immediate threat of bodily harm" to an officer or another individual.
BART's 2013 policy manual states it is "reasonable" for officers to subdue an individual with a stun gun if a "potentially violent or physically resisting subject" has shown intention to resist and if an officer can justify that the suspect "poses an immediate threat to the officer or others." The manual also stipulates that when considering whether to apply the Taser a second time, an officer should weigh whether the previous application has limited the individual's ability to comply and whether "other options or tactics may be more appropriate."
The manual also discourages, but does not prohibit, officers from using stun guns on individuals suspected of being under the influence of drugs or alcohol.
This article has been updated with comment from the BART police, as well as additional information about BART's Taser policy.
Before You Go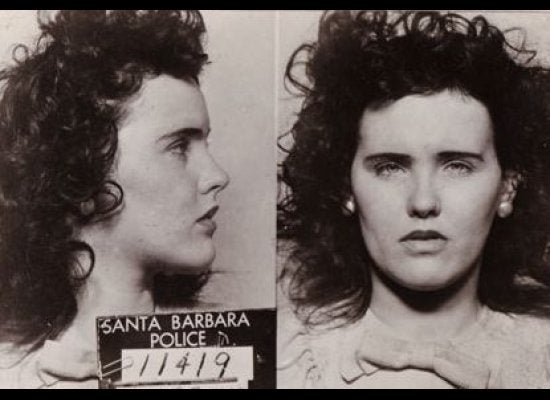 10 Major Crimes That Shocked the Nation (SLIDESHOW)
Popular in the Community