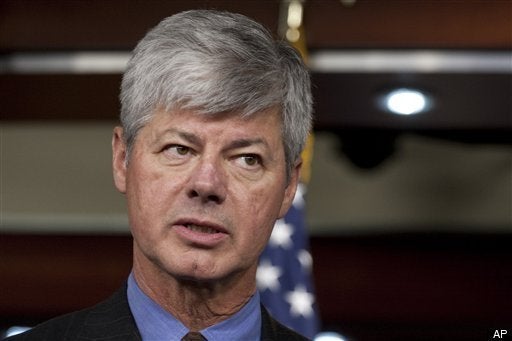 TAWAS CITY, Mich. (AP) -- Prospects are good for resolving a dispute over abortion that has led some House Democrats to threaten to withhold support of President Barack Obama's health care overhaul, a key Michigan Democrat said Monday.
Rep. Bart Stupak said he expects to resume talks with House leaders this week in a quest for wording that would impose no new limits on abortion rights but also would not allow use of federal money for the procedure.
"I'm more optimistic than I was a week ago," Stupak said in an interview between meetings with constituents in his northern Michigan district. He was hosting a town hall meeting Monday night at a local high school.
"The president says he doesn't want to expand or restrict current law (on abortion). Neither do I," Stupak said. "That's never been our position. So is there some language that we can agree on that hits both points - we don't restrict, we don't expand abortion rights? I think we can get there."
Stupak has emerged as spokesman for about a dozen House Democrats who supported health legislation approved by the House in November but contend a $1 trillion version that passed the Senate the next month would authorize federal abortion subsidies. They insist on restoring stiffer restrictions Stupak added to the House measure.
Stupak had said last week that nothing had changed and he didn't think the House leaders had the votes to pass the bill.
Stupak's hard-line position has made him a lightning rod for abortion-rights supporters. Some accuse the 18-year lawmaker, a Roman Catholic, of allowing religious beliefs and personal opposition to abortion to jeopardize health reform. He denies it, saying the pro-choice side raised the issue by making the health bill a vehicle to expand abortion rights.
Anti-abortion lawmakers last summer urged House leaders to keep abortion out of the health debate "because it's too divisive," Stupak said. "So what did they do? They injected it into the debate. Everyone thinks I did; I did not."
Clashing with his party's leadership on the issue is unlikely to endanger Stupak's political standing in his rural, blue-collar district, which geographically is among the biggest in the eastern U.S. It encompasses Michigan's entire Upper Peninsula and a sizable chunk of the northern Lower Peninsula, roughly 600 miles from end to end.
Before Stupak won his seat in 1992, its two previous occupants were Republicans. His constituents tend to be socially conservative, although sections of the Upper Peninsula lean Democratic because of organized labor's strong influence.
Residents offered mixed messages on health care Monday during several stops in small towns near the southern end of the district.
Donna Reminder, 77, said she didn't like abortion but didn't want Stupak to let the issue keep him from supporting a health bill.
"I'd say go for it anyway. We need it," Reminder said during lunch at a senior center. "Not having good health care is killing a lot of people."
Ellen Smith, administrator of a company that operates 10 medical clinics across the region, said Stupak should hold his ground.
"I don't believe abortion should be paid for with tax money," Smith said.