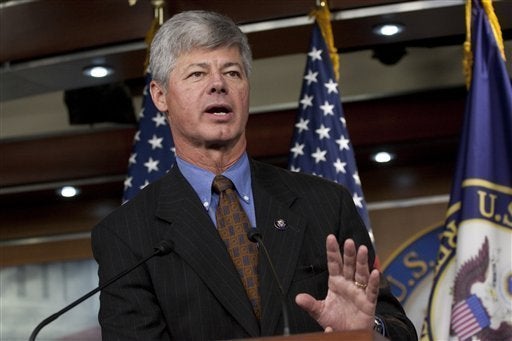 Rep. Bart Stupak (D-Mich.), a leading orchestrator of the Democratic anti-abortion opposition to the current health care reform package, hasn't heard any good reason to change his vote, he said at a town hall meeting on Tuesday, according to the Weekly Standard.
"Everyone's going around saying there's a compromise--there's no such thing," Stupak said. Though the Michigan representative did admit meeting with both House Majority Leader Steny Hoyer (D-Md.) and Rep. Henry Waxman (D-Calif.) this week to talk about potential fixes to the bill, such discussions have not yet produced results.
"I'm more optimistic than I was a week ago," Stupak said about reaching an acceptable compromise on abortion wording in the bill. Any such a compromise must fix the wording before the bill goes up for a vote, Stupak continued.
"If they say 'we'll give you a letter saying we'll take care of this later,' that's not acceptable because later never comes," Stupak said.
According to Stupak, his group of pro-life Democrats opposing the current bill remains intact and strong. "My numbers remain firm at 12. These are 12 who voted for it [in November] who will not vote for it unless we resolve this issue."
Popular in the Community