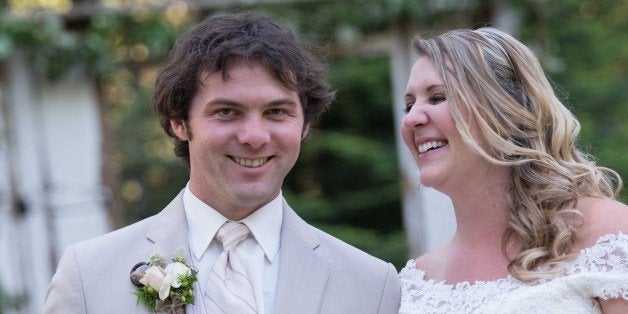 The average couple may spend about $30,000 on a wedding, but Jessica Norgard and Isaac Aaron Piche aren't your average couple. Rather than shell out the kind of money that could buy the newlyweds a car, they decided to barter for their entire wedding.
The Fresno-based couple dated for seven years and launched a filmmaking company, Isaac Aaron Media, together before they decided to get married. Piche proposed using a camera-carrying drone that flew the ring to Norgard and edited the whole thing into a video, naturally. But since their business was only a year old, they didn't want to divert money away from their livelihood for the wedding itself, so they started asking vendors if they'd be willing to provide wedding goods in exchange for film services.
"We started realizing that there were so many people who thought that what we were doing was really special," Norgard, 29, told The Huffington Post. "So we thought: Why should we even pay a dime? Let's just try to do the whole thing on trade."
Piche, 28, is the creative brains behind Isaac Aaron Media and Norgard is the producer and salesperson, so she took the lead on the negotiations for the wedding. She'd just think of something they needed for the big day -- flowers, catering, dresses or tuxes -- and start making calls to fellow small businesses, tailoring pitches to individual vendors. She'd first ask them if their business could use video services and then tell them what Isaac Aaron Media could do for them.
"We thought: Why should we even pay a dime? Let's just try to do the whole thing on trade."
"But we realized with trade, a lot of vendors didn't want to have their names associated with something cheap," Norgard said. "When we would go to these trades, almost everybody was like, 'I know that you're asking for the real basic plan, but let's do a trade for something a little better.'"
Of course, they found a lot more people who said no, rather than yes. Out of the 250 vendors they approached, 25 agreed. But Norgard and Piche had a strategy: Go straight to the owner of the business and find out exactly how they could benefit from video. Norgard said they tried to do a "dollar-for-dollar trade," but admitted that tallying services is a bit trickier than counting dollars and cents.
"It really boils down to what's in it for them," Piche told The Huffington Post. "We really didn't target businesses that didn't think that they needed anything."
In total, the couple ended up agreeing to produce 29 commercials, three web sites, three photo shoots and one web series consisting of five 5-minute videos in exchange for a wedding that cost about $80,000, according to their rough estimate. That five-figure value -- not to mention hours of work -- got them everything from a five-star catered meal, facials before the wedding, golf carts, a venue, rented tuxes and a wedding dress that was Norgard's to keep -- in fact, Black Tie & Bridal Lace threw in the bridesmaids and flower girl dresses for free, too, because they thought the wedding concept was "cool."
In the end, the catering company, The Painted Table, was the biggest trade for the couple, since it required the most work on their end. But the most stressful trade, according to Norgard, were the flowers and decorations, since those weren't locked down until a week before the wedding, when Chocolates & Posies signed on.
"By the time we got the florists and the decorators on board, I was literally telling her, 'Here's what I like, but I don't even care what you do. If you don't come on board, I don't have flowers or decorations, so you run with it,'" Norgard said. "I was at their mercy, but I was just amazed. It was like a fairytale."
The only thing the couple paid for were their rings and a $1,500 deposit for the venue, Paradise Springs Resort in Yosemite. Plus, they managed to pull the whole thing off in just six months, tying the knot on June 5, 2014.
As for the emotional impact of the wedding? The couple simultaneously agreed that it was "absolutely perfect."
"I was at their mercy, but I was just amazed. It was like a fairytale."
For Piche, waiting at the altar for Norgard was the moment that made all of the negotiating and scrambling worth it.
"It kind of hit me wow, it's such a miracle that this all came together when I was standing there waiting for the love of my life," he said. "Getting to experience the wedding itself as a wedding and not as a job or a party, but as a ceremony before our family and God and coming together as a man and a wife -- that was really the special part for me."
"Toward the end of the night we just thought we did this -- what a way to start a marriage," Norgard said. "To pull such an amazing thing off for your wedding, for the thing that ties you together forever, I think there's no better way that I'd rather have the wedding."
That said, both Norgard and Piche conceded that, while it was quite an accomplishment to barter for an entire wedding, they don't plan on trading for an event of that scale anytime soon, especially now that Norgard is pregnant with their first child. This good news also means that the full-length documentary film they're producing about their "free" wedding will be put on hold until next year.
After all, now that the wedding is behind them, they have plenty of work to catch up on in addition to preparing the baby's nursery. And yes, they plan to barter for that, too.
See photos from their big day: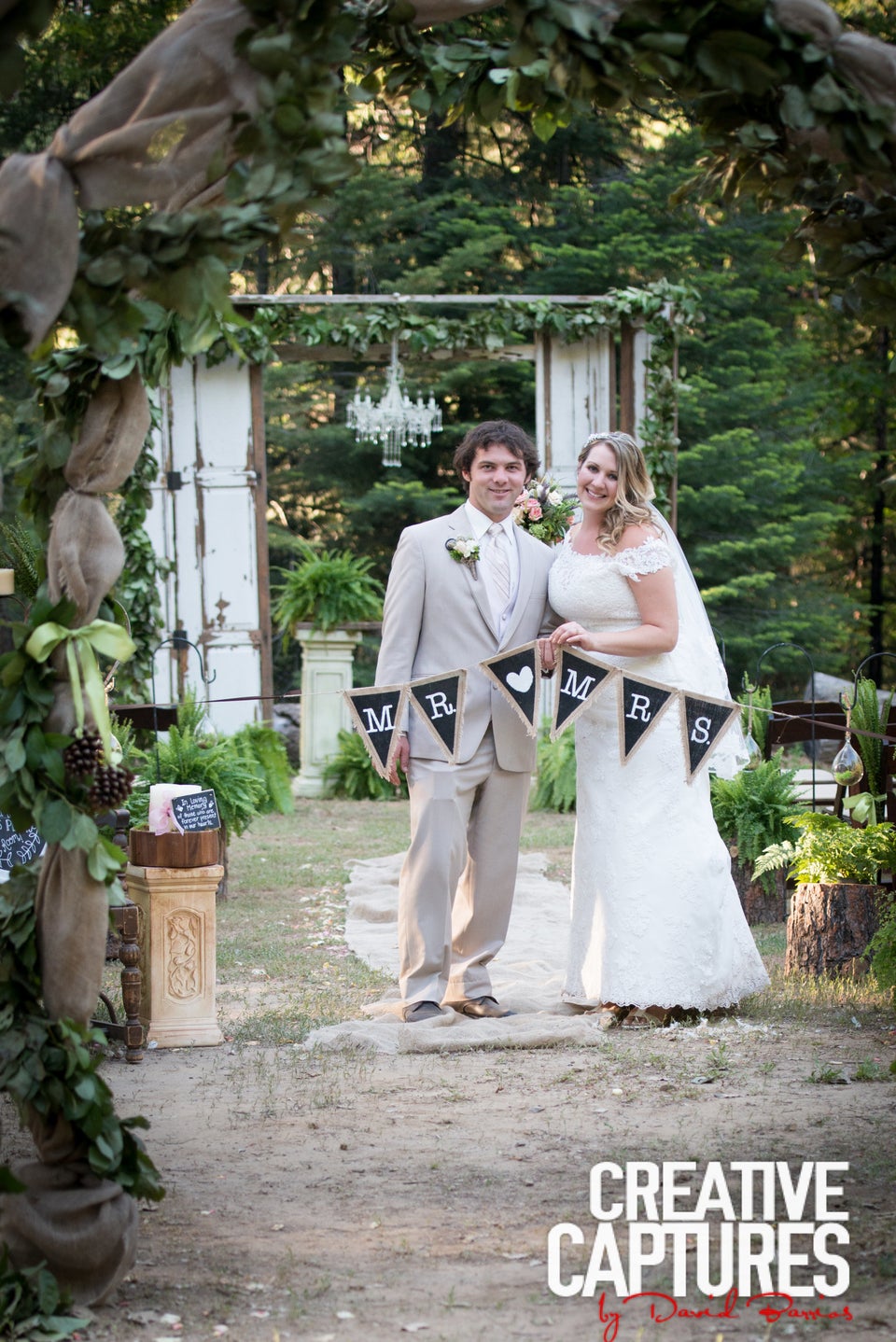 Jessica & Isaac's Bartered Wedding
Related